How U2's 'worst' demo became Tina Turner's iconic James Bond theme for 'GoldenEye'
20 January 2023, 13:44 | Updated: 19 September 2023, 14:23
It's considered to be one of the greatest Bond themes ever.
What better way to usher in a new era of 007 than landing a soul music legend to belt out the latest theme tune with style and swagger.
1995's Goldeneye saw Irish actor Pierce Brosnan take the job for the first time, and was tasked with rejuvenating the film series.
After Timothy Dalton's efforts in The Living Daylights and License To Kill, it seemed that audiences' interests in the iconic spy films were waning.
But Goldeneye wowed fans of the series and brought in an entirely new fanbase after its release, thanks to the performance of lead man Brosnan as well as a memorable theme song from Tina Turner.
The song 'Goldeneye' could've been entirely different however, given that Tina very nearly didn't come on board to sing it.
After hearing the demo for the first time, she described the potential Bond theme as "the worst".
It was in fact written by U2's Bono and The Edge, who were facing somewhat of a mid-life crisis in the band's career and wanted to shake things up a bit.
So how did they convince the legend that is Tina Turner a song they'd written with just a terrible demo, for one of the most iconic film series in cinema history?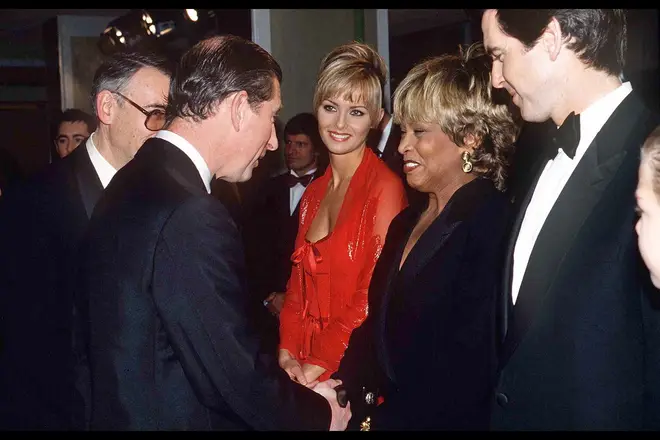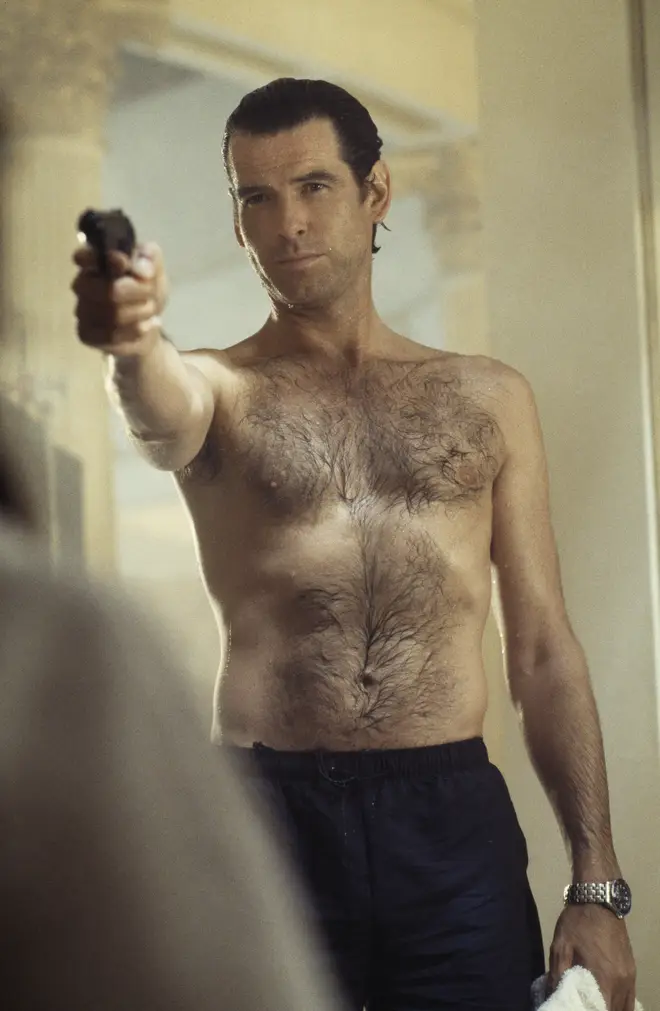 Originally, Essex synth-pop icons Depeche Mode were earmarked to soundtrack Bond's return, but turned it down due to scheduling conflicts and with lead singer Dave Gahan battling addiction at the time.
Bond's producers then looked elsewhere, with Swedish pop band Ace Of Base putting the name in the hat for potential options.
Their version (which you can still find online) was rejected, with the band eventually repurposing it as 'The Juvenile' which featured on their 2002 album, Da Capo.
After several options didn't fit the bill, the film's producers set their sights a little higher and aimed for a marquee name to add some weight to the new-look Bond.
After Angela Bassett's Oscar-nominated portrayal of Tina Turner in the 1993 biopic What's Love Got to Do With It, Tina Turner herself was having a resurgence.
With Tina's stock being its highest for a decade, she fit the bill for an iconic singer bringing weight to the Bond film.
She told MTV at the time: "I think one's made it when such people invite you to be among this company, good company."
Tina was on board, but they needed a song for her. This is where U2's surprise involvement comes in.
U2 Goldeneye Demo OFFICIAL Original Unreleased Song
Rumour had it that Tina (who had a nearby property in the South of France) was both a huge U2 fan and had signed on to sing the new Bond theme.
After hearing about it Bono and The Edge decided to write a Bond song with Bono's neighbour in mind.
The demo doesn't make for good listening however, and Tina refused to attach her name and legendary voice to such a bad song.
They managed to convince her however, which she recalled in an interview many years later in 2018.
'Bono sent me the worst demo" she said. "He kind of threw it together as if he thought I wasn't going to do it. This song, I didn't even know what key to practice it in!"
Bono was adamant that nobody else would write the upcoming Bond theme, and expressed that he'd make it happen at all costs.
Even though Tina didn't actually know what she was supposed to sing, she went in the studio based on Bono's determination after he personally contacted her.
Tina Turner - Golden Eye (HD)
"It was unbelievable, what I was sent here. But, you know, you have to step into the shoes and learn it. And then I sang it how I would sing it, and even Bono was impressed."
Tina added some seriously seductive and slinky class to the song, with Bono accepting that the theme would've been completely hopeless had she not saved it with her belting performance.
She revealed it was a major test for her, but a challenge she loved at that point in her long and successful career.
"I actually had to come out of myself to make it a song. I'd never sung a song like that before, so it really gave me creativity in terms of making something out of something that was really rough, very rough."
Released on 5th November 1995, 'Goldeneye' was a major hit for both Tina Turner and the film's producers, hitting the top ten in singles charts across Europe.
It also paved the way for Brosnan's Bond debut to become an equally huge success and a return to form for the film's series.
U2 have had plenty of ideas over the years that haven't quite panned out as successfully as they might have planned, but securing Tina Turner for their Bond song was definitely one of their best.