How David Bowie discovered soul icon Luther Vandross and helped kickstart his career
30 March 2023, 15:30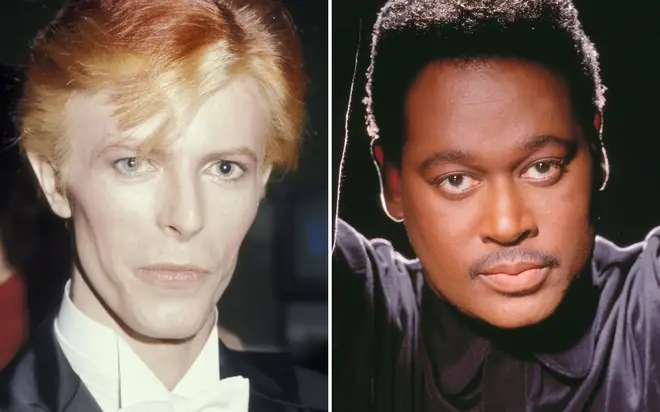 David Bowie's contribution to popular music cannot be overstated.
Introducing a new level of theatrics to rock music with his character Ziggy Stardust, David Bowie changed the way pop stars presented and reinvented themselves.
Of course he delved into a range of different genres throughout his career, starting with folk, then glam rock, then soul, then electronic music, then pop - the list goes on.
His list of collaborators isn't too shabby either: Queen, Nile Rodgers, Lou Reed, John Lennon, Iggy Pop, Brian Eno, and Mick Jagger to name just a handful.
But because Bowie always had his ear to the ground with different styles of music, he was aware of talent from all kinds of genres.
One thing Bowie consistently strived to do throughout his career was champion new music, especially if he recognised an exceptional talent.
The first of many talents he discovered and vouched for was none other than soul icon Luther Vandross.
David Bowie- Young Americans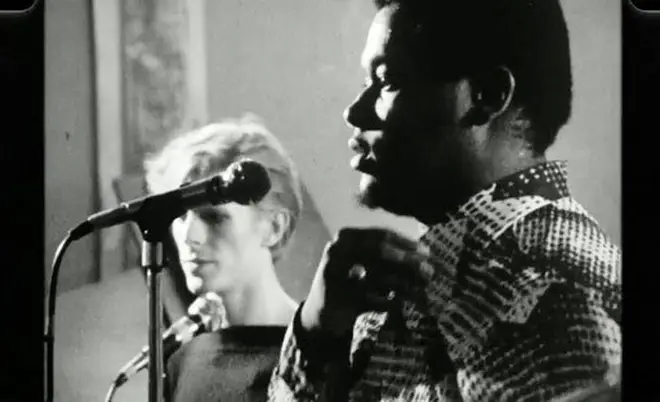 After Bowie left his Ziggy Stardust persona behind (to the dismay of his adoring fans) and relocated to Los Angeles, he wanted to try his hand as a soul singer, influenced by the sounds coming out of Philadelphia.
The result of which was his 1975 'plastic soul' album Young Americans, which presented Bowie to American audiences as a completely new artist from the one that began to make a breakthrough only a couple of years earlier.
Looking to work with a band of soul artists to boost his credentials, his guitarist at the time Carlos Alomar introduced Bowie to his friend who was a young, budding singer called Luther Ronzoni Vandross Jr.
Although Luther had already provided backing vocals for Roberta Flack on her 1972 album with Donny Hathaway, his career wasn't really kicking off, so Bowie invited him on tour as a backing singer in 1974.
During writing sessions for Young Americans, Bowie was exposed to Vandross' own song 'Funky Music (Is A Part Of Me)' and asked to record it himself as 'Fascination' for his upcoming album.
The track would later appear on Luther's 1976 debut album, but at the time Luther wasn't signed so agreed to let Bowie re-write the song as long as he was given a writing credit.
Luther remembered responding to Bowie's request with: "What do you mean 'let' you record it. I'm living in a building with an elevator that barely works and you're asking me to 'let' you record one of my songs."
NACHO'S 45th ANNIVERSARY RIGHT REDUX
Bowie believed Luther had huge potential, not only as a singer but also as a songwriter, so they'd collaborate on the vocal arrangements throughout the entire album.
So as the album began to take shape, Luther's imprint could be felt all over it - from title track 'Young Americans' to his first US hit single 'Fame' which Bowie co-wrote with John Lennon.
Luther was invited to upon up for Bowie on the subsequent tour in support of Young Americans, and it was from there that he began to get seriously noticed.
In his first show supporting Bowie at the Universal Amphitheatre in Los Angeles, none other than Diana Ross was in the front row, who would later invite Luther to provide backing vocals which opened the door to his solo success.
Years later in an interview, Luther remembered the opportunity handed to him by David Bowie:
"My big break came at 23. I had been struggling as a musician since leaving college when, in 1974, I went to visit a high school friend called Carlos Alomar in Philadelphia."
"At the time, he was playing for a strange young Englishman called David Bowie who wore make-up and sometimes even dresses."
"One day while I was chatting to Carlos's wife, I improvised a line from the album's title track, 'Young Americans', the way I thought it should be sung."
"Bowie overheard me and asked Carlos who I was. Then he asked me whether I would sing the musical phrase again in front of a microphone. After that Bowie decided to use me for the vocal arrangements of the whole album."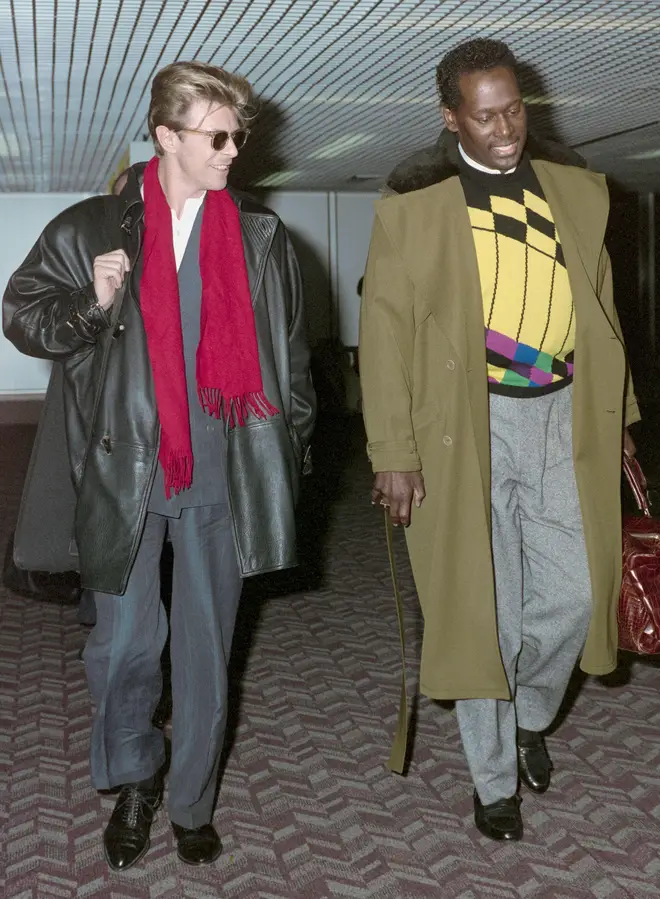 Luther continued: "Once Young Americans was finished I was asked to tour with Bowie, singing backing vocals and using my own material to open the show."
"On the first night, at the Universal Ampitheatre in Los Angeles, Diana Ross was in the front row."
Whilst Diana Ross also saw the potential in Luther, he would also go on to lend his talents to Chaka Khan, Donna Summer, Barbra Streisand, Carly Simon, Ringo Starr and more before eventually getting his deserved breakthrough with his solo career during the 1980s.
Asked about whether or not Bowie helped his career get off the ground in a later interview, Luther replied: "No, David Bowie started [my career]. Flat out. Absolutely."
"I had never been out of New York city before Bowie took me on the road with him. I was still living with my mother before Bowie took me out on the road with him."
Vandross was humble about his beginnings and how he got started, offering plenty of praise to David Bowie.
The pair remained good friends for years after and collaborated once again on 'Underground' from the Labyrinth soundtrack.
Although they both left us too soon, with Luther passing away in 2005 and David Bowie in 2016, it's warming to know that talent recognises talent.