Kate Garraway thanks "kind" Elton John after he pays tribute to "inspiring" husband Derek at O2 concert
18 April 2023, 13:05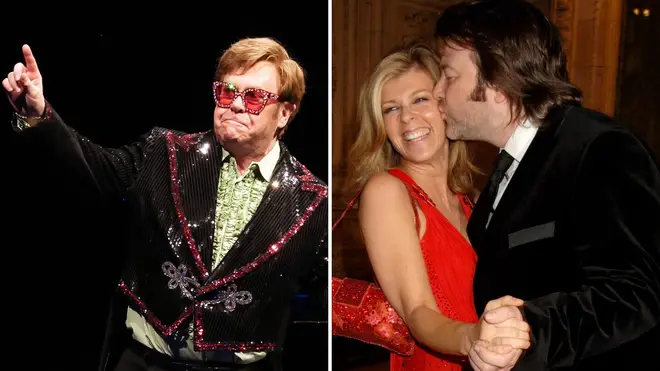 Derek Draper's bravery throughout his battle with long Covid has inspired the nation.
The husband of Smooth's Kate Garraway is thought to be one of the UK's worst-affected survivors of Covid.
His struggles with the illness since the couple originally contracted Covid in March 2020 saw Derek being admitted to hospital. He was in a coma for months and in hospital for over a year.
The couple's plight was laid bare for the country to see in their award-winning ITV documentary, Finding Derek.
One star that has been paying close attention to Kate and Derek's journey since the start is none other than Elton John.
Derek is a huge fan of Elton, and Kate used to play his music whilst he was in a coma.
Elton and Kate have a mutual friend who had been hospitalised with Covid, and Elton has been hugely supportive with helping Kate, and providing expert help.
So it must've been an enormous privilege when Elton invited Kate, Derek, and their two children Darcey and Billy, to be his guests of honour at his recent London concert at O2 Arena on Monday 17th April.
Elton took his hospitality to the next level however, even dedicating a song to Derek and calling the married couple "inspiring".
Watch the moment below (5 minutes 45 seconds):
Elton John ~ Band Intro ~ Don't Let the Sun Go Down ~ O2 Arena London ~ Front Row April 16, 2023
The couple were hailed by Sir Elton, who explained to the 20,000-strong audience that Kate and Derek had endured "really tough times".
"They're inspiring" he went on to say. "They've never given up and I'm so thrilled they're here, I can't believe they are here."
"I want to dedicate this song to the people I mentioned before, but especially to you guys."
Elton then went on to perform his 1974 hit 'Don't Let The Sun Go Down On Me' in tribute to Garraway's family who had travelled from their London home to be at the concert.
Speaking about the incredible moment, Kate Garraway said:
Co-written by Bernie Taupin, 'Don't Let The Sun Go Down On Me' was re-released as a duet with George Michael in 1993 and became a heartbreaking global smash.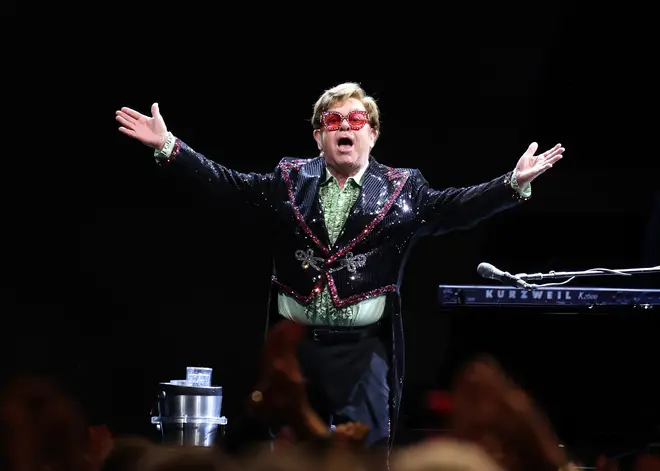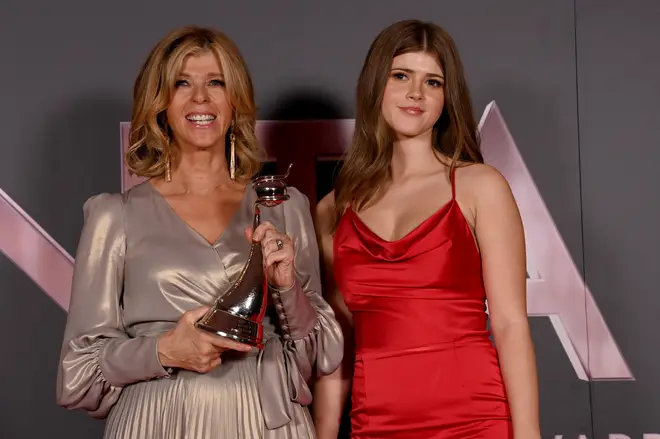 Since hearing about Derek's battle with long Covid and its effects, Elton has frequently reached out to Kate.
"Elton John contacted me. It was so strange" she told Good Morning Britain viewers during the time Derek was in hospital.
"I was like, 'Elton… John?' We do have a mutual friend, which I didn't know about. And because of all the work he does with the Aids Foundation he was like, 'What can I do to help?"
"'I know a bit about antiviral stuff. And I'm on board. I'll try to help'. He's incredible." Kate gushed at the time.
Elton's kind gesture - at one of his final ever live performances - was a touching moment for the Garraway and Draper families.