Elton John pays tribute to "friend" and "inspiration" George Michael with heartfelt Glastonbury performance
26 June 2023, 11:39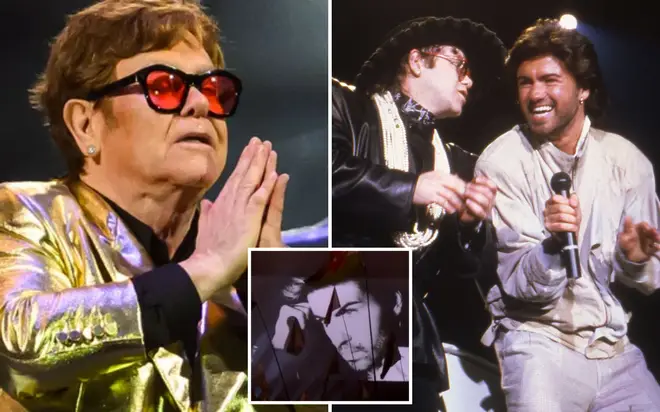 June 25, 2023, would have been George Michael's 60th birthday.
The late singer was beloved by millions for his incredible talent behind the microphone, but also the personality behind the pop star persona.
During the public outpouring of grief after his premature death on Christmas Day in 2016, countless stories emerged about George Michael's kindness and philanthropy.
He was as admired as an individual as much as he was a musical talent, but it's his music that lives on in the hearts and minds of fans worldwide.
One particularly dedicated fan of George's was his dear friend Elton John, who after finding out about his death wrote in a statement: "I am in deep shock."
"I have lost a beloved friend — the kindest, most generous soul and a brilliant artist. My heart goes out to his family and all of his fans."
And the loss of his George still resonates to this day, as Elton paid a touching tribute to the 'Faith' singer during his epic Glastonbury Festival headline performance which coincided with George's birthday.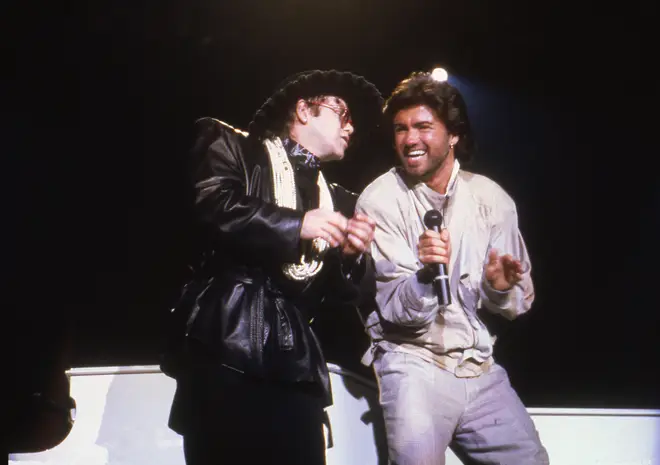 As Elton closed out the final night of the mammoth music festival, a monochrome image of George appeared on the screens beside the Pyramid Stage.
Sir Elton opened up to the record-breaking crowd (of an estimated 120,000 people) remembering George as "one of Britain's most fantastic singers, songwriters, and artists."
Explaining to the masses, Elton said: "It's a very, very special day today and I wonder how I'm going to approach it."
"George Michael. He was my friend, my inspiration, and today would have been his 60th birthday – I want to dedicate this song to his memory, and all the music he left us with which is so gorgeous."
Elton then swept into a gorgeous rendition of his 1974 ballad 'Don't Let The Sun Go Down On Me', the song he duetted with George in 1991 which took it back to the top of the charts.
Viewers at home began pouring their hearts out in their droves on social media, leaving both people at Glastonbury Festival and on the outside bleary-eyed.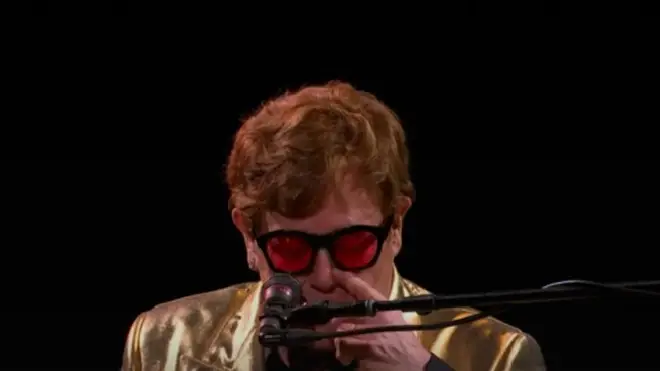 One viewer commented: "The George Michael tribute, the Elton montage behind him, the tears in my EYES" whilst another wrote: "Tears in my eyes at Elton dedicating don't let the sun go down on me to George Michael."
It clearly affected Elton too - having to sing the song which took on an entirely new life after George contributed his talent to it - who was seen wiping his tears away after the performance came to an end.
The fact that Elton sang it solo, without inviting a guest on to sing George's part alongside him, was seen as a poignant reminder of George's loss and the huge void his absence has left.
In a jam-packed set list of classic songs which have soundtracked the lives of many, this tender tribute to George was certainly a highlight.
Former member of The Beatles, Paul McCartney seemingly thought so too, as he was seen filming the performance from the side of the Pyramid Stage.
It was an incredible moment where one music legend paid their respects to another - it's a birthday gift George would've adored no doubt.