Queen singer Adam Lambert wants to play George Michael in movie biopic
23 March 2020, 17:36 | Updated: 26 January 2021, 17:21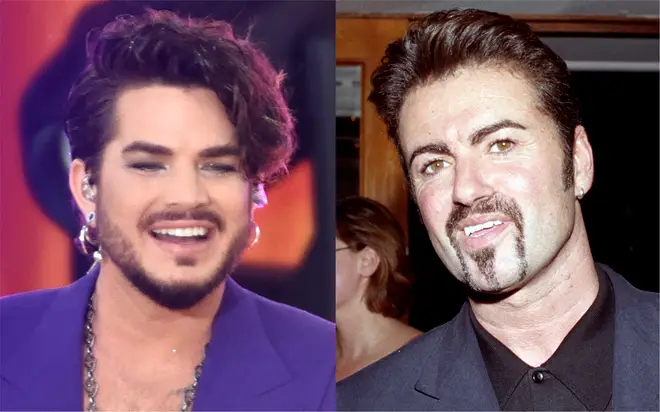 Adam Lambert has revealed he would love to play George Michael in a film about the late singer's life.
George, who died on Christmas Day in 2016 at the age of 53, was in the charts again at the end of 2019 after the film Last Christmas was released.
However, Queen frontman Adam has said he would be up for playing George if a biopic were to be made.
The 38-year-old told Metro: "I think that would be very interesting.
"That'd be cool, I just feel like, we don't know that much about him.
"You know, to me, it would be great to kind of explore George's life."
When asked who he would like to see playing the role of the Wham! singer, Adam replied: "I'd give it a go. Yeah, sign me up!"
Adam Lambert Interview - Adam talks Queen Tour and how Freddie Mercury inspired him | Smooth Radio
Queen and Adam Lambert are set to bring their huge 'Rhapsody' tour to the UK later this year.
Brian May, Roger Taylor and Adam announced plans for their first European dates since the worldwide box office success of the Bohemian Rhapsody movie.
The band are due to perform 16 shows across Europe in spring 2020, including five nights at London's O2.
The Rhapsody show has been described as "a marvel of technical advances," hitting London for five shows from June 2, followed by a single night at the Manchester Arena.