How Wham! broke cultural barriers in 1985 with their history-making concerts in China
28 April 2023, 13:33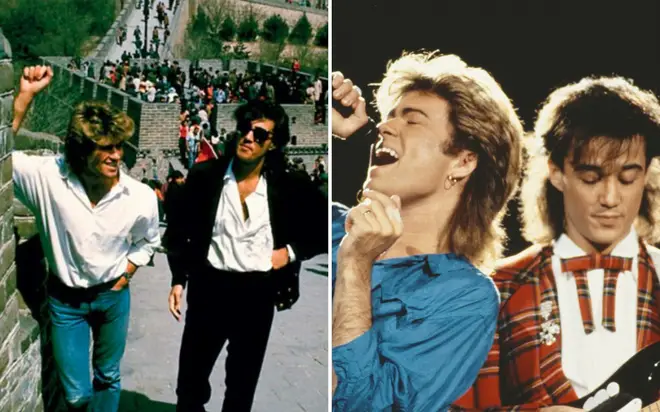 George Michael had achieved a lot in his life at a relatively tender age.
But it'd doubtful he thought being a global ambassador bridging the gap between East and West political relations was one of them.
By the time George Michael and his best friend Andrew Ridgeley were just 22, they'd already scored two No.1 albums in the UK as well as three No.1 singles as Wham!.
After releasing their second album, Make It Big, which spawned the singles 'Wake Me Up Before You Go-Go', 'Everything She Wants' and 'Freedom', they became pop phenomenons in the United States too.
School friends and fresh-faced superstars, Wham! had truly made it big by that point. But they had established a dedicated audience in an unexpected country: China.
The past half-century has shown us that musicians can make an enormous impact on people's perceptions of the world which can also change the political landscape and break down cultural barriers.
Though the two fast-rising pop stars from Bushey, Hertfordshire were riding high at the top of the charts, I doubt they would've expected to write themselves into the history books for doing exactly that.
One of the most transformative moments in music history took place in April 1985 when the chart-topping pop duo became the first-ever Western act to perform in China.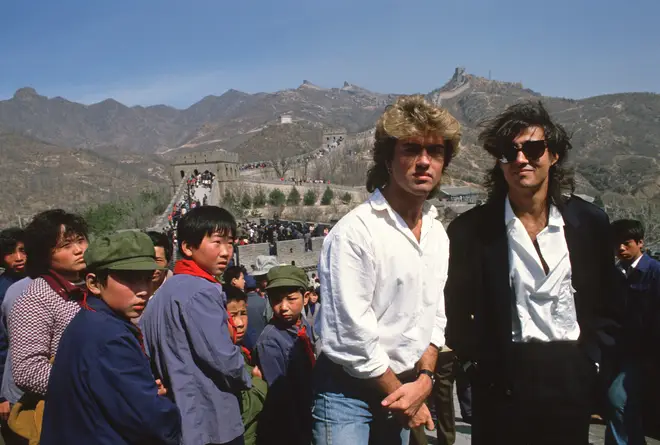 It didn't come together without any hitches as you'd expect, given that China had shut their doors for years during the Cultural Revolution.
But the band's co-manager Simon Napier-Bell spent the best part of 18 months wining and dining Chinese officials to get Wham! to be the first Western act to perform there, pipping Queen to the post who were also vying for the same thing.
George and Andrew were not only two handsome boys with incredibly infectious pop songs, they also had a cleaner image than Queen frontman Freddie Mercury.
Napier-Bell leveraged Freddie's flamboyant outfits and rock 'n' roll image against them, and quickly booked the concerts before the Chinese government had a change of heart.
After two warm-up shows in Hong Kong, the boys arrived in Beijing for their first show in China, which went a bit more awkwardly than they'd anticipated.
Held on 7th April in a Beijing gymnasium for 15,000 local fans, a breakdancer was sent out to warm up the crowd before a booming voice from the public address system warned everyone that dancing was strictly not allowed.
When George and Andrew eventually came on stage backed by an 11-piece band, the crowd stood motionless as they'd never been to a concert before and didn't know how to respond.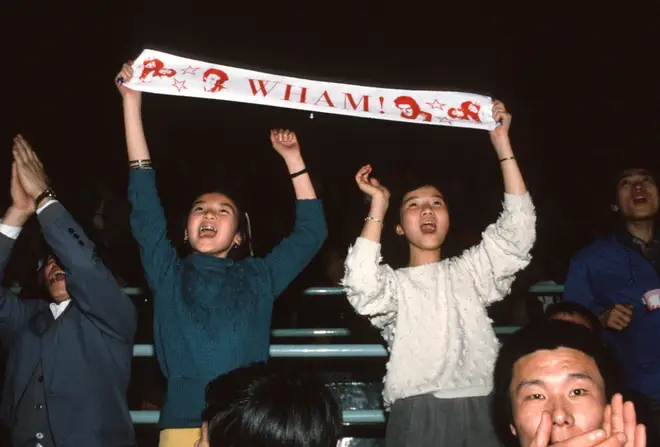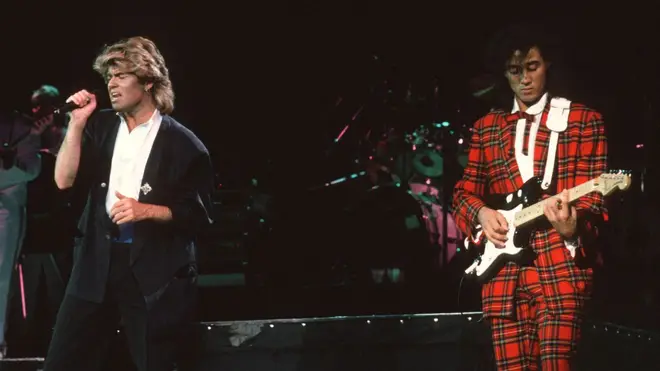 The show's host Kan Lijun remembered: "No one had ever seen anything like that before. The singers were all moving a lot and it was very loud. We were used to people who stood still when they performed."
During 'Club Tropicana', George encouraged the crowd to clap along, who could only muster a soft applause as they were scared of acting out of turn.
As the show went on the response got more like a typical gig, with Napier-Bell recalling that some pockets of the crowd "even learnt to scream when George or Andrew waved their butts."
Any of the native audience members who dared get a bit too loose however was eventually dragged off and escorted out by security officials.
George later reflected on the concert, saying that "it was the hardest performance I've ever given in my life."
"I couldn't believe how quiet the crowd was at first. I didn't realise that they weren't clapping because they thought we were begging for applause."
"And I didn't realise that they weren't good at clapping in time to Western music because their sense of rhythm is so different to ours" he added.
WHAM! - LIVE IN CHINA 1985
Despite the strangeness of their first performance, Wham!'s second show in the southern city of Guangzhou a few days later was much smoother, with their whirlwind experience in the country being captured in the documentary Wham! in China: Foreign Skies.
It took another decade for another Western act to perform in China, Roxette. But already the cultural impact the Wham! gigs had on Chinese citizens was immense.
One fan who attended the Beijing show admitted that "the music was really instrumental in cultivating our rebellious spirit", which was the beginning of a new era for the country and its people.
After George's tragic passing in 2016, Chinese media paid tribute to the history-making appearance with Ridgeley, which evidently made a lasting impact as they called Wham!'s 10-day trip a "sensation".
Pop stars and political ambassadors that changed the cultural history of China. Not bad for a couple of bright-eyed boys from Bushey, Hertfordshire.