When a teenage Wham! proved their comic credentials in cute early promo video for 'Young Guns'
11 April 2023, 10:11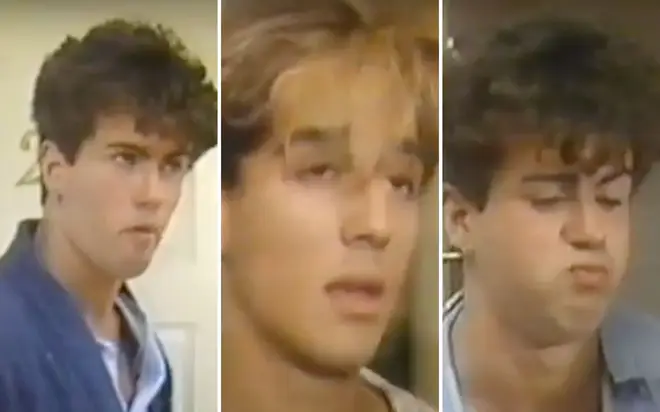 Despite their global success, Wham! was just about two best mates having fun.
George Michael and Andrew Ridgeley were the best of friends when they decided to start making music together in school.
Of course they wanted to be successful, like all people that become musicians. But they also didn't take themselves too seriously.
At the end of the day, even though George and Andrew became pop music superstars with Wham!, they were still only teenagers when they first achieved their fame and fortune.
And it was that youthful exuberance which bled through into their songs, writing about things that concerned teenagers of the time.
Begrudgingly finding a job to make money and dealing with impending adulthood, whilst figuring out how to get girls. That was the secret to Wham!'s early songwriting formula. And it worked.
Though they were only together for a total of five years, Wham! went on to become one of the most commercially successful bands of the 1980s, selling over 30 million records worldwide.
No mean feat for a couple of lads from Bushey, Hertfordshire who started off just having a laugh writing songs together.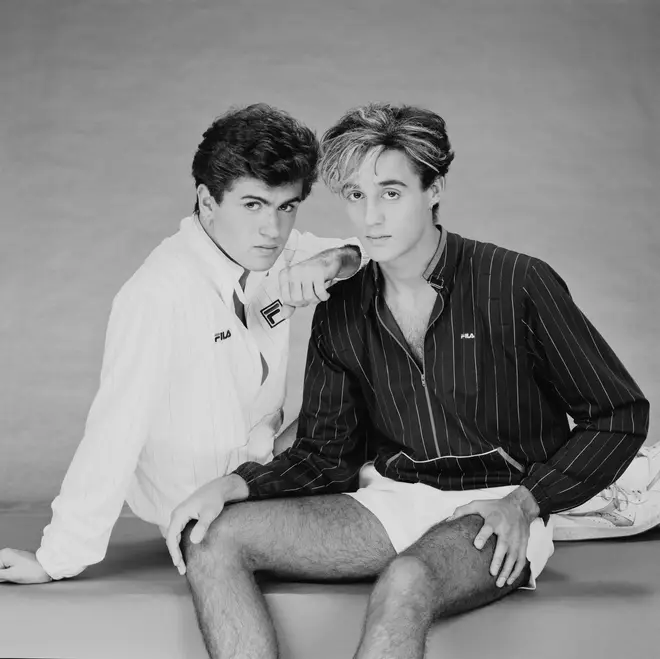 Andrew later explained why they called themselves Wham!, saying they wanted "something that captured the essence of what set us apart – our energy and our friendship".
"And then it came to us: Wham!. Wham! was snappy, immediate, fun and boisterous too."
That's the persona they carried through during their first album, 1983's Fantastic, which featured huge singles such as 'Young Guns (Go For It)', 'Wham! Rap', 'Bad Boys', and 'Club Tropicana'.
Their personalities didn't just shine through in their music however - George and Andrew wanted their fun, comedic side to be noticed outside of their songs too.
So from the get-go, they made sure their fans knew that they weren't super serious pop stars. They were grounded young adults and poked fun at themselves.
That's precisely what they did in an early promotional video for their debut single 'Young Guns (Go For It)'.
George Michael and Andrew Ridgeley meet at breakfast time
The track is self is about "death by matrimony," which is in fact the last line of the chorus, as George and Andrew were terrified of taking the same path as their peers.
Getting married and settling down wasn't for them, and fair enough - they were only 19 years old at the time.
But instead the promotional video riffs on the fact that they begrudgingly have to work, even though their daily life as pop stars isn't quite as boring or mundane as most jobs.
It starts off with George being woken up in bed by his alarm clock after sleeping in late, who then joins his mum Lesley, his dad Jack, and his sister Melanie at the breakfast table.
After hilariously spilling his cereal everywhere, he nearly pukes at the idea of eating breakfast before leaving the house to pick up Andrew.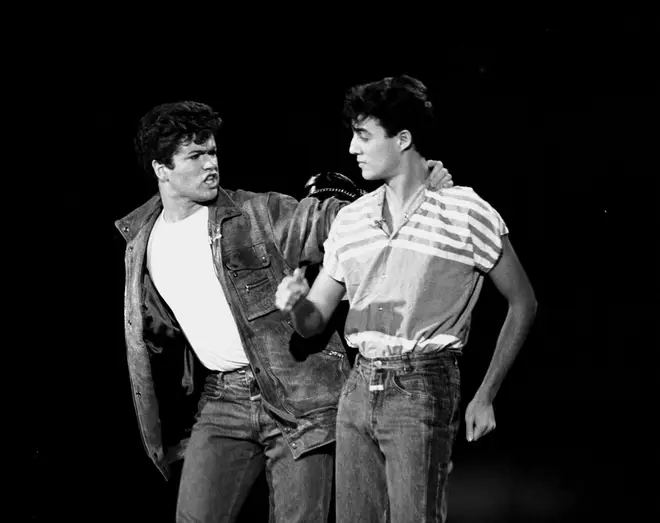 Both George and Andrew look like they'd rather be elsewhere, trudging about the streets like zombies in their dressing gowns.
It's a hilarious contrast to the song's lyrics, "Young guns having some fun, crazy ladies keep 'em on the run", when it seems like nothing can get them up and running.
After the boys stomp around in a state of delirium, they step into a Rolls Royce, getting changed into their pop star outfits before attending a photoshoot.
They're clearly poking fun at the lifestyle of the rich and the famous, but also showing that all celebrities or superstars struggle with the same morning motivation as all of us.
Because of their Top Of The Pops performance promoting the single, it wasn't long before both George and Andrew joined the rich and famous themselves.
But what the cute promotional video proved, was that they both had comic credentials and were just acting out what the song said they were: "Young guns having some fun."