Genesis' Tony Banks confirms the band are over due to Phil Collins' health issues
27 March 2023, 14:25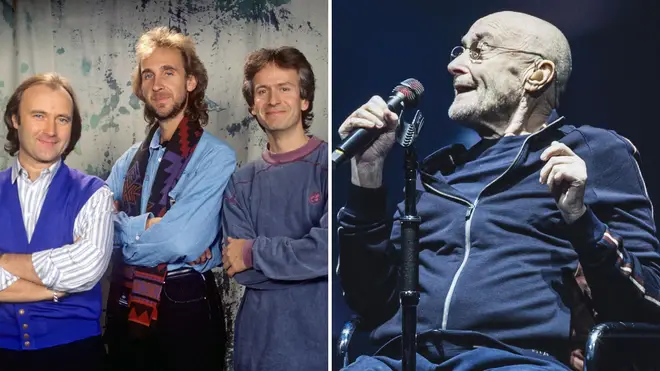 Phil Collins' struggles with his health have been well documented.
During Genesis most recent Last Domino? global arena tour, Phil Collins was seated throughout each concert as he's not able to stand.
In his last performance on stage at London's O2 Arena on 26th March 2022, he was seated in a wheelchair for the duration.
It was during that final performance of their tour that Phil admitted to the crowd in attendance that it would be his final ever performance alongside his Genesis bandmates.
Many also believed that it'd be Phil Collins' final ever live performance full stop, with little hope of him returning to the stage as a solo artist.
His announcement and deteriorating health threw the future of Genesis into doubt, and in a recent interview with Vulture magazine, co-founder and keyboardist Tony Banks confirmed the fears of the band's fans.
Banks confirmed that Genesis will never return to the stage, or the studio, as the band's principal singer and songwriter Phil is sadly no longer in the "state" to contribute, let alone perform live.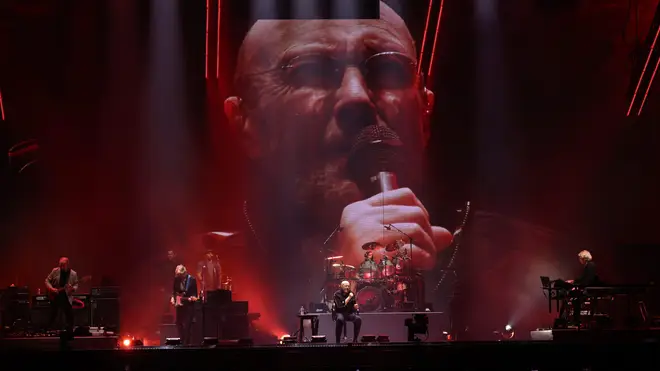 The 72-year-old singer has suffered with health issues since a spinal injury in 2007 left him with nerve damage.
Ahead of the Genesis reunion shows, their first performances together in 14 years, Phil admitted that he could no longer even hold a drumstick, leading his son Nic to fill in for him behind the kit.
On top of the injured vertebra in his upper neck, Phil has also battled acute pancreatitis, and now the demands of being a musician are clearly too much for him.
Tony Banks didn't exactly beat about the bush when asked about the future of Genesis, stating flatly that "I don't think there's anything else left. The well is dry."
"We can't tour any more because of Phil's state, so that's the end of that" he continued.
This follows on from recent comments that Genesis and Mike + the Mechanics guitarist Mike Rutherford made about Phil's declining health several weeks ago.
"As you know, Phil is a bit… He's much more immobile than he used to be, which is a shame, but at the tour, he was in good spirits."
"He's fine now at home, enjoying life. He's worked so hard over the years. I think he's enjoying his time at home" Rutherford confirmed.
Watch Phil Collins announce his retirement below:
Genesis - Land of Confusion (inc intro chat & announcement from Phil) - O2 Arena, London, 26/3/22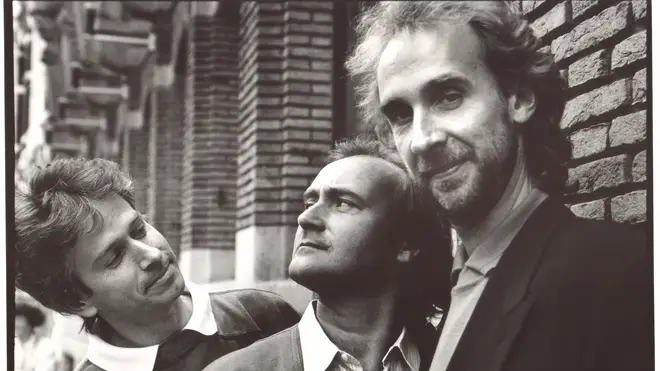 In the interview, Banks also discusses the work of Genesis over the past fifty years and his often-overlooked contributions to the band.
"In the early days, everyone thought it was always Peter [Gabriel] and then by the time we got to the '80s, it was always Phil [Collins]. I never liked that" he explained.
"There's no Genesis song that would've sounded anything like it did if I hadn't been around. If you don't like Genesis, I'm what you don't like."
He also touches upon Phil Collins' epic 80s hit 'In The Air Tonight', a song Banks wanted him to record as a Genesis song, even though he admits it might've been ruined.
"If Genesis had done it, I'd have probably screwed it up," Banks said. "I bet I would've added another chord or tried to do something with it and taken it somewhere else."
"I bet I would've said, 'Phil, what are you doing, you can't use just three chords in a song. In a very simplified form, it has an essence of something that Genesis did well, which was a strong and moody atmosphere" he added.
"That's my favourite of his songs and always has been. It's a great piece of music with the greatest drum riff of all time."