Will Phil Collins be the drummer on the Genesis tour? Singer addresses recent health concerns
4 March 2020, 13:39 | Updated: 4 March 2020, 13:41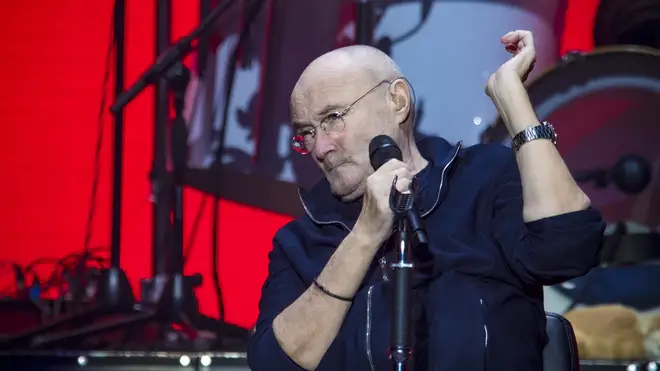 We're very excited that Genesis are heading back out on tour later this year, with Phil Collins reuniting with Tony Banks and Mike Rutherford one more time.
The legendary trio - minus Peter Gabriel who left the back in the mid-1970s - will perform a series of gigs in the Last Domino Tour in November and December 2020.
But will Phil Collins take up his usual spot as singer/drummer?
In recent years, poor health has left him unable to play the drums as much as he used to, and has completed recent solo tours sitting down, while his 18-year-old son Nic joined him on percurssion.
The 69-year-old has suffered from nerve problems in his hands in recent years, which has made it difficult for him to play the drums.
However, he has confirmed that he will perform using the instrument when he can. He told the BBC: "For me, it wasn't a deal-breaker but it was something that was working and it was a problem that we had to overcome with me not playing."
He added: "Although I'm going to be doing my best to play some bits on the tour. So I've got to start really seriously thinking, but I have been working at what I've got to do and what songs to play on."
Speaking about the talents of his son Nic, he said: "Tony and Mike both came to the shows at the Albert Hall and both were kinda taken at the way he kinda understood what was needed.
"And he plays a bit like me when he wants to…but I'm one of his many influences, of course, being his dad. And he plays like me and he has the same attitude as me, so that was a good starter."
Genesis are one of the most successful bands of all time, selling over 100 million records worldwide. They started off life as a progressive rock band fronted by Peter Gabriel, but eventually morphed into a stadium-filling pop-rock trio with drummer Phil Collins taking over as frontman.
They last reunited in 2007 for their sell-out Turn It On Again Tour. Rumours of a reunion emerged earlier this year, when Collins, Rutherford and Banks were spotted at a basketball game.