Rod Stewart accidentally swears live on The One Show, forcing presenters to apologise
1 June 2023, 10:34 | Updated: 16 June 2023, 13:31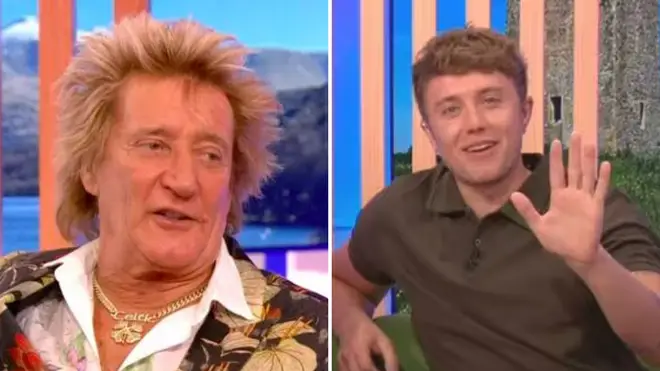 Sir Rod Stewart forgot he was on live TV for a second yesterday, as he accidentally let out a cheeky swear word.
The One Show presenters Roman Kemp and Angelica Bell had to issue an apology after rock legend Sir Rod Stewart swore on the programme.
The singer was joined by Boy George to talk about their plans to tour together, and the conversation moved on to their tour outfits.
However, Rod turned the air blue with his accidental swearing.
Rod Stewart sings 'Ooh La La' with daughter on Instagram
Talking about his on-stage costumes, Rod explained how he had been criticised for changing his outfit on stage.
He said: "I do four outfits changes, it's show business! I've been criticised for changing outfits. Music critics, they say oh he went off to have a rest because he's tired.
"No, I'm sweating my b****s off!" Rod joked.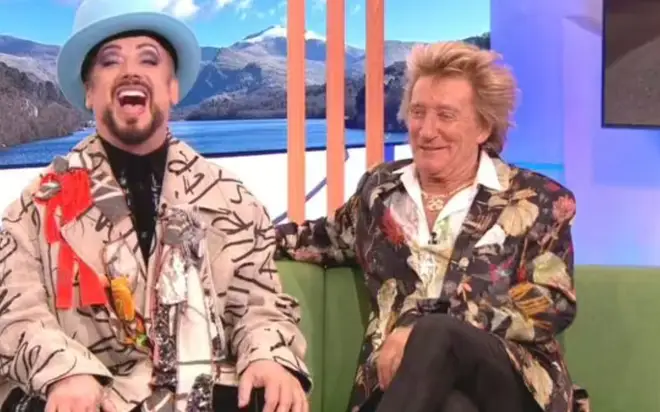 The two hosts had to immediately apologise to viewers watching at home.
They said: "Sorry for any language there, this is a family show."
Moving swiftly on, Rod continued being cheeky, when Angelica said: "Congratulations, you're a grandfather again. Apparently mishearing her, Rod joked: "No not a father again."
"I said grandfather," Angelica replied. Rod responded: "My bananas are back in the fruit box darling."
Roman was then forced to issue another apology, saying: "A family show, I apologise, a family show."
"Can we start this show again?"