Grammys: Stevie Wonder, Smokey Robinson and Chris Stapleton give legendary Motown tribute
6 February 2023, 10:56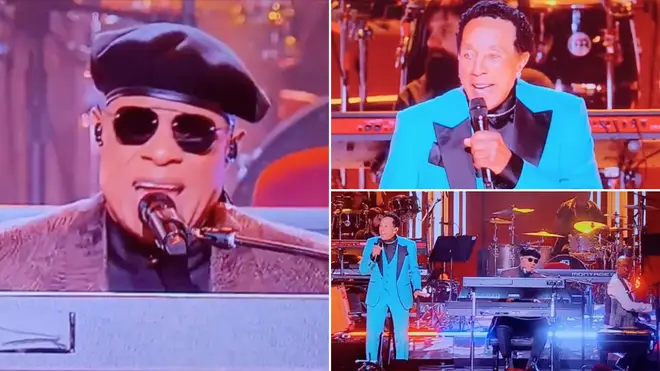 The 65th Annual Grammy Awards saw legends Stevie Wonder, Smokey Robinson and Chris Stapleton pay tribute to Motown Records with a legendary performance.
The great and the good of world music descended on the Crypto.com Arena for the Grammy Awards in Los Angeles last night (February 5).
The award show's line-up saw performances from stars including Harry Styles, Lizzo, Mary J. Blige and Sam Smith, but nothing quite touched the incredible all-star tribute to Motown.
Stevie Wonder, Smokey Robinson and Chris Stapleton took to the stage to honour Motown Records' founder, Berry Gordy, and celebrate more than 60 years since the founding of the legendary label.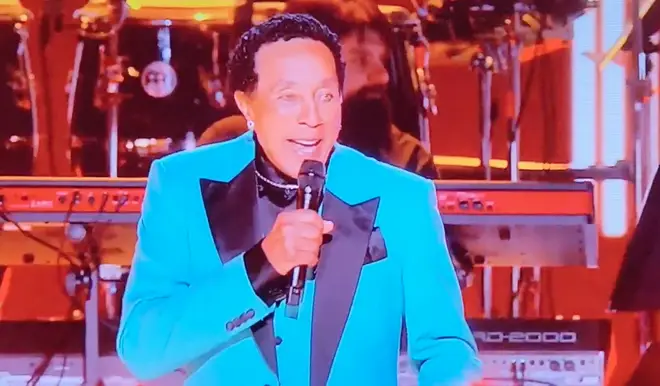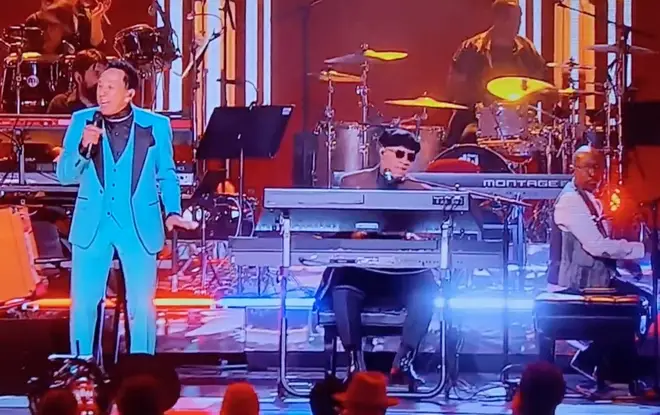 Stevie Wonder started off the performance with a version of The Temptations' 1964 hit 'The Way You Do The Things You Do,' written by Smokey Robinson.
Chris Stapleton then joined Stevie on guitar and vocals, as they duetted on Wonder's own 1973 solo classic 'Higher Ground'.
Smokey Robinson then appeared on stage and gave a stunning performance of his 1967 hit with The Miracles, 'Tears Of A Clown,' as Wonder and Stapleton rounded off the performance with a stunning jam session.
The performance came just 24 hours after Berry Gordy and Smokey Robinson were the first dual recipients of the MusiCares Person of the Year honour.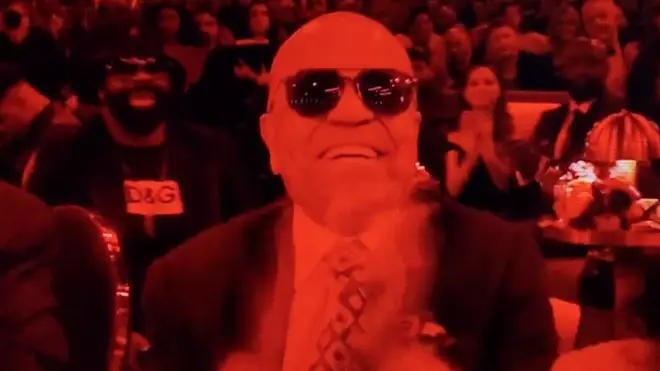 The pair, who are widely seen as the founders – and pillars – of Motown, were honoured with a night of tributes at the LA Convention Centre.
Surprise performances on the night included Stevie Wonder and Lionel Richie, who joined an eclectic line-up of stars including Sheryl Crow, The Temptations, Dionne Warwick, Valerie Simpson, Jimmie Allen, Rita Wilson and Mumford & Sons.
Smokey Robinson, 82, took to the stage to honour Berry Gordy, saying it was "the best friendship in the world … you are so precious."
Later Berry Gordy was lost for words as he accepted the award from his friend, saying "I'm happy to be here with my best friend," Gordy said with a smile. "I mean … damn."
Watch Dionne Warwick give a moving tribute to Berry Gordy and Smokey Robinson below:
Watch Smokey Robinson and Dionne Warwick & More Perform At The 2023 MusiCares Persons Of The Year
Berry Gordy, 93, he founded the Motown record label in 1953, and the group became the highest-earning African-American business for several decades.
He wrote or co-composed a number of classic hits including 'Shop Around' (The Miracles) 'Reet Petite' (Jackie Wilson) and 'Do You Love Me' (The Contours), and as part of The Corporation he wrote many hit songs for The Jackson 5, including 'I Want You Back' and 'ABC'.
Gordy was inducted into the Rock 'n' Roll Hall of Fame in 1988, won a Grammy Trustees Award in 1991 and was awarded the National Medal of Arts by President Barack Obama in 2016. He announced his retirement in 2019.