Listen to Sting's new version of 'Every Breath You Take' from new album 'My Songs'
15 May 2019, 10:56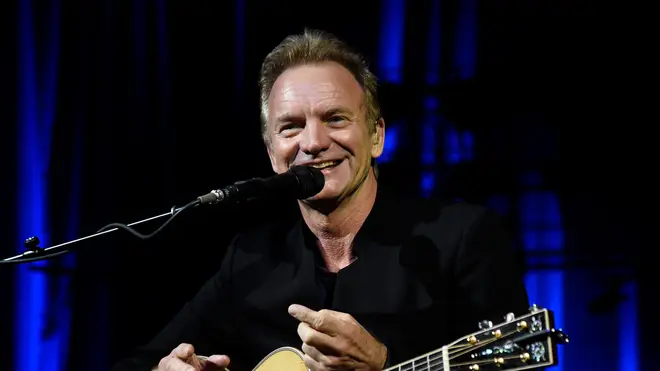 Sting has unveiled his reimagined version of The Police's classic 'Every Breath You Take', taken from his upcoming new album.
The new version 'Every Breath You Take' will feature on My Songs, Sting's new album filled with his most celebrated tracks, all reimagined for 2019.
My Songs is released on May 24, and you can hear the new song below:
Sting - Every Breath You Take (Audio)
Speaking about the album, Sting said: "My Songs is my life in songs. Some of them reconstructed, some of them refitted, some of them reframed, but all of them with a contemporary focus."
On the legendary 'Every Breath You Take', he explained: "I brought [the song] into Utopia Studios in North London late one night in 1982.
"I'd already written the lyrics while staying at Golden Eye, Chris Blackwell's house outside of Ocho Rios in Jamaica that had formerly belonged to James Bond's creator Ian Fleming.
"I was working alone at Utopia with the engineer Pete Smith. The music was based on the ninth chords that I'd already used successfully in 'Message In A Bottle' and 'Da Do Do…', which had a become a sort of signature for me.
"As most rock music is based on fourths, fifths and sevenths, the ninth chord opened up a different world of possibilities and gave this rather simple and strange song a tonal sophistication that it wouldn't have possessed otherwise, effectively complimenting its lyrical ambiguity.
The Police - Every Breath You Take (Official Music Video)
"It still manages to be both sinister and oddly comforting, which might explain its continuing prevalence as one of the most played songs on the radio."
Also on My Songs, Sting has re-recorded 'Englishman In New York,' 'Fields Of Gold,' 'Shape Of My Heart,' 'Roxanne,' 'Message In A Bottle' and many more.
The album will also feature new liner notes written by Sting, where he shares personal stories behind each song.