First look at the Take That gig: Robbie Williams seen in new photos ahead of band's Meerkat Music concert
29 May 2020, 16:49 | Updated: 30 May 2020, 16:20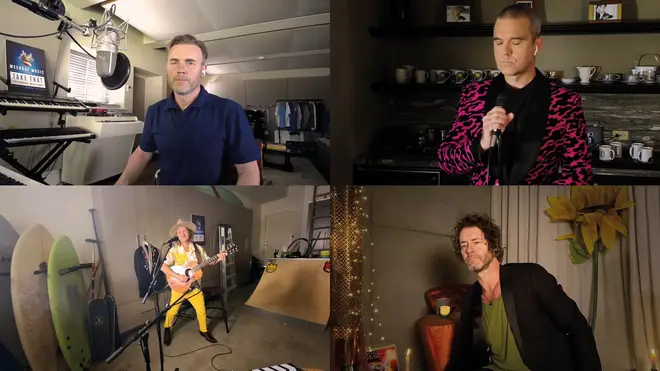 New pictures have emerged of Take That's highly anticipated special lockdown gig.
Images of the members of Take That have been released ahead of tonight's (May 29) 8pm concert.
Photos show Gary Barlow, Howard Donald, Howard Donald and Robbie Williams performing ahead of the gig.
The four band members are all pictured at home as they prepare for the special lockdown performance hosted by Meerkat Music.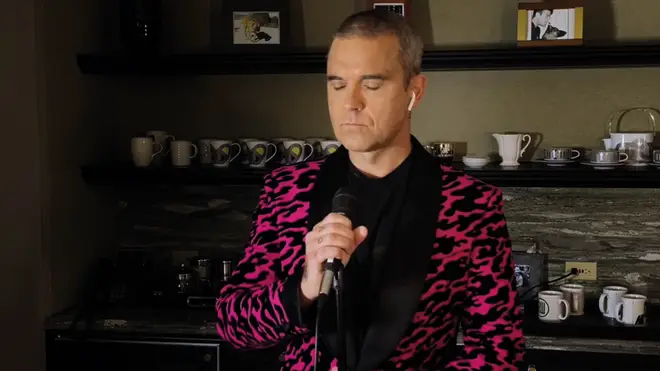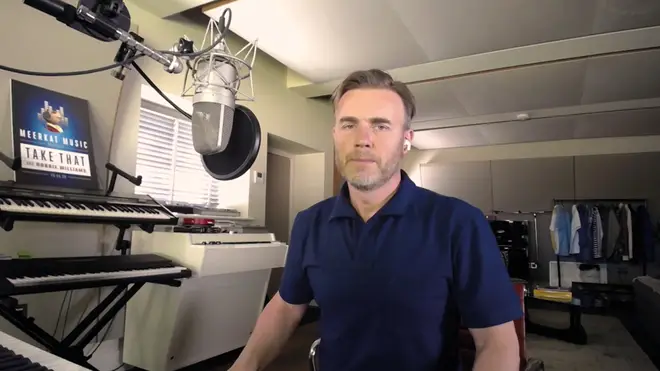 Meerkat Music Presents Take That & Robbie Williams | Compare The Meerkat
Robbie Williams joins the group from his home in LA for his first public performance with the band since 2018.
Gary, Mark and Howard will join Robbie from their homes in the UK for a six-set concert of some of their greatest hits.
The gig, which will include performances of 'Pray' and 'Shine', is hosted by Compare The Market and will be shown on two platforms at 8pm.
The gig will be live streamed and can be watched on either the CompareTheMeerkat Facebook page or the CompareTheMeerkat Youtube channel.
"This is a world first for us!" Take That said in a statement ahead of the show. "Reuniting with our old friend online for a one-off performance!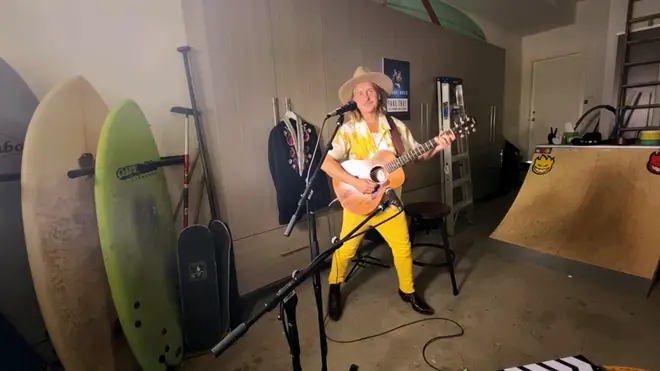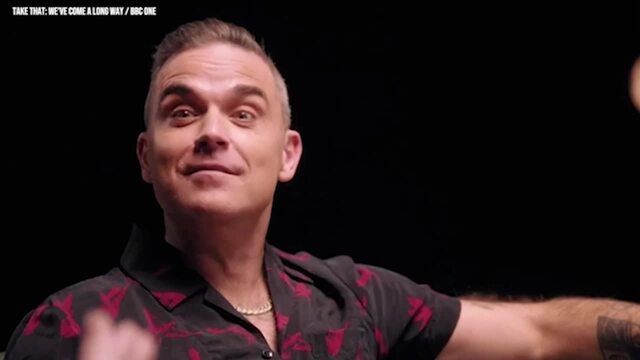 Take That show never-seen-before footage of wild party that left Robbie Williams with a head injury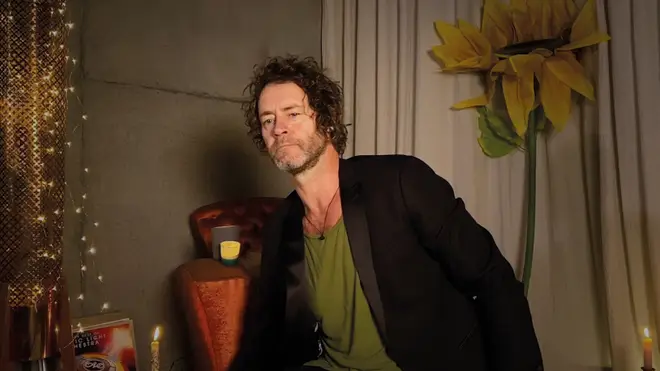 "It's always great getting back together with Robbie and we are really excited to be part of this unique show that everyone can enjoy from home.
Robbie Williams has said he's "really looking forward" to performing alongside his former bandmates again, adding: "It's always a pleasure.
"If we can't go to the stadium… we'll bring the stadium to us."
For more information, follow our guide on how to watch the Take That reunion concert.