Take That reunion gig: How to watch the Robbie Williams Meerkat Music concert
28 May 2020, 17:22 | Updated: 28 May 2020, 17:26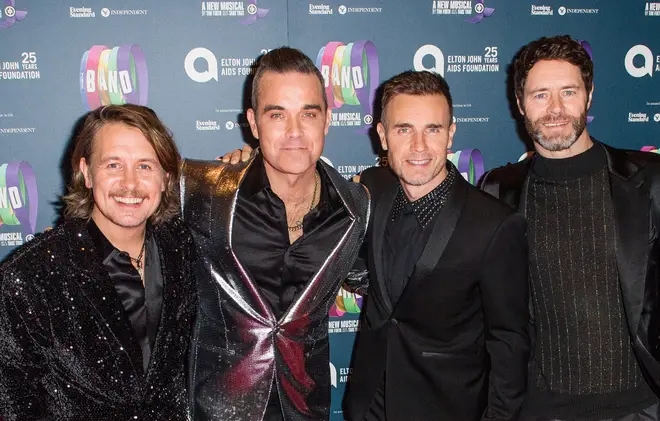 Robbie Williams is reuniting for an incredible one-off concert with his old Take That bandmates from their homes in lockdown.
The Take That reunion will be streamed online for fans to watch from the comfort of their homes during lockdown.
The six-song set list will see Gary Barlow, Mark Owen, Robbie Williams and Howard Donald reuniting for the first time in two years.
The last time the four were together was on The X Factor in 2018, and Robbie has only sung sporadically with the band since he quit Take That after a feud in 1995.
"This is a world first for us," Take That said in a statement. "Reuniting with our old friend online for a one-off performance!
"It's always great getting back together with Robbie and we are really excited to be part of this unique show that everyone can enjoy from home.
"We are also delighted to be supporting Nordoff Robbins and Crew Nation around this show, two charities very close to our hearts," they added.
Meerkat Music Presents Take That & Robbie Williams | Compare The Meerkat
Robbie Williams said he was "really looking forward" to performing alongside his former bandmates again, adding: "It's always a pleasure.
"If we can't go to the stadium… we'll bring the stadium to us."
How can you watch Take That and Robbie Williams' Meerkat Music reunion concert?
The Take That Meerkat Music concert will take place on Friday, May 29 and the band have released a full set list ahead of the reunion.
The gig, which will include performances of 'Pray' and 'Shine', is hosted by Compare The Market and will be shown on two platforms at 8pm.
The gig will be live streamed and can be watched on either the CompareTheMeerkat Facebook page or the CompareTheMeerkat Youtube channel.
Which members of Take That are taking part?
Robbie Williams will be joining the remaining three members of Take That for the online gig.
The solo singer is reuniting with Mark Owen, Gary Barlow and Howard Donald for the Meerkat Music concert.
Robbie left Take That in 1995 to pursue a solo career and after many years of feuds and public spats, rejoined the group temporarily in 2010.
Jason Orange quit the band in 2014.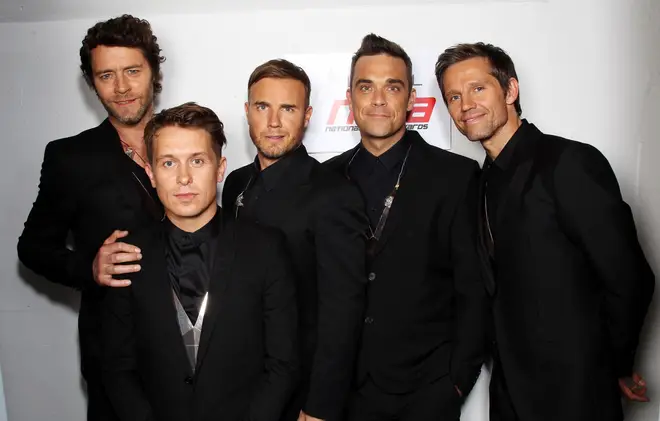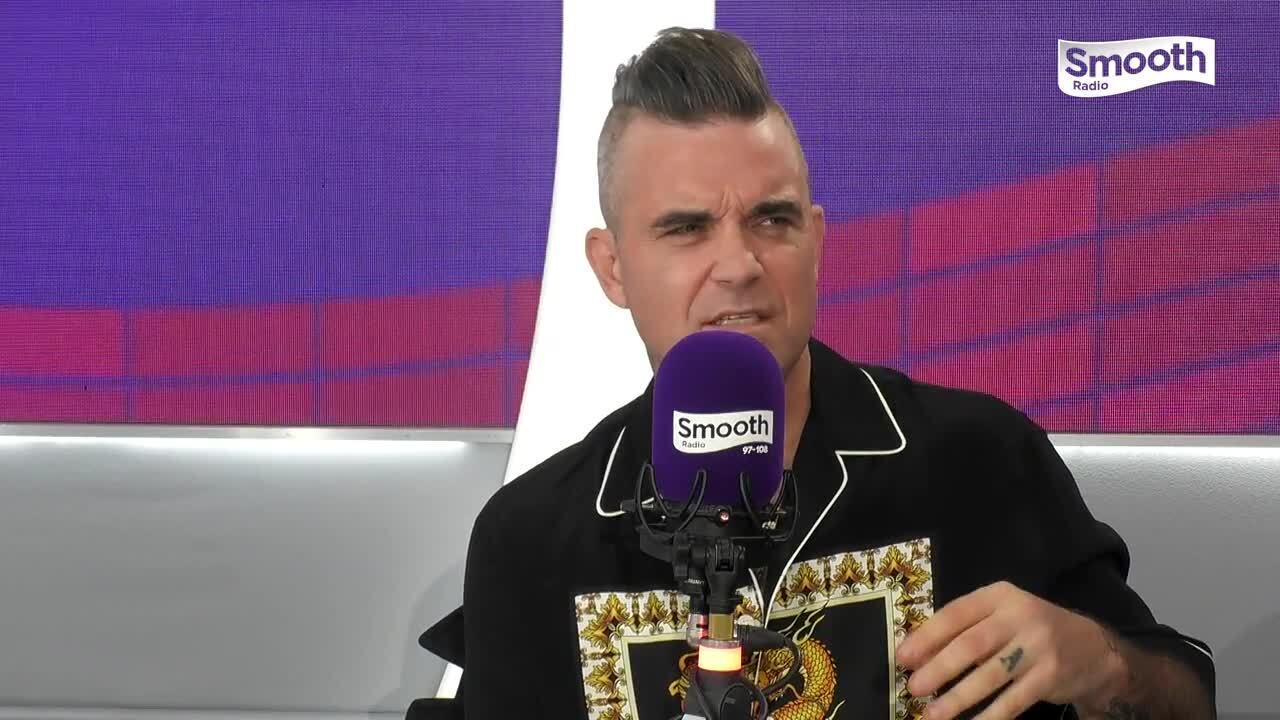 Robbie Williams on Christmas, Michael Bublé and not having an OBE
Why did Jason Orange quit Take That?
Jason Orange shocked Take That fans when he announced he would be leaving the band, saying he did not wish to continue touring or recording music.
'At a band meeting last week I confirmed to Mark, Gary and Howard that I do not wish to commit to recording and promoting a new album," he said on September 24, 2014.
"I have spent some of the best years of my life with Take That and I'd like to thank everyone who has been a part of my journey, including my band mates, who I feel are like brothers to me. Most especially my gratitude goes to all of the good and kind, beautiful and ever-loyal fans of the band, without whom none of this could have been possible. Thank you.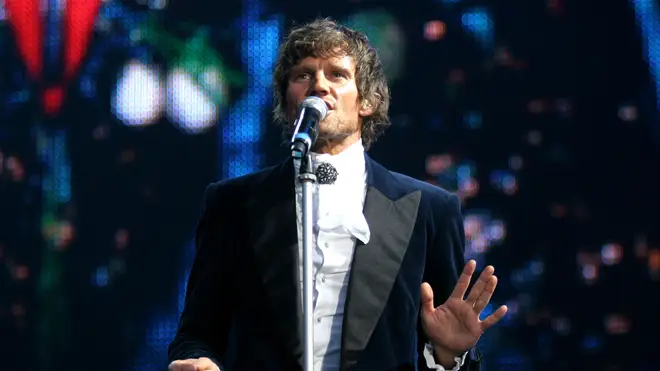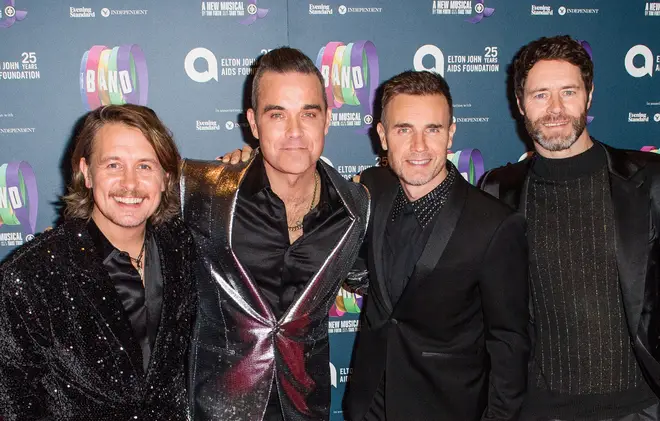 "There have been no fallings out, only a decision on my part that I no longer wish to do this. I know how much Mark, Gary and Howard enjoy writing and making music, and they know that they have my full support and encouragement to continue on with what is to be another chapter for the band."
There is confirmation on Jason joining the boys for the Meerkat Music concert but, as always, we have our fingers crossed!