Take That reveal what they were almost called instead - and it was rather weird
24 April 2019, 10:15 | Updated: 24 April 2019, 12:45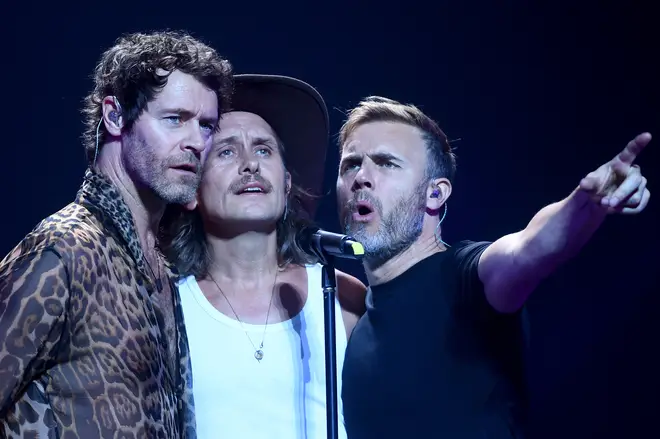 Take That have revealed that they were regularly "embarrassed" by the name of their group and that they nearly changed their band name twice.
Gary Barlow, Mark Owen and Howard Donald were speaking to The Sun when they revealed the tension over the group's name.
After three decades together the band admitted they felt Take That was "a crap name."
"There have been times when we've been a bit embarrassed about our name," Mark Owen said.
"We used to apologise when we introduced ourselves saying 'We're Take That' and thought we should be called something different."
"It's a little bit like the Pet Shop Boys – as a name you think it's stupid," Gary added.
"When you say the name Take That you do tend to think of us in a stadium or something, but it is a crap name."
The alternative names for Take That are set to surprise fans.
'Kick It' and 'The Cutest Rush' were the two group names that the band almost changed their name to before sticking with Take That - we're glad they didn't pick the alternatives!
The trio are currently on their Greatest Hits tour, a 27-date UK arena show stopping at locations including Birmingham, Sheffield, London and Glasgow.
Tickets are still available for various dates - GET TICKETS HERE