Tina Turner reveals she always had a crush on Mick Jagger
12 April 2023, 12:42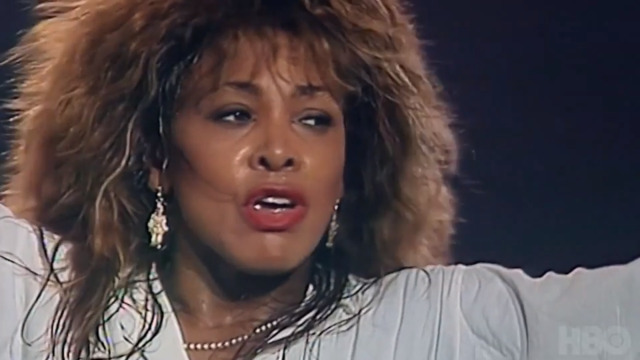 Tina (2021)- Official Teaser for Tina Turner documentary | HBO
If they got together it would have been the most vocally powerful relationship in history.
Many of us have nursed crushes on rock stars over the years, with both Tina Turner and Mick Jagger both high up on laminated freebie lists across the world.
And it turns out that celebrities are no different themselves.
Quizzed on her own celebrity crush, Tina Turner told The Guardian: "I always had a crush on Mick Jagger. I loved when we toured with the Rolling Stones."
In the same interview, Tina was asked how she would like to be remembered, answering: "As the Queen of Rock'n'Roll. As a woman who showed other women that it is okay to strive for success on their own terms."
As for when Tina toured with the Stones, she and Ike Turner were one of the opening acts for The Rolling Stones' 1966 British Tour.
Rolling Stones Perform "Honky Tonk Woman" with Tina Turner and Others
Other acts on what turned out to be an absolutely stellar bill included The Kings Rhythm Orchestra, The Yardbirds and Peter Jay and The New Jaywalkers.
Among other collaborations, Jagger and Turner duetted on 'Honky Tonk Woman' stage during the Rolling Stones 1981 Tattoo You tour, a song Tina and Ike had covered back in the 1970s.
She also joined the band on stage to perform the same song during their 1989 Rock and Roll Hall of Fame Induction performance.
And while Stones didn't play Live Aid, Mick Jagger had a solo slot which ended with two duets with Tina Turner – 'State of Shock' and 'It's Only Rock 'n' Roll (But I Like It)'.
Mick Jagger / Tina Turner - State Of Shock / It's Only Rock 'n' Roll (Live Aid 1985)
The performances included an infamous moment where Jagger ripped off Tina's skirt, leaving her in just her leotard.
Back in 2017, Tina spoke about her collaborations with Mick Jagger and David Bowie, underlining that their relationships were always professional telling the Daily Mail they were "like the brothers that I never had".
"We never slept together; and they never came on to me, because I think they saw me as a role model in some kind of way," Tina said, despite later claims that he tried to "woo" her wearing only one of her wigs.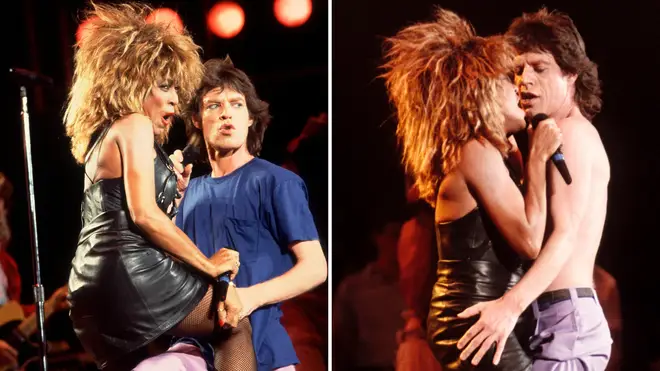 "Mick wanted to dance — and I was a dancer — but he never gave me the credit! He said his mother taught him how to dance.
"But we worked with him in the dressing room, me and the girls, and we taught him how to Pony."
She added: "I had a different kind of collaboration with David and it was more to do with the singing.
"All those English guys felt I could sing. They felt there was something to learn from my singing. My vocals are natural. I hit the note naturally and they'd go. 'What?! How'd you do that?!!'"
Tina Turner sang the title track on Bowie's 1984 Tonight album, and the pair also collaborated live around that time during Tina's Private Dancer tour.