Photos of Tom Jones through the years at 81: 'The women, the sex… I don't regret anything'
5 June 2020, 18:09 | Updated: 8 June 2021, 12:33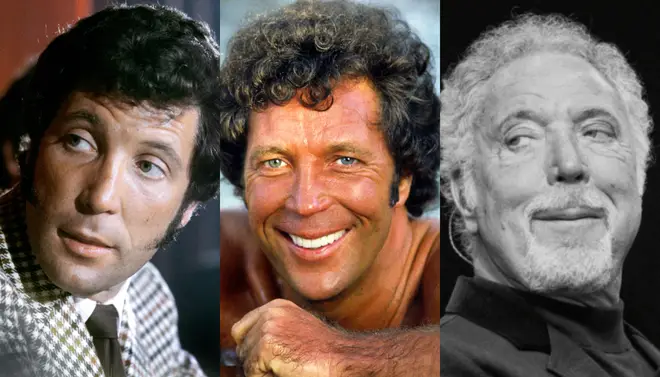 Tom Jones, the sex symbol and master of reinvention, is turning 81 years old in 2021.
The coal miner's son, who sung his way to fame and counted Elvis Presley as his best friend, has always been a source of fascination and national pride.
Tom Jones found fame in 1965 with his first single 'It's Not Unusual' and has released 40 studio albums throughout his five decade career, won a Golden Globe and in 2006 was knighted for services to music by Queen Elizabeth II.
Alongside a varied career with collaborations with everyone from Robbie Williams to Van Morrison, Simply Red and the Stereophonics, in 2012 Tom Jones' magnetism was introduced to a new audience when he was signed on as a judge on TV talent show The Voice.
His wisdom and level-headed mentoring - coupled with cheeky name-dropping of friendships with great musicians such as Frank Sinatra and Aretha Franklin - reaffirmed his popularity with a legion of new fans.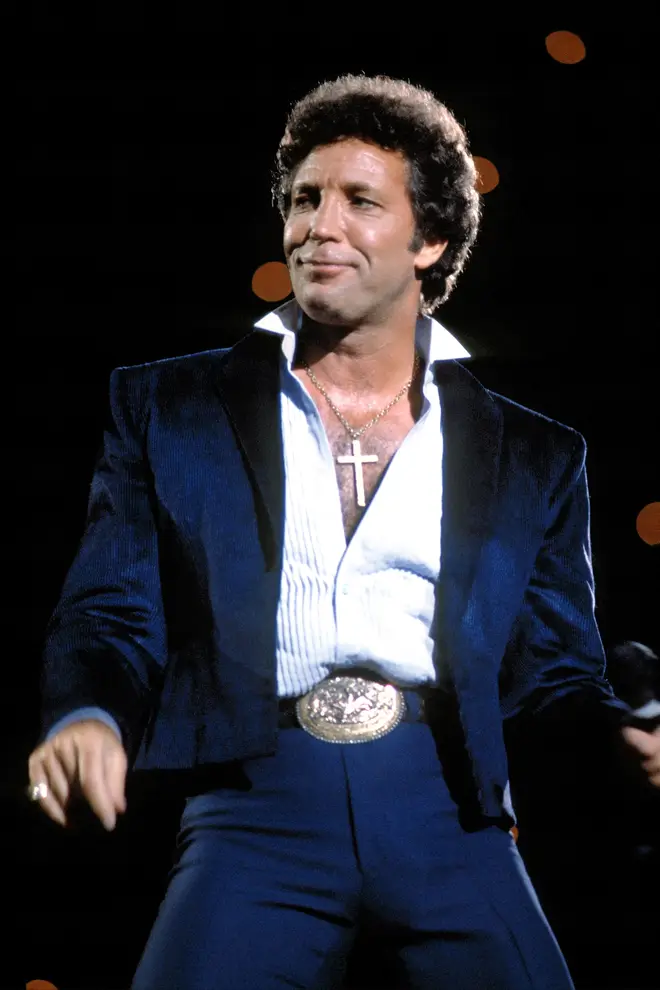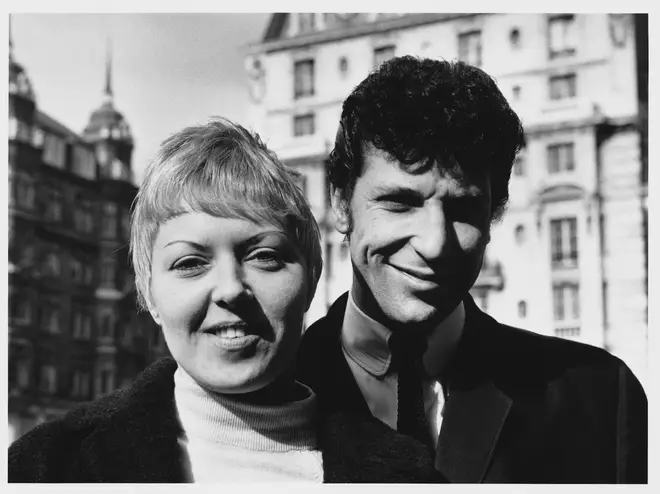 With few artists having careers even half as successful, or lengthy, as Sir Tom's, as the star turns 80-years-old the world is reminded that Tom Jones is a musical dynamo like no other.
Born Thomas John Woodward on June 7 1940, Tom Jones has always maintained a great love for his working class home town of Pontypridd in Wales and criticises other artists who become famous and distance themselves from their roots.
"I've never said I came from nothing," he tells The Big Issue: "To be honest with you, I saw a special Rod Stewart gig in LA and he said: "I came from nothing." And I thought, you didn't come from nothing. I saw your mother and father in the documentary and they were hardworking people."
In his autobiography Over the Top and Back, Tom recalls falling in love with future wife Linda when they were just both twelve years old and would exchange smiles as they walked to school in Treforest, South Glamorgan.
Tom said he "never had that feeling for anyone else, I don't think you can fall in love more than once."
The same year he fell for Linda, Tom contracted tuberculosis and spent two years in bed recovering, and it wasn't until he was a fit and healthy 15-year-old that Linda agreed to go on a date with him.
"I became a man very quickly when I was 16. My 15-year-old girlfriend Melinda got pregnant," Tom tells The Big Issue.
"All my aunties and uncles came to my house and had a big discussion about what should be done, while Linda and I sat in the corner all wrapped up in each other.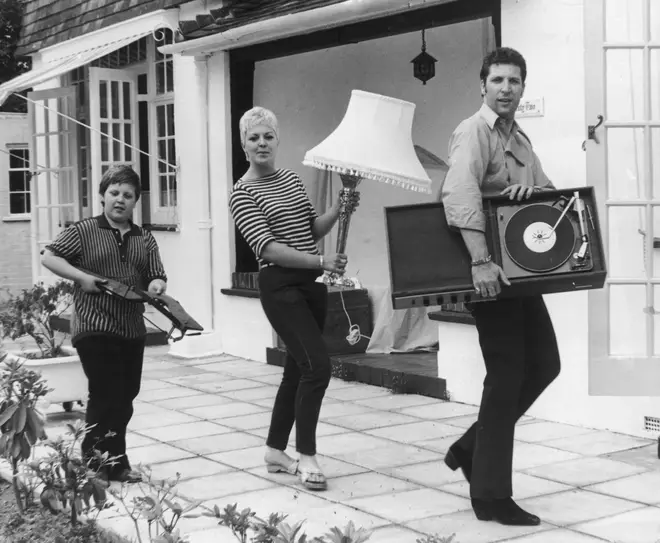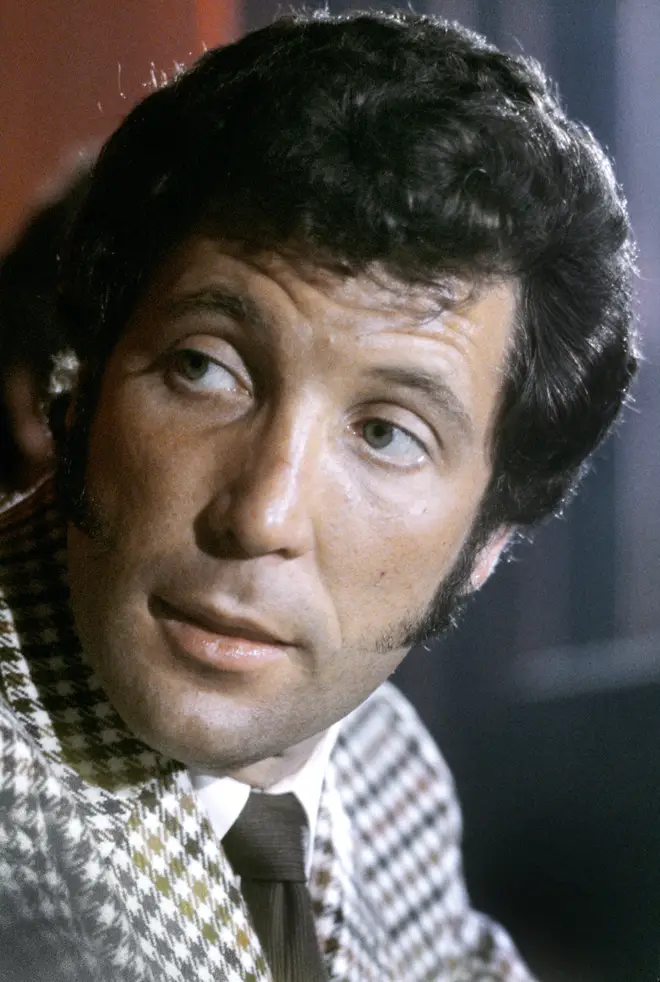 "And my mother noticed us and said, look, we're all planning their lives, and they're oblivious to what we're saying over there. You can see these two kids are in love and they'll get married when they're old enough anyway. So what's the point standing in their way?
"So as soon as Linda turned 16 we got married," he says. "We moved in to the back room of my mother-in-law's house, everyone chipped in to help. And I had a job. So we didn't really want for anything. It was a happy time, there was nothing negative about it."
Tom Jones and Linda were married for 59 years until her death in 2016, and despite Tom's numerous infidelities - he once said he was sleeping with up to 250 women a year at the height of his fame - they remained together all their lives.
Tom had numerous high profile affairs, including liaisons with Mary Wilson of The Supremes and 1973's Miss World Marjorie Wallace, the singer explaining in his autobiography that he and his wife came to an arrangement in the late '60s when Linda stopped coming on tour with him: "She simply didn't ask," he said.
In the 1970's Tom told Rolling Stone he became known as a 'panty magnet' after a woman in the audience was seen offering him a pair of her knickers mid-show.
"She took them off and I said, 'Watch you don't catch cold,'" Jones says laughing. "But it backfired on me. Somebody wrote it up in the papers, so they were bringing them in handbags. F*** me, what have I done!"
Speaking to The Big Issue in 2015 a year before Linda's death, Tom said: "The women, the sex… That's all been talked about so much. But that's not the essence of me, that's not what makes me tick.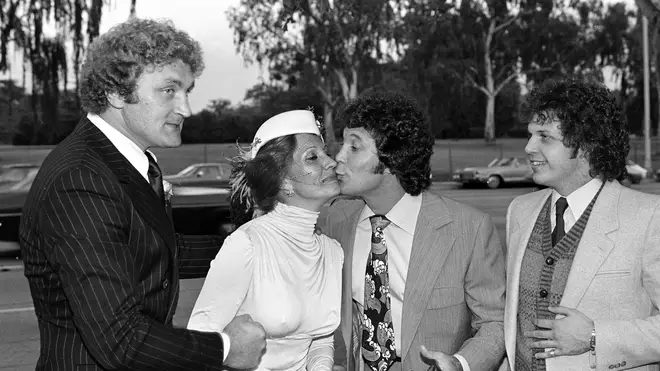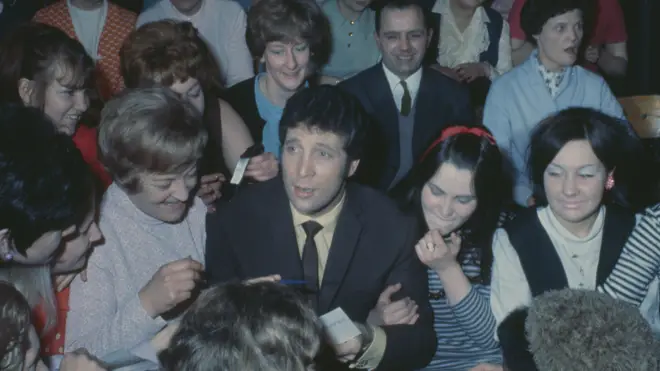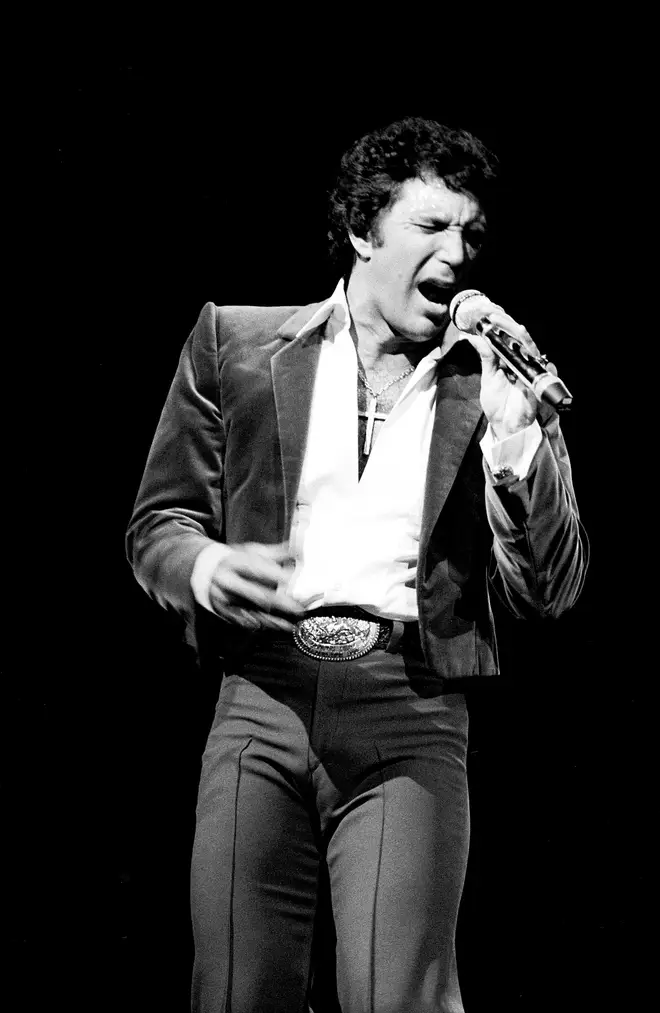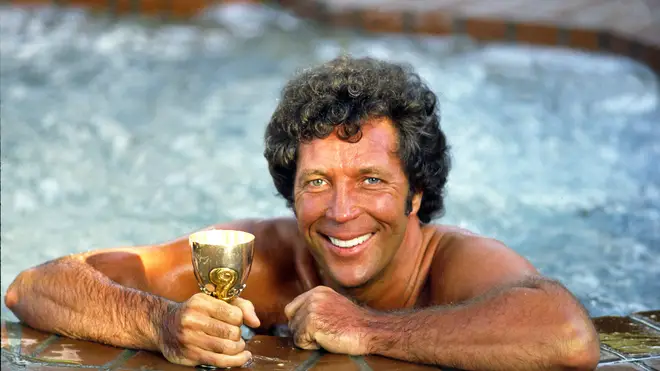 "'It's Not Unusual' was a hit before anyone saw me. It was the power of the voice. The media always pick on the women, and how did that affect your wife.
"With everyone famous, not just me. They always bring sex into it. It's part of life of course or we'd all die out. But what's important is why are you different, what's unique?
"I don't regret anything. All in all, no matter what happened, my marriage is still solid and my son still loves me. I haven't done anything bad in my life."
Tom's son Mark Woodward took over as his father's manager in 1986 when he was just 29-years-old, and is widely credited with reinventing Tom Jones' career.
The mastermind behind his father's high-profile collaborations with such artists as Manic Street Preachers, Hugh Laurie and Jack White, it was Mark's vision that saw Tom record with the best producers in the world over the past three decades.
"We have a very special relationship, me and Mark," Tom told The Independent in 2012: "I'm grateful he's done so much for my career, of course, but I'm also gratified as a parent that he is doing something that clearly makes him so happy.
"He's not just good at his job, you know. He loves it."
For a career spanning fifty years, Tom Jones still can't believe the life he's lead and the people he's met.
"It still boggles my mind," he says to Rolling Stone in 2015: "I'm still like, 'Was it me? Did I f*****g dream it all?'" 
As a teenager, when Tom would tell his friends in his home town of Pontypridd "I'll meet Elvis one day," and of course no one believed him.
But in 1965 it was Elvis himself who asked the meet the young Welsh singer.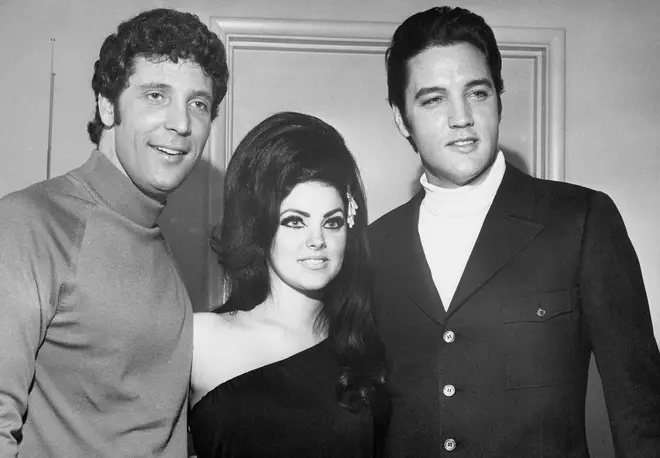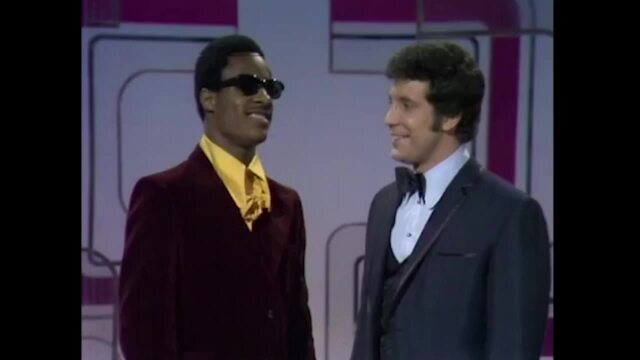 Stevie Wonder performs with Tom Jones in 1969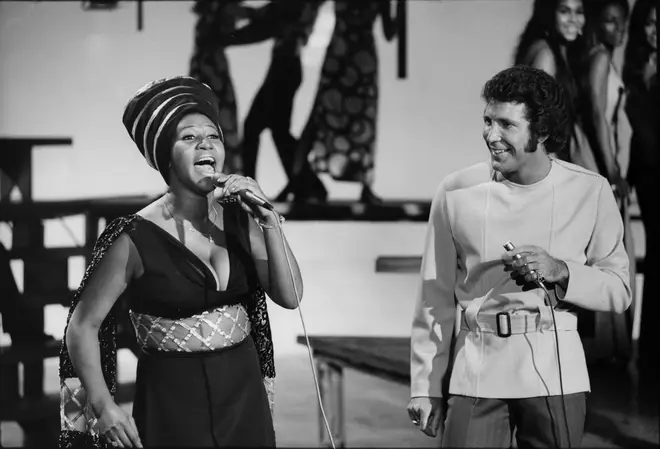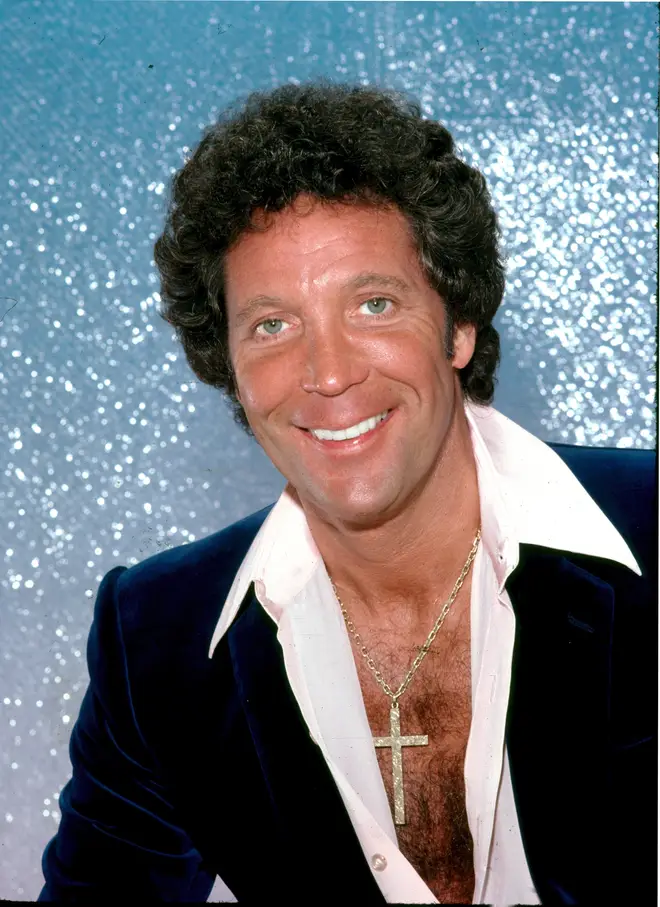 Tom Jones' single 'With These Hands' was quickly gaining fans is the US and he first found himself meeting The King in the lot of Paramount Studios in Hollywood.
Tom says Elvis was "walking towards me" singing Tom's record 'With These Hands'.
"He said to me, 'How the hell do you sing like that?'" Tom recalls.
"And I said, 'Listening to you, for one thing' — and Jerry Lee Lewis and Chuck Berry, Fats Domino, Mahalia Jackson, and things that he was influenced by.
"Elvis said, 'Yeah, but I was brought up there. I went to black gospel churches. Is there anything like that in Wales?' I said, 'No, I was listening to it all on the radio.' Like all of us did in Britain." 
Elvis' lifelong friend and manager of The Beach Boys, Jerry Schilling, recalled how Tom Jones became one of Presely's most trusted and beloved friends until the star's death in 1977.
"Elvis didn't really hang out with other entertainers that much, but if there was one artist that Elvis truly called a friend and hung out with the most, it was Sir Tom Jones," he tells the BBC in 2019.
"We would all get together at a friend's house and they would sing songs at the end of the night. Tom liked to sing Elvis' "One Night With You"
"They even went on vacation together to Hawaii and spent lots of time together in Las Vegas.
"Elvis was always cautious about letting people get close and what their intentions were," he says: "But he was inspired by Tom and they became very good friends."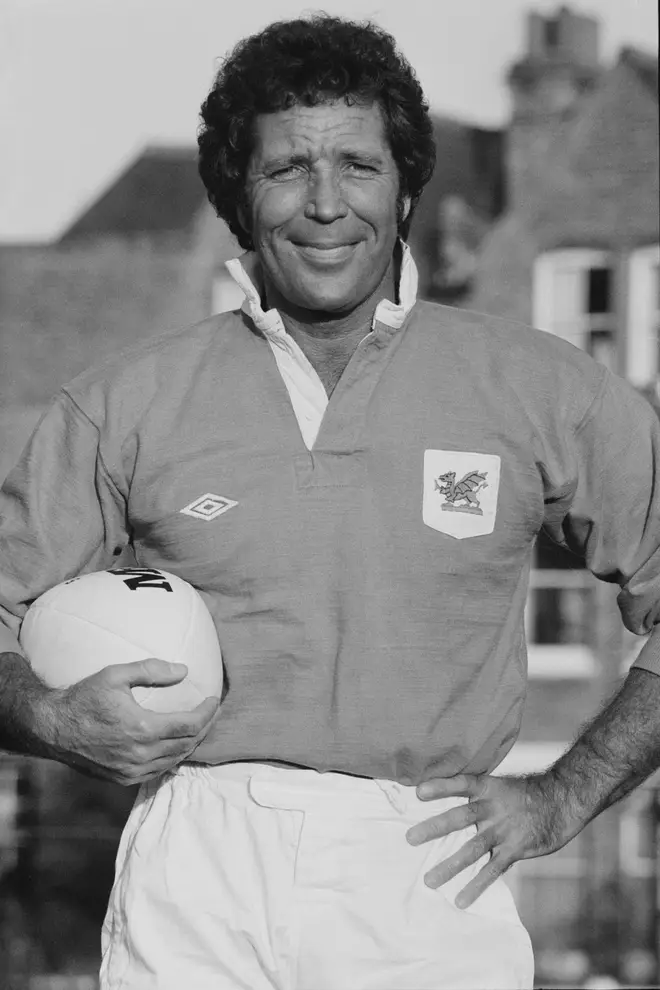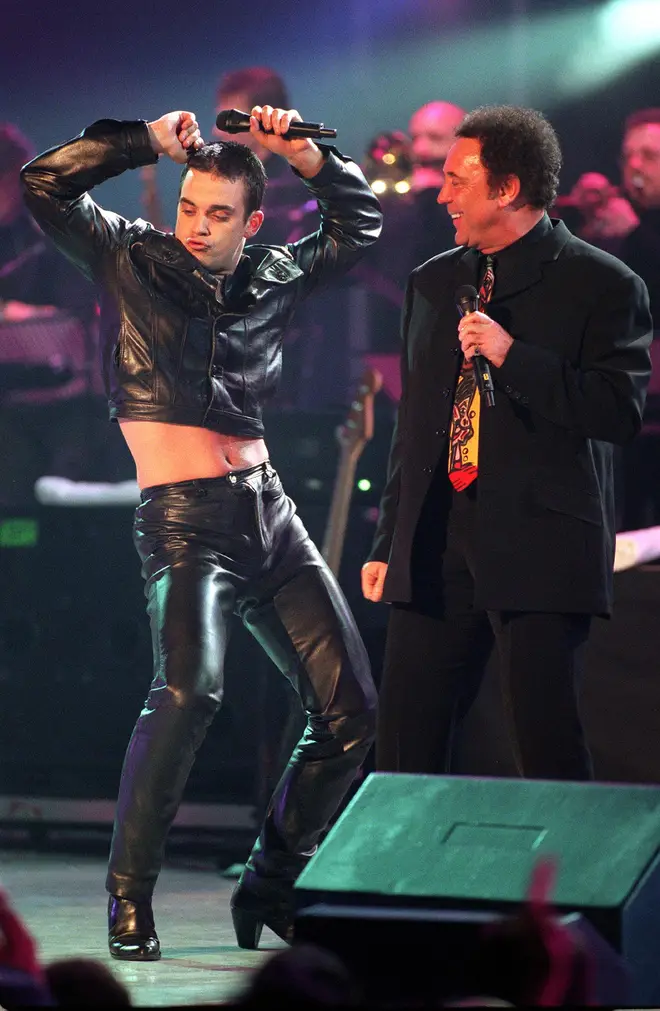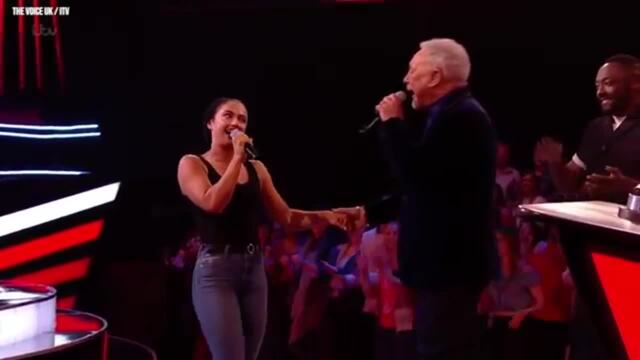 Tom Jones does impromptu performance of 'Cry To Me' with contestant on The Voice UK
As Tom turns 80-years-old and reflects on his long and varied career, he cheekily says he still looks at women more than half his age.
Asked if he still fancies 30-year-old women, the singer told Sunday People: "Yeah, I do. You can't see yourself when you are looking at somebody else. 
But he said it's now only much older women who are attracted to him. "It's mostly the grandmothers who fancy me,' he told the Sunday People. 'Some have my name written across their chest."
"I can't believe it when they say [i'm] 80-years-old because when you are young and you think 80, it sounds old."
"You know, if I could have one wish granted, it would be for immortality," he tells The Independent: "God has given me this most wonderful life, and the only thing I hate about the ageing process is that, one day, I'm not going to be able to live it any more.
"Hank Williams once sang a song called 'I'll Never Get Out of This World Alive'. I never thought of it like that, but you know what? He's right. None of us will."
That maybe so, but we're sure that if there's one person who'll give it his all until the very end, it'll be the inimitable Sir Tom Jones.