Who is Katie Piper? Children, husband and her life before acid attack revealed
13 October 2018, 17:37 | Updated: 16 December 2018, 18:43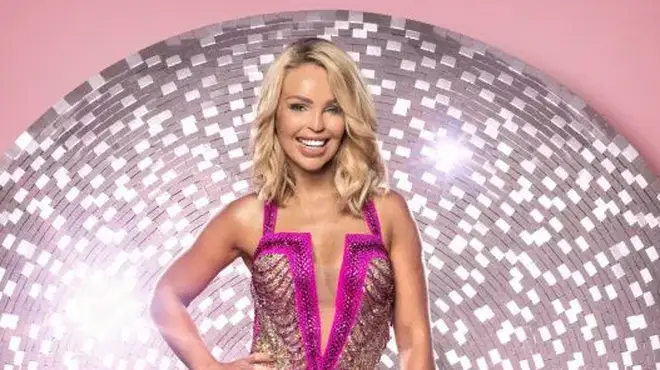 Katie Piper was the victim of a terrible acid attack at the age of 24, but she has inspired many by turning her life around and becoming a successful author and presenter.
The 34-year-old hit the headlines in 2004, after her ex-boyfriend Danny Lynch paid Stefan Sylvestre to throw sulphuric acid in her face.
The aspiring model has since undergone over 250 operations and was forced to rebuild all aspects of her life.
Here's all the big facts about Katie:
What was Katie Piper's life before the acid attack?

Katie Piper was model hoping to begin a career in the media, with a qualification in beauty therapy.

In her early 20s, she finished as a runner-up in the Miss Winchester beauty pageant in 2006. After moving to London to pursue a TV career, she also modelled for glamour and fashion magazines. She was due to take part in model-based reality show, Candy Crib.

However, the day before she was meant to film, she was doused in sulphuric acid after her ex-boyfriend Danny Lynch arranged for Stefan Sylvestre to it for him. Katie had met Danny through Facebook, and had physically and emotionally abused her in a short two-week relationship. 

Lynch received two life sentences, and will serve a minimum of 16 years. Sylvestre also received a life sentence, and will serve a minimum of 12 years.

Kate had swallowed some of the acid, which also blinded her in her left eye, and caused partial thickness and full thickness burns. Surgeons completely removed the skin from her face, and replaced it with a skin substitute, to rebuild the foundations for a skin graft. The procedure was the first of its kind to be done in a single operation.

Who is Katie Piper's husband?

Katie married Richard James Sutton in November 2015.

Richard is a carpenter and builder, and they reportedly dated for two years before he asked her to marry him in December 2014.

The couple were set up by a friend after she got them to exchange numbers.

Previously speaking about how well their first dates went, she said: "James was chatty, witty and looked me squarely in the eye. He never once mentioned my burns, and because he didn't, I didn't either. He didn't even stare at them, so I didn't feel self-conscious. He had me relaxed and buzzing with confidence."

How many children does Katie Piper have?

Katie has two children: 4-year-old Belle Elizabeth and 8-month-old Penelope Diane.

Last year, Katie revealed that Belle, had started to ask about her about her scars. She said: "She mainly asks about my hands. I just tell her I was burnt when I was younger, it did hurt, but it doesn't now.

"All she really says is, 'Be careful of your other hand' when I'm near the oven. But if she asks how I was burnt, I'll tell her the truth.'"

On whether she might have more children, Katie said: "I feel completely fulfilled having our two girls and think they're enough."If anything did change, I think we would adopt. It's something Richie and I have talked about a lot and he's always been open to that."

Is Katie Piper taking part in Strictly Come Dancing?

Yes!

Katie was the first celebrity confirmed to be taking part in Strictly for 2018 on August 13.

"I've known quite a while and it's been really hard. When you're so excited about something you just want to share it," she told BBC Breakfast.

"It's for me, really out of my comfort zone. It's not something I've done before. The only person I've told is my husband, and he thought I was joking!

Joe Sugg and Katie Piper.

Picture: Getty

She added: "I feel so privileged and excited to be part of my favourite show on TV.

"I already know how much of an amazing experience it will be for me and I can't wait to show my girls some of my new dance moves. I'm nervous to put on my dancing shoes but can't wait to learn a new skill and have the Strictly tan and makeover!"
Meet all the other Strictly stars:
- Ashley Roberts
- Charles Venn
- Danny John-Jules
- Faye Tozer
- Graeme Swann
- Joe Sugg
- Kate Silverton
- Katie Piper
- Lauren Steadman
- Lee Ryan
- Dr Ranj Singh
- Seann Walsh
- Stacey Dooley
- Susannah Constantine
- Vick Hope