Shirley Ballas: Strictly Come Dancing judge's age, husband, son, career and more facts
20 October 2018, 19:00 | Updated: 20 October 2018, 19:11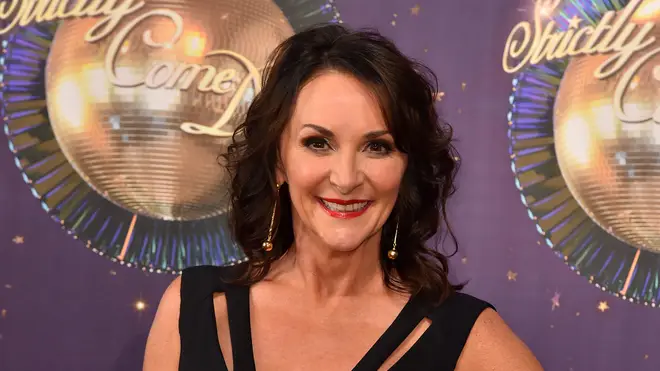 Shirley Ballas joined Strictly Come Dancing last year as the new head judge, and she's back for another series.
Here are all the important facts about the talented dancer and expert on all things Strictly:
Who is Shirley Ballas?

New Head Judge Shirley Ballas - Strictly Come Dancing 2017: Launch

Shirley Ballas is an English ballroom dancer, dance teacher, and dance adjudicator from Wallasey, who specialises in the International Latin division.

She won several championship titles in the Latin division, earning her the nickname The Queen of Latin.

In 2017, she became the head judge on Strictly Come Dancing, replacing Len Goodman.

Shirley Ballas age: How old is she?

Shirley Ballas was born Shirley Rich on September 8, 1960. She celebrated her 58th birthday in 2018.

She was born and raised in Wallasey, with brother David and mother Audrey. Their father left the family when Shirley was just 2 years old.

She began dancing at the age of 7, and began performing competitively a few years later.

Shirley Ballas husband: Is she married?

Corky & Shirley Ballas-Jive Routine - 1989

Shirley Ballas married her dance partner Sammy Stopford when she was 18, but the relationship ended five years later.

In the mid-1980s, she married her dance partner Corky Ballas, having met at a Latin competition in Montreal, Quebec, Canada.

However, the couple were divorced in 2007.

Shirley Ballas son: How many children does she have?

Lindsey and​ Mark's - Jive - Dancing with the Stars

Shirley and Corky Ballas have one child together: Mark Ballas, who was born in 1986.

Mark is an American dancer, choreographer, singer-songwriter, musician, and actor.

He has been a professional ballroom dancer on the US equivalent of Strictly, Dancing with the Stars, for many years. He has won the competition twice and come second four times.

He also released his first solo album HurtLoveBox in 2011.