The Story of... 'Someone You Loved' by Lewis Capaldi
23 June 2023, 16:53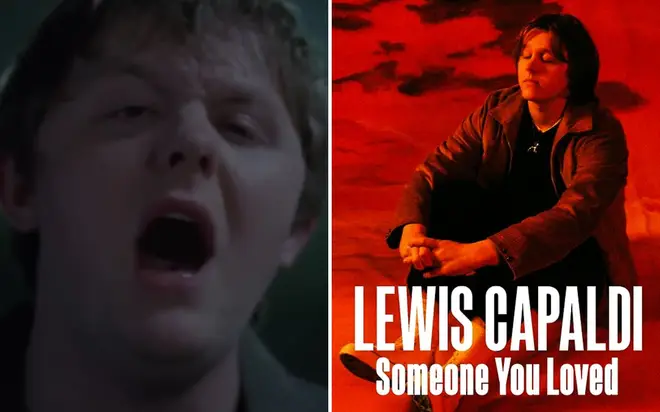 "I was getting kinda used to being someone you loved."
Those pained words Lewis Capaldi sings in the chorus of his tender ballad 'Someone You Loved' transformed him into a superstar.
Despite being just 22 years of age when the song came out, Capaldi showed a unique talent and tenderness that touched the hearts of millions.
From a relative unknown to a global phenomenon, the Scottish singer is a firm favourite when it comes to the charts, and his humourous persona often offsets his heart-wrenching ability behind a microphone.
But who wrote 'Someone You Loved'? What is the meaning behind the ballad? Was it a success after it was first released? Here's all you need to know:
Who wrote 'Someone You Loved'?
Lewis Capaldi - Someone You Loved
Lewis Capaldi wrote 'Someone You Loved' himself, surprisingly given the song's mature sound, which only points to his individual talent as a songwriter.
Though, he wasn't too keen on the song, having mulled over whether or not to pursue it over the course of six months and very nearly ditching it entirely.
Talking to the Daily Star not long after the song came out, he said he wrote the melodies for the track but didn't like it and stopped, later picking up the composition again.
"I kept revisiting it over the months and still thinking, 'this isn't good enough still,' and I was almost trashing the song every single time."
What concerned Capaldi the most about 'Someone You Loved' is that he felt it was similar to other songs he'd written in terms of lyrics, telling Billboard: "I had written the breakup song so many times that I was like, 'I can't write about this again."
In an interview with NME, Lewis admitted: "A lot of people say that 'the best songs fall into your lap' and that they're the easiest ones to write and take the shortest amount of time: I wholeheartedly disagree with that."
"I think my best songs come from me sitting at a piano, bashing my head against a brick wall for hours and hours on end to get one good melody."
What is the meaning behind the song?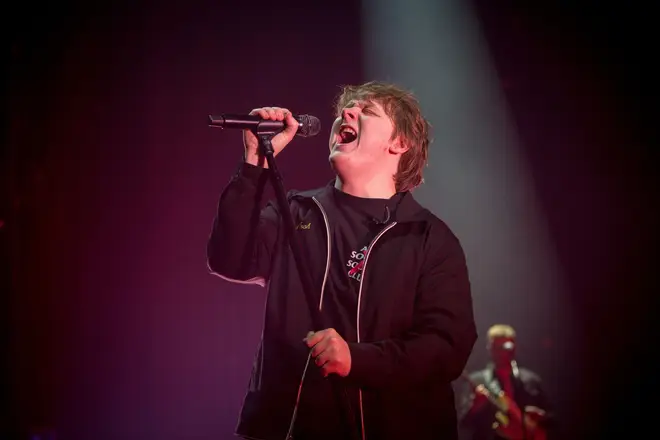 Ultimately the song is about reflection and loss, but the cause of the loss Lewis Capaldi is writing about comes from two different - and heartbreaking - experiences in his life.
The piano-centred ballad sees Lewis mourning the loss of a relationship, and expressing to his former partner how much he misses being loved by her, in what he has described as the saddest song he's ever written.
Explaining in an interview with The Courier, the song describes "that feeling when you start getting to know someone and things have been going really well but you've been reluctant to be as open as you like with stuff in the past and all that."
He added that the lyrics explore his fears of being vulnerable with his partners, saying that as "soon as you let them in something goes wrong", as though he was anticipating they'd leave him just as soon as he was getting used to being loved.
'Someone You Loved' was also the product of Lewis' grief after an earth-shattering family bereavement: when his grandmother passed away.
The Scottish singer explained in an interview with NME that he was "bored of talking about myself" and thought to put his feelings into words.
Throughout the writing and production of his debut album, Divinely Uninspired to a Hellish Extent, a couple of his family members passed away and he "wanted to write a song that could be applicable to both my relationship ending, which I was writing a lot about, and then this bereavement thing."
Is Lewis Capaldi related to actor Peter Capaldi?
Lewis Capaldi - Someone You Loved
Singer Lewis Capaldi is in fact related to Doctor Who and Paddington actor Peter Capaldi - they are second cousins.
Peter Capaldi stars in the music video for 'Someone You Loved', playing the role of someone who is donating the heart of his late wife to a young mother. The video was made in partnership with organ donation charity Live Life Give Life.
There was an alternative music video made from the perspective of a heartbreak, where Lewis is seen walking, confused and lost after a recent breakup. Each time he turns back towards his former relationship, people dissuade him and encourage him to move forward.
"I wanted to show another side to the song," Lewis said in a statement. "For me, the video is about the people we surround ourselves with that have the strength when we don't, and help us continue to make the right decisions in moments of fear or hardship."
He added: "In the moment, we often choose to ignore friends and family, thinking our judgment is better, but of course in hindsight, when you're in that headspace, it's almost impossible to make the right decisions."
How did 'Someone You Loved' perform after it was first released?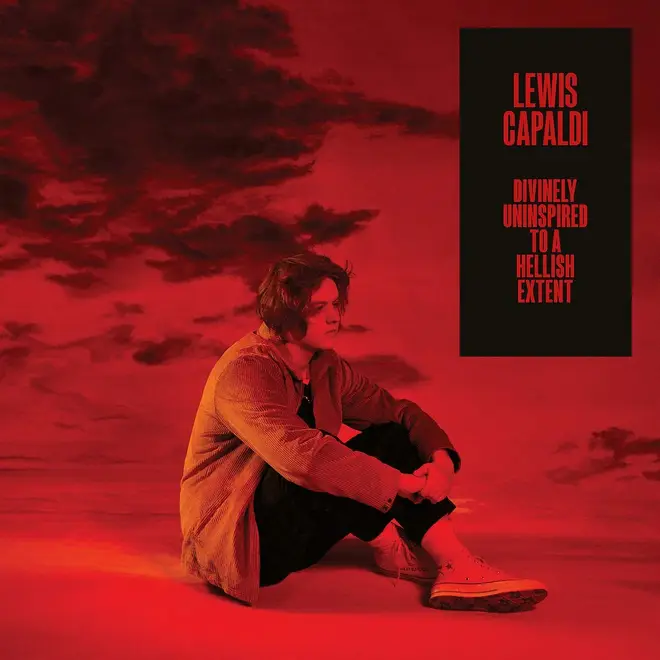 'Someone You Loved' was released as the first single from Lewis Capaldi's debut album, Divinely Uninspired to a Hellish Extent, in 2019 and was a runaway success.
The song was first released the year before on his debut EP Breach, but was re-featured and re-released to coincide with his new album.
A stratospheric commercial success, Lewis became a household name after 'Someone You Loved' peaked at number one in the UK charts and stayed there for seven weeks.
It remained in the top ten for a total of 31 weeks, becoming the longest-running British artist to achieve the feat.
His tender piano ballad was also a sleeper hit in the US, topping the Billboard Hot 100 chart after its 24th week climbing to the summit.
It was later nominated for Song Of The Year at the Grammy Awards and the same at the BRIT Awards the following year.
As of 2023, 'Someone You Loved' is officially the fourth most streamed song on Spotify, with nearly three billion streams to its name on that platform alone.
Has anyone else covered 'Someone You Loved'?
Camila Cabello - Someone You Loved (Lewis Capaldi Cover) in the Live Lounge
Jonas Brothers - Someone You Loved (Lewis Capaldi cover) in the Live Lounge
'Someone You Loved' is still a relatively new song in the grand scheme of pop music history, but a few artists have already tried their hand at the ballad.
Both Camilla Cabello and the Jonas Brothers covered the song during their sessions for the Radio 1 Live Lounge.
At the iHeartRadio music festival in 2019, R&B superstar Alicia Keys invited Lewis on stage with her to duet on 'Someone You Loved' which helped showcase his talents to US audiences first hand.
Lewis Capaldi & Alicia Keys - Someone You Loved LIVE at the iHeartRadio Music Festival