Watch the emotional John Lewis Christmas advert 2018 with Elton John - video
15 November 2018, 07:47 | Updated: 16 November 2022, 13:42
Prepare to be moved...
John Lewis has unveiled its festive advert for 2018, and they've gone for a different style than in previous years. Out go the cute characters and in comes a pop icon.
Sir Elton John appears in this year's advert - 'The Boy and the Piano' - in which he looks back at his life and career while performing 'Your Song'.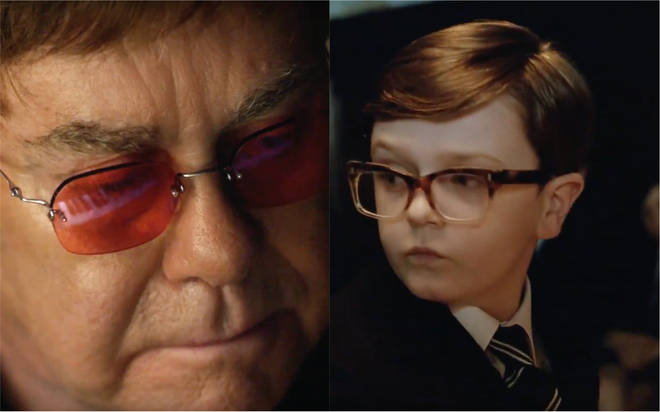 The advert sees Elton perform the song at his first piano in his London home, before becoming a pop superstar, tracing his career back to that moment at Christmas in the early 1950s.
The live performances featured in the advert (some of which use quite impressive CGI) are:
- The Red Piano tour, Las Vegas, 9th April 2000
- Paris, France, 14th January 1998
- Sydney, Australia, 14th December 1986
- New York, 28th November 1974
- Top of the Pops, 14th January 1971
- Recording the the studio version of 'Your Song'
The cost of this year's ad campaign is thought to be about £7 million, with Elton receiving a six-figure fee.
It's not the first time that 'Your Song' has been used in a John Lewis Christmas advert, as Ellie Goulding's cover was used back in 2010.
Meanwhile, there have also been Christmas adverts for Heathrow (the return of the bears), Aldi (the return of Kevin the Carrot), TK Maxx (featuring a neverending stocking), Sainsbury's (a very talented school production) and Boots (showcasing the special bond between mothers and daughters) among others.
Marks & Spencer's advert stars Holly Willoughby, while Iceland has seen their emotional advert banned from TV for being 'too political'.