Emotional Garth Brooks tears up talking about the love for his "queen" wife Trisha Yearwood
21 November 2023, 12:37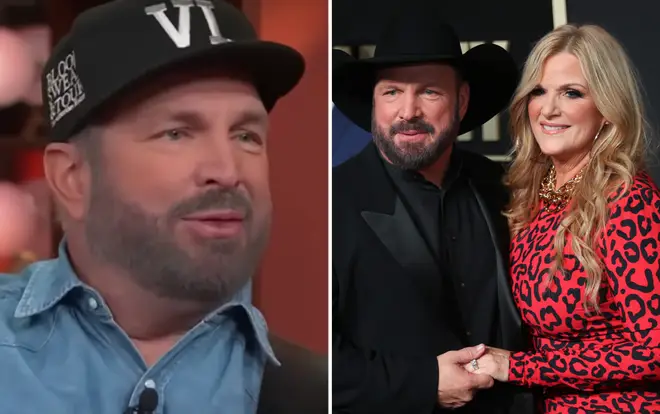 We should all be grateful for our partners.
And thankfully country music superstar Garth Brooks feels exactly that for his beloved "queen" Trisha Yearwood.
Appearing on The Kelly Clarkson Show recently to share what he is grateful for ahead of Thanksgiving, he said his wife and his children.
When asked by Kelly about his gratitude and if his family go big for Thanksgiving, Brooks replied: "Yeah, well, when you're married to one of the greatest cooks on the planet," as he referred to Yearwood.
"Well, we'll talk about how great of a singer she is," he chuckled, adding: "That's probably five and six on her list of top 10 things to do."
"When it comes to the future, I think what you're just grateful for is just one more day, right? Of getting to do this," the country legend said.
"So I think that's it," he shared, getting teary-eyed. "What I'd love to say is the day I take my last breath on this planet, I'd love for my three girls to be around me and I'd love for the queen to be around me."
Garth Brooks Shares Emotional Words Of Gratitude For Wife Trisha Yearwood
Garth Brooks has three daughters - Taylor, August and Allie - who he shares with his ex-wife Sandy Mahl.
Mahl was Brooks' college sweetheart, who married in 1986 before separating in 1999 ahead of finalising their divorce two years later in 2001.
"But as far as Miss Yearwood … you know, I've said this before, I found her in the past life, I'll find her in the next," Brooks gushed about his wife Trisha whom he married in 2005. "She makes it fun. She makes it really fun,
"It is amazing though. It's such a beautiful love between the two of you, it is," Clarkson replied. "And you're tearing up and you're making me tear up, and my makeup artist is gonna kill me ... "
"I'm not tearing up!" insisted Brooks, who still appeared teary-eyed and let out a sniffle, evidently overcome with emotion after affirming the love of his wife.
Though Garth Brooks and Trisha Yearwood married in 2005, their relationship dates back much further, despite it not evolving romantically at the time.
Meeting as young upstarts in 1987 during a recording session in Nashville, the pair became good friends.
They frequently collaborated for the following thirteen years, performed together on stage, and even featured on each other's albums.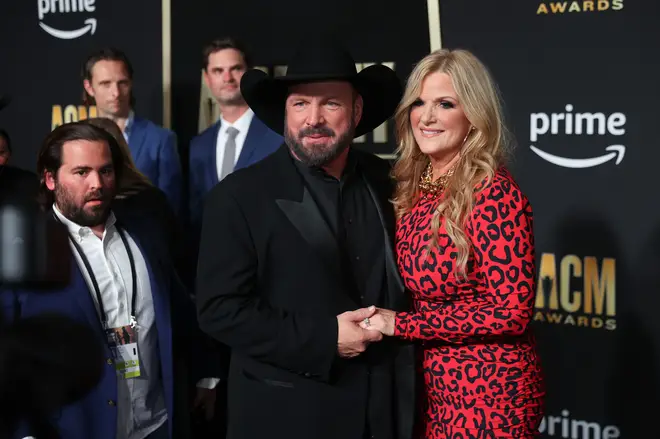 Now they're married, the happy couple continue to collaborate on much more than just music, recently working together on charitable causes.
Last month, Brooks and Yearwood hosted the Jimmy and Rosalyn Carter Work Project, where they built a series of affordable homes for single families in North Carolina.
Talking about how they got involved in the project, Yearwood told People magazine: "After [Hurricane Katrina], we fell in love with Habitat for Humanity."
"We knew we loved the Carters and we fell more in love with them just getting a chance to work alongside them. We love what Habitat for Humanity is about: spreading love. It is about creating community."
"They've inspired us in a lot of ways, in the ways you expect: humanity, humbleness, work ethic. But they've also inspired us by their example as husband and wife," Brooks explained.
"We worked beside them for the last fifteen years, and you notice right away they bicker back and forth about the right way to do things. That kind of works for us too!"