Britain's Got Talent 2020: Judges, when is it on and exciting acts to look out for
7 April 2020, 11:10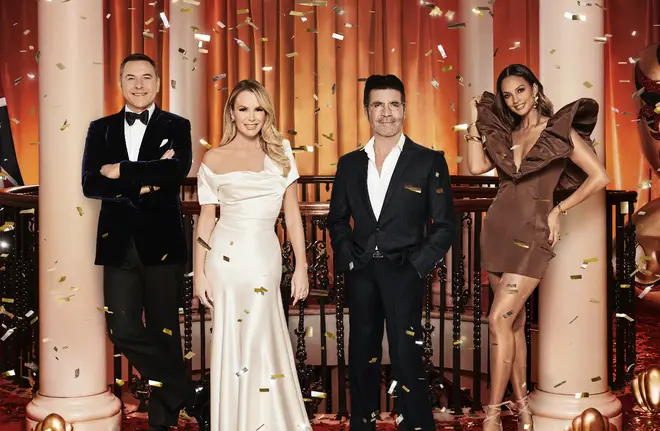 Simon Cowell, Amanda Holden, Alesha Dixon and David Walliams are back for Britain's Got Talent. Here's all you need to know about the variety talent show which returns in April.
Britain's Got Talent will be returning to television screens this spring for its 14th year.
Acts from across the country will compete in the talent show for the coveted £250,000 prize and the chance to perform in front of royalty at the Royal Variety Performance in London. So, when is BGT on? Who are the judges? And what acts can we expect this year?
Here's all you need to know about the upcoming series presented by Ant and Dec:
When does Britain's Got Talent 2020 start?

Britain's Got Talent is BACK this April!

Britain's Got Talent returns Saturday, April 11 at 8pm on ITV.

Who the Britain's Got Talent judges this year?

Simon Cowell, Amanda Holden, Alesha Dixon and David Walliams are this year's BGT judges.

Picture: ITV / BGT

Returning to the judging panel this year are Simon Cowell, Amanda Holden, David Walliams and Alesha Dixon.

The usual banter and energy of the fellow judges is back, with Alesha saying: "Everyone's buzzing to be back doing it again."

And similar to previous years, it's David and Simon who are mostly getting involved with the acts onstage.

"Simon always takes the mickey out of David and me saying, 'You're always like a rat up a drainpipe, when you're asked to go on stage'," Alesha said.

"But now he's the one who is out of his chair before David is!"

Are Ant and Dec hosting BGT this year?

Ant and Dec will be hosting the 14th series of Britain's Got Talent this year.

Picture: ITV / BGT

The duo will be returning to host the talent show this year, and they've already shared some of their highlights from this year's auditions.

"I'll tell you what we've had this year more than the last few series is people just giving it a go," Ant said.

"It's like BGT has gone old school this year and people are just walking in from their bedrooms and showing us their talent. Thankfully, a lot of them have been good! I mean, it's classic good and classic bad on both sides."

What can we expect from this year's auditions?

Colin Thackery wins over audiences with his performance on Britain's Got Talent

Every year the talent show showcases some of the most weird and wonderful talent Britain has to offer – and this year is no different.

Taking to the BGT stage across the country this series is a dangerous motorbike act (which involves David), some amazing dance groups and, according to Simon, lots of incredible talent from younger performers.

There's plenty of showstopping acts, including one which was so great, that Simon had to hit his golden buzzer on the first day of auditions...

How has coronavirus impacted the programme?

All of the footage from this series was filmed earlier in the year.

But the live finals, which were set to take place later this year, have been put on hold due to the pandemic.

Bosses of the television show have said they hope the programme "will bring some light relief" to audiences.

What's different about this series?

Now THAT'S VARIETY! | Britain's Got Talent

It seems Simon Cowell wanted to capture the feeling of the talent show's earlier series this year.

"I wanted it to feel more like it did when we first started, to bring it back to the Paul Potts, Connie Talbots, you know?" Simon said.

"I personally like judging someone who has never done this before, I find the whole process more interesting," he added.

"I think you relate more to people who are just out there giving it a go, 100%. I wanted to have that warmth to the show."