What has Ashleigh Butler done since winning BGT and what happened to Pudsey?
31 August 2019, 06:00 | Updated: 31 August 2019, 06:01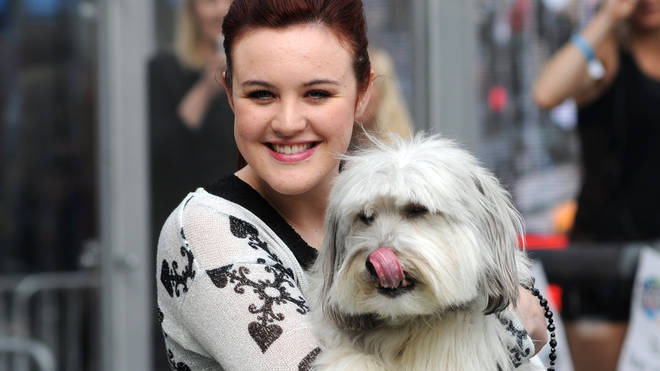 Ashleigh Butler became an overnight star with her dog Pudsey before winning the 2012 Britain's Got Talent trophy in series six of the ITV series.
The famous dog trainer is back for BGT: The Champions, with her new dog Sully.
Here's everything you need to know about the former champion:
Who is Ashleigh Butler?

Ashleigh is a dog trainer and dancer.

She first found fame as one half of Ashleigh and Pudsey, a British dog trick act.

The pair went on to win Britain's Got Talent in 2012, beating singers Jonathan and Charlotte in the final.

Ashleigh Butler age: How old is she?

Ashleigh was born on February 7, 1995.

She celebrated her 24th birthday in 2019.

What has Ashleigh done since winning BGT?

Following their BGT success, the duo made their own Pudsey movie, and also starred in theatre shows across the UK.

Pudsey competed in his last Crufts competition in March 2017.

She has since returned to the competition with her new pet, Sully. In March 2018, Ashley and Sully were named champions in the Agility Heat.

When did Pudsey pass away?

Sadly, Pudsey died on July 21, 2017, aged 11.

Ashleigh announced the sad news on Instagram, saying she was "heartbroken" to say goodbye.

"I can't honestly believe I am writing these words. My handsome man has gone, and I don't know what to do without him.

"My heart is broken, and I don't know how I'm going to get through this. It hurts so much, that my handsome, incredible Pudsey Bear will never be by my side, where he belongs, again.

"We only had 11 years together, but they were the best years ever. He was my one in a billion dog that will never be replaced."

She added: "I don't need to write all of his endless accomplishments on here to prove how incredible he was for me.

"Sleep tight my handsome man, I love you lots xxxx."