Britain's Got Talent semi-finalist Jack Saunders has died, aged 25
23 March 2019, 23:09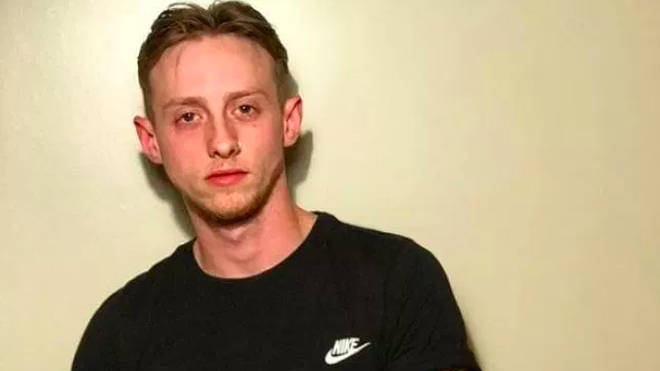 Dancer Jack Saunders was set to compete in this year's Britain's Got Talent live semi-finals.
Jack Saunders, 25, was a member of the dance group Green Force Five. They had made it through to the semi-finals stage, after impressing judges Simon Cowell, Alisha Dixon, Amanda Holden and David Walliams.
According to The Mirror, Saunders died on Sunday last week (March 17). The show's producers are said to be speaking with his family and Green Force Five about whether or not to broadcast their audition, and if they still want to take part in the semi-finals. 
His mother Sandra said people "can't believe Jack is gone". "I want people to know this can happen to any family. There is no stereotype – it doesn't have to be a manic depressive who has shown signs of mental health problems.
"Jack was a kind soul. He worried about everyone else, always focused on others to make sure they were OK. he was the shoulder you cried on.
His sister added: "Suicide awareness is getting better but there is still a bit of a stigma. The message we want to share about Jack's death is how important it is to talk to people, and tell people how great they are."
His girlfriend Frankie Hurst shared a tribute to him on Facebook, saying she was "eternally grateful" to have known him. "The kindest, most considerate person who is loved by so many people," she wrote. "You're going to be missed so much."
The Brit Theatre Academy also posted a message: "Jack's popularity with all his peers was a measure of his extroverted and charming personality. Our thoughts are with your family and friends."
Saunders was also the youngest paid dancer to perform at the London 2012 Olympics opening ceremony, when he was aged just 18. 
He had also helped coach young dance troupe Entity Allstars to the Britain's Got Talent final in 2015. The dancer also appeared on The X Factor with Lauren Platt in 2014, and on Sky One's Got to Dance in 2012, where he reached the finals as part of Unity UK.
A spokesman for ITV said: "Our thoughts and condolences are with Jack's family and friends during this difficult and devastating time."