Britain's Got Talent: What happened to Ronan Parke and what is he doing now?
31 May 2019, 17:19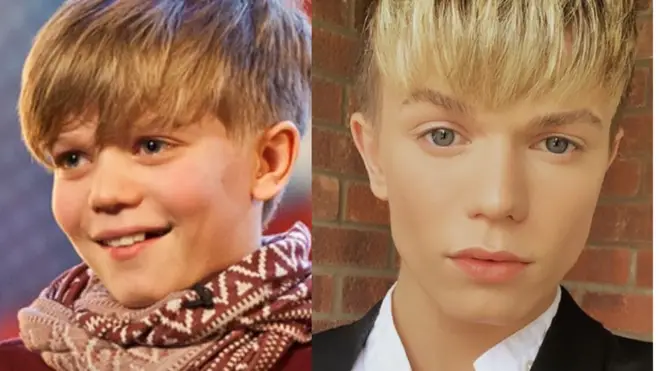 Ronan Parke became an overnight sensation when he auditioned as a 12-year-old singer on Britain's Got Talent in 2011.
Despite being the bookmakers' favourite to win the competition, he eventually finished second behind fellow singer Jai McDowall, in a shock result at the time.
But what did Ronan do since then and what is he up to now? Here's all the important facts about the talented star:
Who is Ronan Parke and how old is he?

Ronan Parke - Britain's Got Talent 2011 Audition - International Version

Ronan Parke is an English singer hailing from Poringland in Norfolk.

He was the runner-up in the fifth series of ITV's Britain's Got Talent in 2011.

He soon signed a joint record deal with Sony Music and released his self-titled debut album Ronan Parke, which reached number 22 in the UK.

Born in 1998, he celebrated his 20th birthday in 2018.

What has he done since BGT?

Ronan released the charity single 'Defined' in 2013 alongside the anti bullying organisation Kidscape.

In 2018, he released a single titled 'No Love (Like First Love)', as well as a new album Found My Way.

He also released a Christmas single titled 'Cheers' in 2018.

Ronan still regularly performs and you can follow his life and career on his official Instagram.

A Star Is Born - Shallow by Ronan Parke #RonanSings

Is Ronan Parke gay?

Ronan has spoken openly about being gay, telling Attitude: "I remember trying to come out to my parents: I was young - I can't remember how old I was, around 7 or 8 - and I went downstairs to the lounge and stood in front of the TV and got the remote and went 'Mummy, daddy, I have something to tell you!'

"And they just went 'Yeah, yeah, we know, you're gay', and they just got the remote and unmuted the TV!

"I was like [dramatic gasp], 'What?! But they just always knew. And after that, I just never had to [come out] to my friends. But I've always identified as a gay man and I've always been very proud to say it."

Ronan Parke - No Love (Like First Love) [Official Music Video]

When asked if he's ever been in a serious relationship, he added: "Not really. Maybe like dating things, but not proper relationships.

"I think it would take a very strong man to put up with me [laughs]. It isn't something I'm interested in right now. If I meet someone and we get on that's one thing, but it's not a priority."