Where are BGT legends Stavros Flatley now?
21 September 2019, 14:51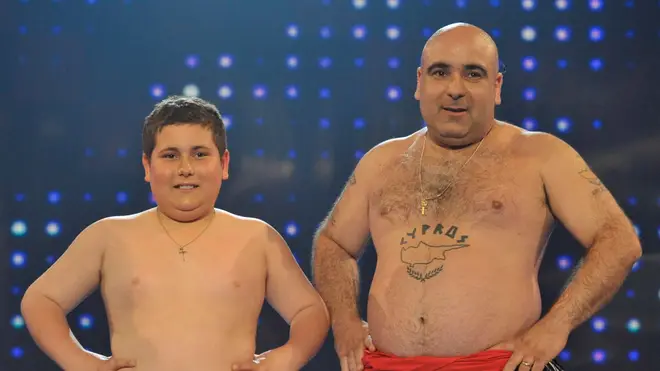 Stavros Flatley became the beloved TV favourites when they auditioned for Britain's Got Talent back in 2009.
Their hilarious father-and-son act of lampooning Michael Flatley and Riverdance with a Greek twist was an instant smash, and even though they didn't win, they became true BGT legends.
The duo are returning to the show for BGT: The Champions, hoping that they can take their act all the way this time around.
Here is all you need to know about the funny pair:
Who are Stavros Flatley?

Stavros Flatly - BGT 2009 - AUDITION - HD - EryGarza (1 of My Top 5's)

Stavros Flatley are a British-Greek Cypriot father-son dance duo, consisting of Demetrios and his son Michalakis 'Lagi' Andreas.

They reached the final of the 2009 series, eventually finishing fourth behind Diversity, Susan Boyle and Julian Smith.

They have continued to pop up on various TV shows and tours over the years since, including Sugar Free Farm and Dress to Impress.

What have they been up to since?

We celebrate 10 years of BGT with some familiar faces | Grand Final | Britain's Got Talent 2016

After the 2009 series, the pair toured around Britain in a campervan, and Lagi even took a year out of school for the road trip. The pair earned around £3,500 per performance.

They have appeared at over 300 events in the UK, and performed at Butlins, Glastonbury, and even for the England cricket team.

They released a book called How To Be A Little Bit Greek, and in 2019, the duo made a surprise appearance on BGT as part of the 4MG magic act.

How old are Stavros Flatley?

Demi and Lagi Demetriou were aged 40 and 12 at the time of their audition, making them 50 and 22 years old in 2019.