How Thelma & Louise star Geena Davis was saved by Susan Sarandon after Bill Murray incident
7 July 2023, 13:50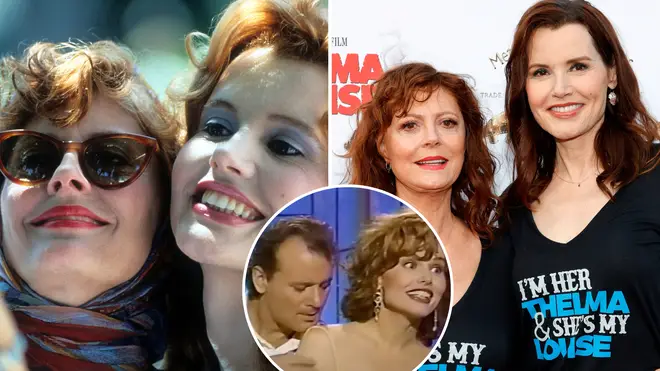 Geena Davis has released her autobiography, and it has got a lot of people talking.
The Beetlejuice and League of Their Own actor has been publicising her new book Dying of Politeness, with one particular passage bringing up an unsettling moment involving a fellow Hollywood star.
In 1990, Geena Davis alleges that she dealt with various unsavoury incidents with Ghostbusters actor Bill Murray, including a TV interview which is unpleasant to watch back.
The book is described as a "touching account of one woman's journey to fight for herself, and ultimately fighting for women all around the globe."
In it, she recounts how it took her decades to fully process how Bill Murray treated her while filming his directorial debut, Quick Change.
Writing in the book, Geena explains how she arrived at his hotel to audition for the film. Murray insisted on using a massage device he called 'The Thumper' on her.
"I said no multiple times, but he wouldn't relent," she wrote. "I realised with a profound sadness that I didn't yet have the ability to withstand this onslaught – or to simply walk out."
After getting the part, during filming, "affable, everybody-loves-him Bill Murray came raging into the trailer, violently banging on the door". He allegedly continued to scream at her on set, which left her "shaking all over".
Later, the pair appeared on The Arsenio Hall Show to promote the film, and Murray continuously stroked at Davis, running his fingers up and down her bare arm, and even pulled down the straps of her dress.
What Geena Davis Says Happened in Audition With Bill Murray
Geena, now 66, wrote about the various times she felt "shame" about encounters like with Murray. "I don't feel like that any more," she told i. "I really, really do recognise that it wasn't my fault."
Just a year later, Geena Davis starred in arguably her best-ever role, in Thelma & Louise opposite Susan Sarandon.
"And everything changed," she said of Susan, who was a woman "who very simply and clearly said what she thought".
Hanging out with Susan "was like a reprogramming for me. Just to observe Susan moving through the world was like learning a new language."
Genna spoke of how director Ridley Scott asked her about taking her T-shirt off during one of the driving scenes. Not able to utter "no", she said it was time for lunch and ran over to tell Susan.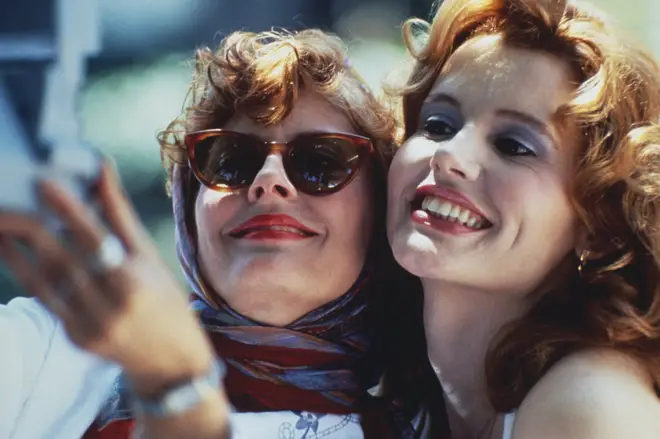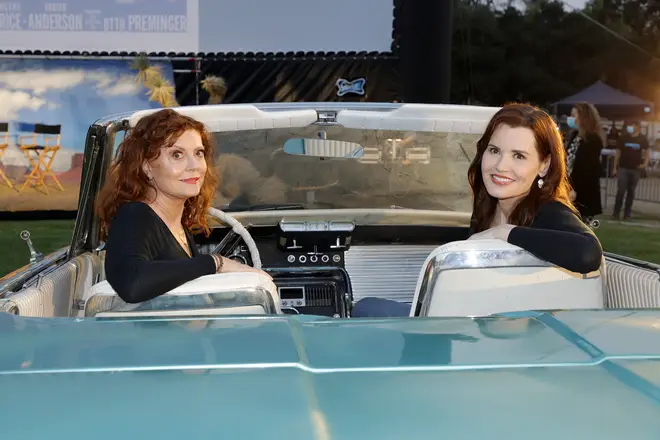 Susan quickly stopped eating, walked up to Scott and told him: "Ridley, Geena's not taking her top off." And the scene was dropped.
From then on, Geena felt that she was able to speak up for herself more when filming projects, and it helped her become one of Hollywood's biggest stars of the early 1990s.
In Thelma & Louise, Genna plays Thelma, a housewife who embarks on a trip with her best friend Louise (Sarandon). After a man tries to rape Thelma in a car park, Louise shoots him dead, and they go on the run.
A lifelong friendship was born between the actors. When reuniting in 2021, Geena told Closer: "It was a magical experience.
"I think my favourite moments were just hanging around with Susan. She said to me once, 'See how fun it is to work with women?' I had to agree."