Why did Harrison Ford and Brad Pitt fall out? Indiana Jones star reveals reason behind pair's feud
5 June 2023, 13:22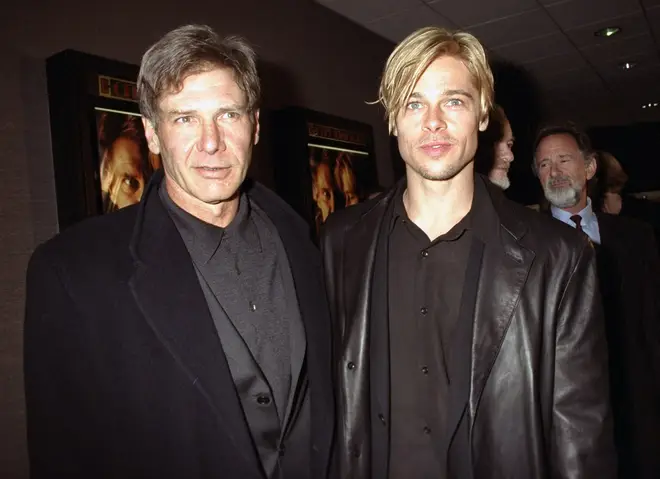 Harrison Ford has finally opened up about the reasons he Brad Pitt butted heads on the set of 'The Devil's Own' in 1997.
Ever since its release in 1997, the movie The Devil's Own has been plagued by rumours its two lead actors clashed on set.
Harrison Ford and Brad Pitt starred in the film, whose storyline pivoted on an IRA terrorist posing as an immigrant in the United States (Pitt) and his nemesis, an Irish-American policeman (Ford).
Brad Pitt started rumours of the feud after he gave an interview slamming the film upon its release.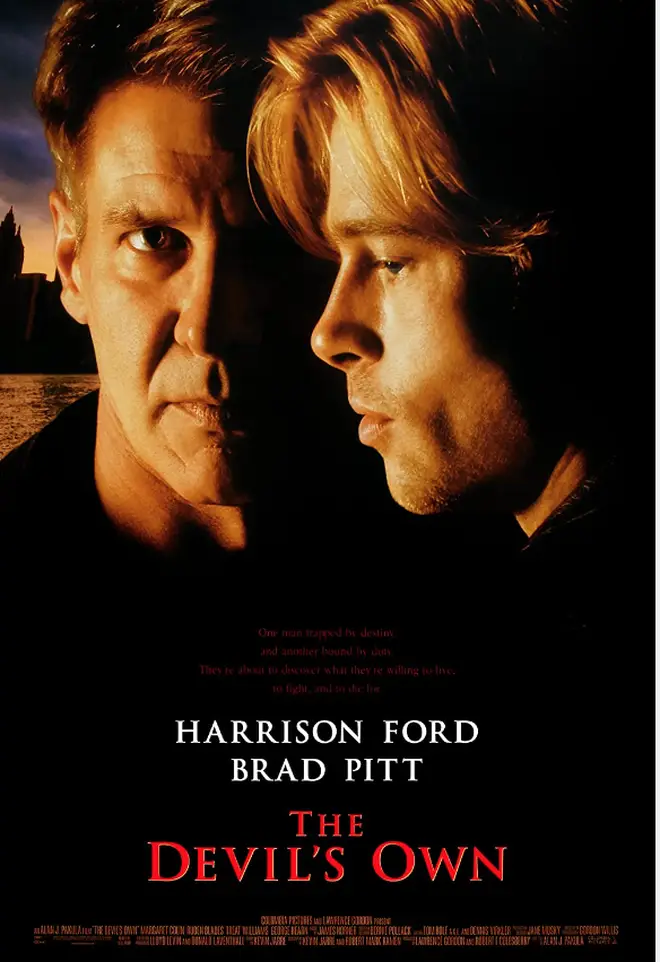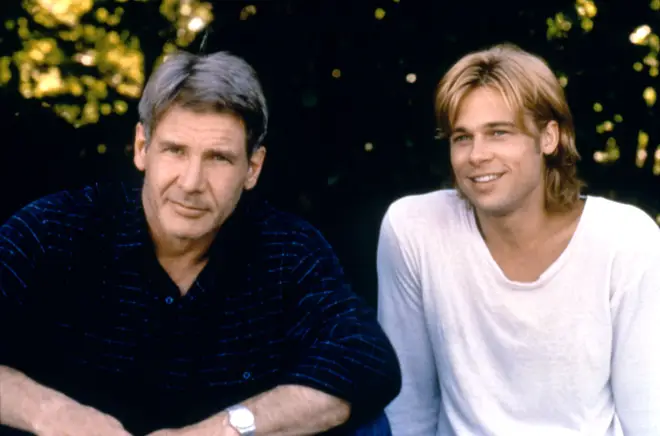 In a 1997 interview with Newsweek, Pitt said it was "the most irresponsible bit of filmmaking – if you can even call it that – that I've ever seen.
"We had no script. Well, we had a great script but it got tossed for various reasons," he added.
However, just a few months later, Pitt seemed to have tempered his opinion on the movie, and gave a calmer insight into The Devil's Own in an interview with Rolling Stone.
"It was the hardest film I've ever been on," said Pitt.
"But as for reports about out-of-control egos and people hiding out in trailers, that just wasn't the case."
Now, 26-years-later, Harrison Ford has finally spoken out and given his own take on what really happened on the set of the movie.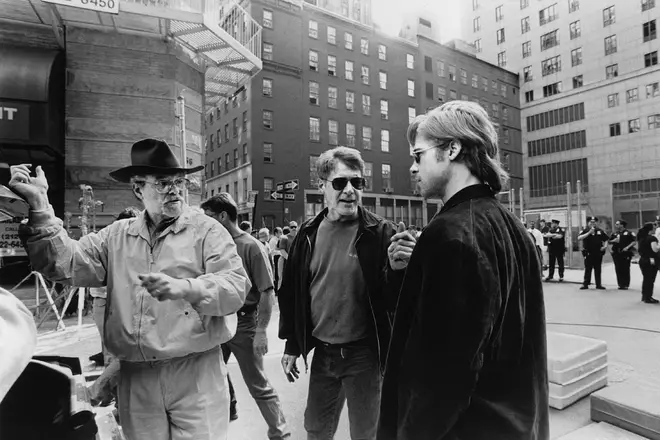 The veteran 80-year-old actor made the revelation during an interview with Esquire, where the interviewer asked him about what really happened with Brad Pitt back in 1997.
"First of all, I admire Brad. I think he's a wonderful actor. He's a really decent guy," Harrison began.
"But we couldn't agree on a director until we came to Alan Pakula, who I had worked with before but Brad had not."
Harrison explained that Pitt had a huge hand in the story and he'd let him take the lead on the script.
"Brad developed the script. Then they offered me the part. I saved my comments about the character and the construction of the thing — I admired Brad,"
"Brad had this complicated character, and I wanted a complication on my side so that it wasn't just a good-and-evil battle," Ford explained. "And that's when I came up with the bad-shooting thing."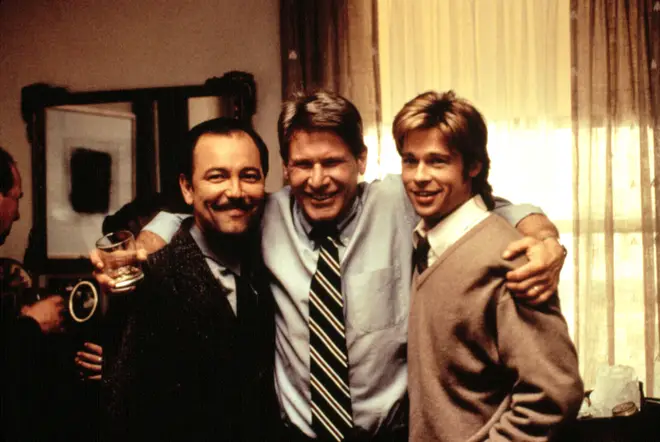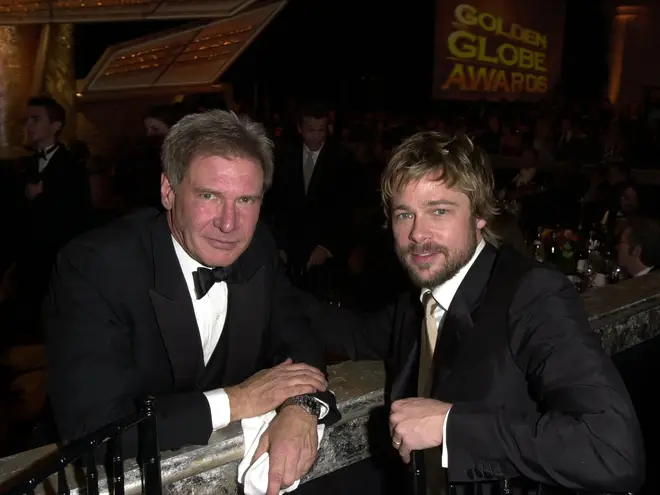 The 'bad-shooting thing; was a scene in which Ford's character sees his police officer partner participate in an illegal shooting, and while he 'worked with a writer' for the scene, he and Brad just couldn't agree on how the story would unfold.
He went on to say: "I worked with a writer, but then all the sudden we're shooting and we didn't have a script that Brad and I agreed on.
"Each of us had different ideas about it. I understand why he wanted to stay with his point of view, and I wanted to stay with my point of view—or I was imposing my point of view, and it's fair to say that that's what Brad felt," Ford shared.
"It was complicated. I like the movie very much. Very much."
The film ended up earning $140 million worldwide and also starred actors Margaret Colin, Treat Williams, Rubén Blades and Natascha McElhone.
THE DEVIL'S OWN [1997] - Official Trailer (HD)
Elsewhere in Harrison Ford's Esquire interview, he revealed Elton John has grilled him about why he hasn't written an autobiography.
"I said, 'I thought about it, but I decided I'm not going to do it, because I didn't want to tell the truth,' " Ford said. "And I saw the disappointment on his face—Elton's a pretty genuine guy, you know. I wanted to mollify him, so I said, 'But I didn't want to lie, either.'"
"So that's the reason I'm not writing a book: because I don't want to tell the truth, and I don't want to lie."