Kate Middleton's school play predicts her whole life (including William's name)
7 March 2018, 11:40 | Updated: 20 March 2018, 17:07
Catherine Middleton in a school play
02:34
Footage of a 13-year-old Kate Middleton in a school play has been unveiled, and it managed to predict her royal future in scarily accurate detail.
Kate appeared on stage in a production at St Andrew's Preparatory School in 1995, and had the audience giggling at her funny lines. We're genuinely surprised she didn't pursue an acting career!
In the play, a fortune teller predicts her character's future, and it sounds somewhat similar.
Watch her scenes in the video above.
A fortune teller tells Kate that she will marry a handsome and rich man: "Soon she will marry a handsome man, a rich gentleman."
Kate replies: "It is all I ever hoped for. Will he fall in love with me?"
"Indeed he will."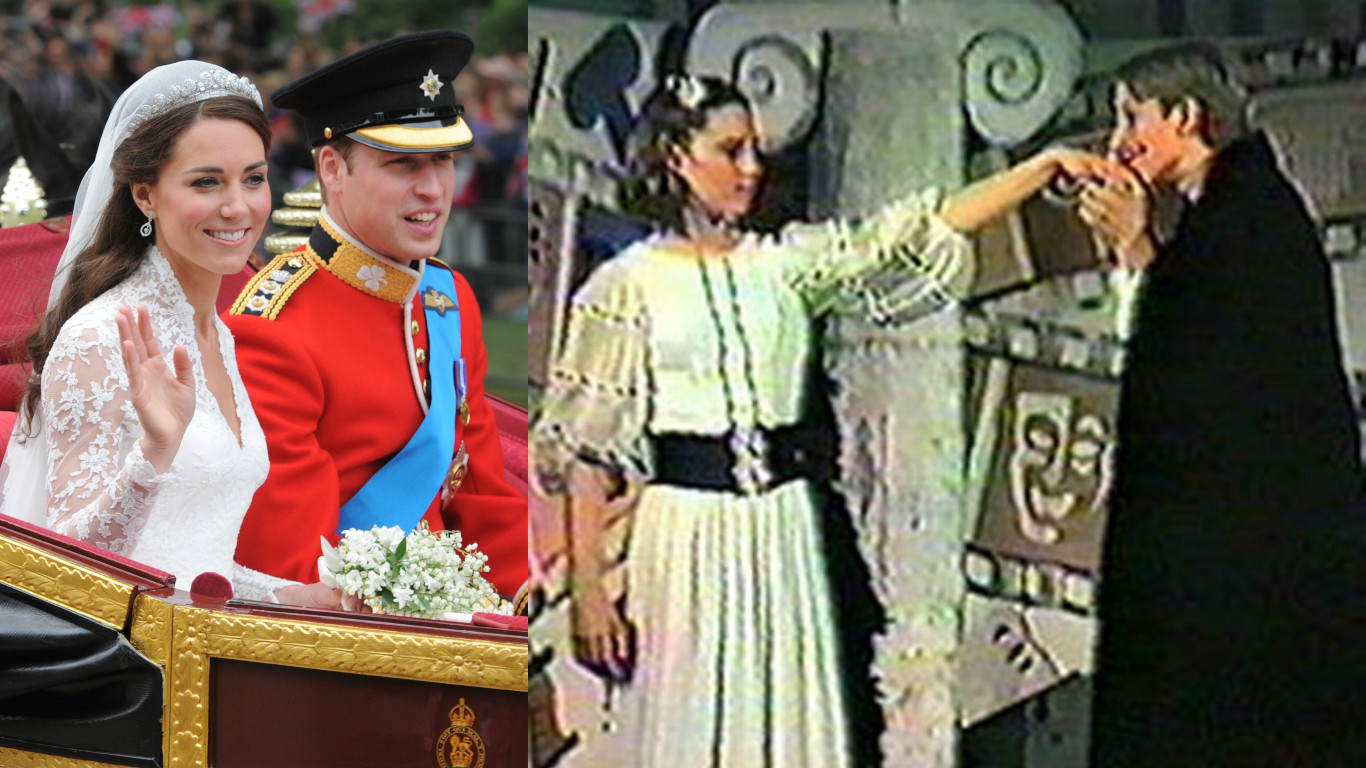 "And marry me?" The teller replies: "And marry you".
A further clips shows the man getting down on one knee and asking her to marry him. Kate replies: "It's been all I've ever longed for.
"Yes oh yes dear William."
Wait, his name is William?!
The clip was first uploaded in 2011, but it recently resurfaced online.
Kate is currently pregnant with her and Prince William's third child, and is due to give birth in April.