Yes, that really was Keith Lemon having a cameo in Rocketman
22 May 2019, 14:49 | Updated: 22 May 2019, 14:51
Rocketman has many reasons to make you smile and clap your hands, but there is one moment that will give you a genuine surprise: Keith Lemon.
The comedian - or rather his real-life self Leigh Francis - makes a surprise cameo in the Elton John musical biopic.
Francis pops up when Elton - played by Taron Egerton - goes on an extravagant shopping spree and splashes out on some typically-Elton platform shoes at a fashion boutique.
The Celebrity Juice star sells Elton his famous shoes, telling him he's made a fine choice.
"I've done a cameo in the Rocketman movie about Elton John," Leigh was quoted as saying by The Sun earlier this year.
"If you blink you'll miss me, but I had a few lines."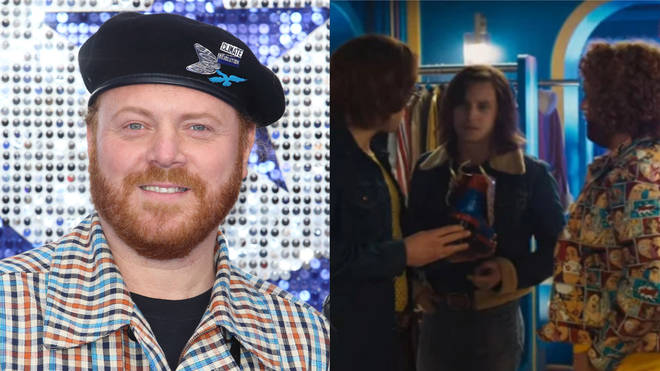 When asked how he got involved, he added: "I've known the director [Dexter Fletcher] for years and he asked me if I wanted to do a cameo, so I said yes.
"I've only got four lines but it was really exciting. I did a scene with Taron Egerton and Jamie Bell."
Rocketman - which arrived at cinemas today (May 22) - follows Elton John's early life and career, and also stars Jamie Bell as Bernie Taupin and Richard Madden as manager John Reid.