Moment Asda worker faints when he meets Prince Charles - video
10 July 2020, 14:52 | Updated: 10 July 2020, 14:54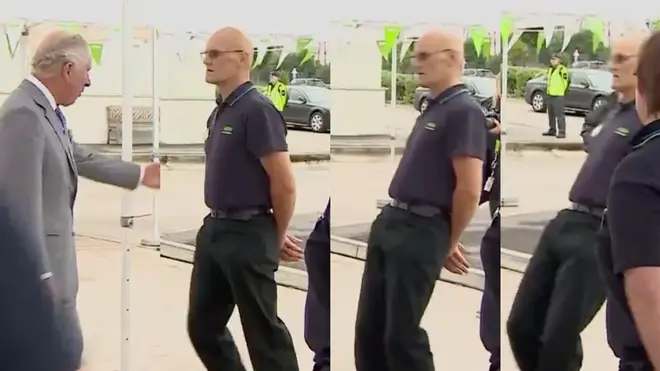 Prince Charles' visit to an Asda distribution centre had a rocky start.
The Prince of Wales and the Duchess of Cornwall were visiting the centre in Bristol yesterday (July 9) when a member of staff fainted in front of him.
The visit was an opportunity for the royals to thank the 700 members of staff who had worked throughout the coronavirus pandemic to keep the local area in produce.
Many workers at the distribution centre had come out of retirement or postponed holidays to help with the increase in demand.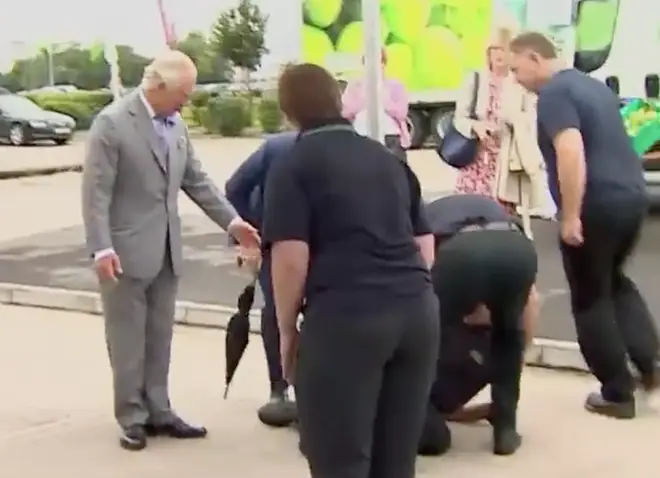 But for one member of staff it all became too much and he fainted upon being introduced to Prince Charles, 71, outside the centre.
In the surprising footage the man can be seen exchanging pleasantries with the royal when he starts swaying unsteadily back and forth on his feet before toppling backwards onto the concrete ground.
Colleagues quickly rushed forwards to attend to the man and put him into the recovery position, as a worried Prince Charles waited to be told he was ok before moving on to speak to another worker.
The man was then helped to his feet, and after being given the all clear by a medical team, can be seen meeting Prince Charles for a second time just a few minutes later.
The meeting took place in a large tent outside the distribution centre where everyone was keeping two metres apart to social distance and stay safe.
General Manager of the distribution centre Chris Tilly, 48, paid tribute to his staff and said work during the pandemic had been "really, really challenging".
"We've had a lot of support from colleagues right across the business working extra hours, extra shifts to keep the shelves filled for customers," said Mr Tilly.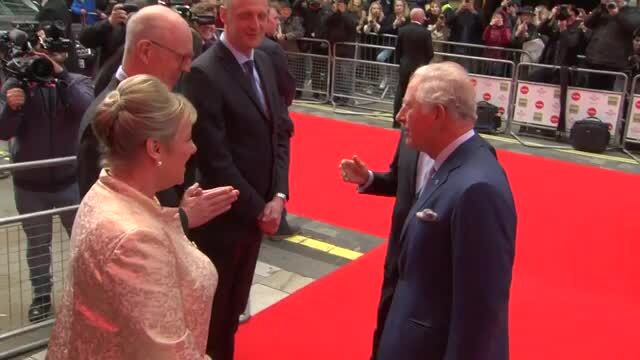 Prince Charles almost shakes hands with guests
"I think it is fantastic that the prince and duchess have taken the time out to come to the distribution centre and meet colleagues.
"Every single colleague that they saw they thanked for what they had done during the last 14 weeks, which I was truly humbled by.
"They were really interested in what the colleagues did within Asda, how long they had worked for us and just wanted to know how they had been doing while working through the pandemic."
Prince Charles was heard telling the staff: "Thank you, thank you very much everybody. You deserve a stiff drink after all this."
A statement from Asda confirmed that the member of staff who fainted is now fine, saying: "The magnitude of the moment was a little much for one of our colleagues, who briefly fainted, but after taking a few minutes to recover himself he returned to continue his tour and reassure everyone he was absolutely fine.
"He handled the event like a pro – and we're grateful to him and all our colleagues for their dedication."