The day Prince Phillip savagely told off neighbour Elton John
10 June 2020, 18:03 | Updated: 14 May 2021, 15:30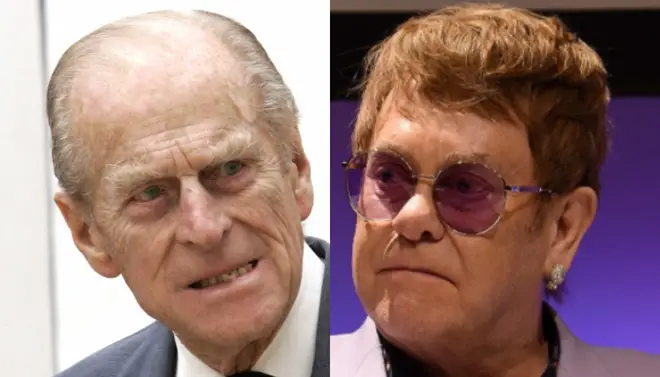 Prince Philip was furious with Elton John about his behaviour near Windsor Castle, the singer recalls.
Sir Elton John may be close friends with some members of the royal family, but the singer failed to impress the Queen's late husband Prince Philip at the pair's first meeting.
The singer, 73, who lives close to the Queen in Windsor, was surprised when introduced to the Prince that the 99-year-old Duke of Edinburgh called Elton John a "bloody fool."
The Rocketman star revealed in his 2019 book Me: Elton John Official Autobiography that the tension all began with the singer's love for football club Watford FC.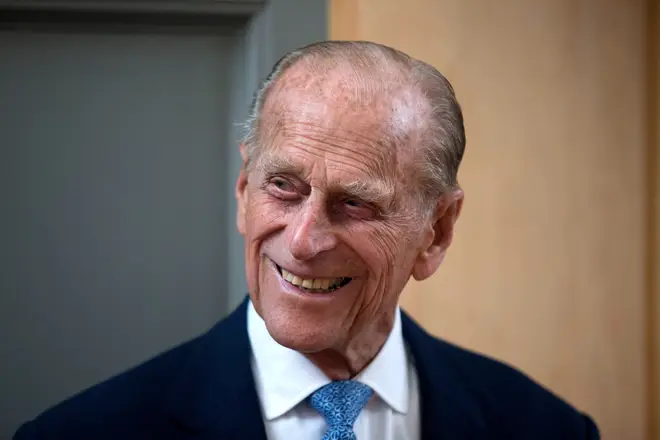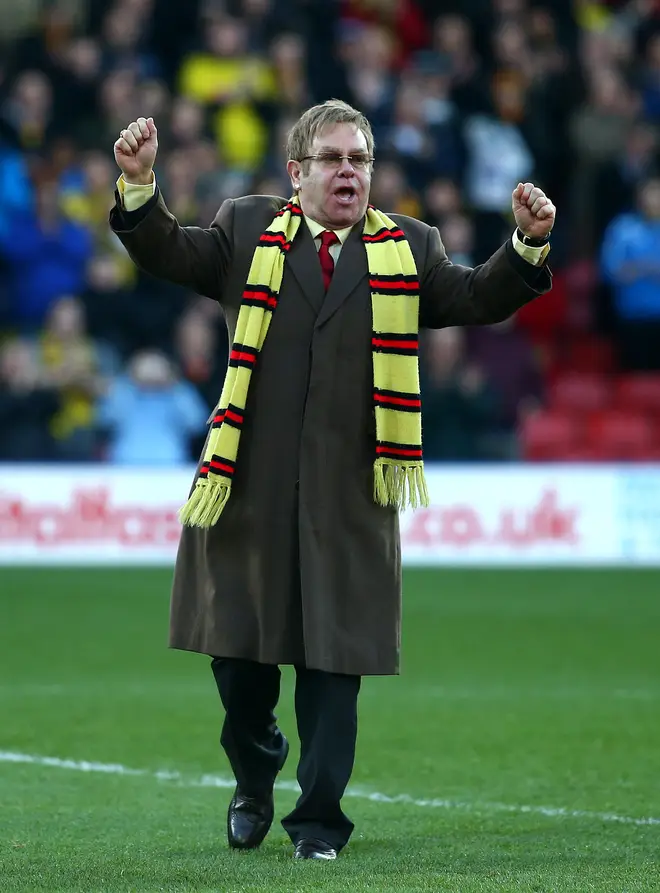 The singer, who became owner of the club in 1976, would throw parties for players and staff at his Old Windsor home and even painted his car the colours of the Watford FC team.
"I bought an Aston Martin, had it painted in Watford's colours — yellow, with a red and black stripe down the middle — and drove to away games in it; I called it the Chairman's Car," Sir Elton recalls in the book.
"I didn't realise how much attention it had attracted until I was introduced to Prince Philip.
"'You live near Windsor Castle, don't you?' Philip asked.
"'Have you seen the bloody idiot who drives around that area in his ghastly car?' the Prince continued: 'It's bright yellow with a ridiculous stripe on it. Do you know him?'"
The singer replied: "Yes, Your Highness. It's actually me."
"He didn't appear particularly taken aback by this news at all," says Elton.
"In fact, he seemed quite pleased to have found the idiot in question, so that he could give him the benefit of his advice.
"'What the hell are you thinking? Ridiculous. Makes you look like a bloody fool. Get rid of it,'" the Duke Of Edinburgh told a bemused Elton.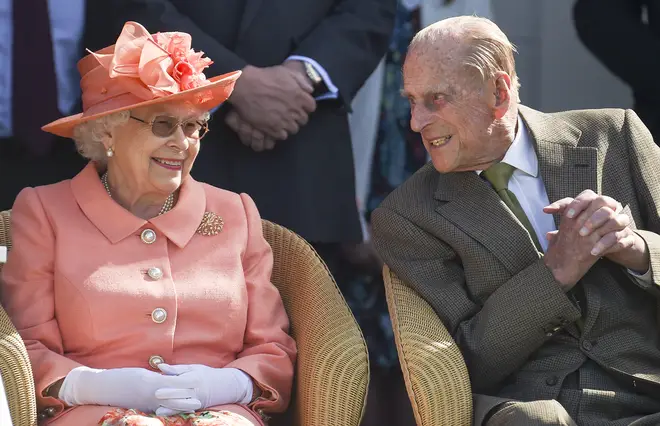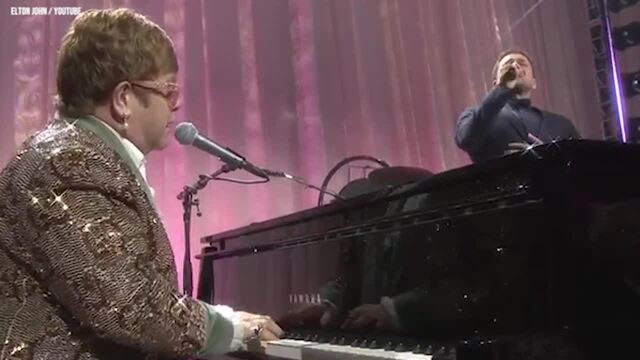 Taron Egerton and Elton John perform 'Tiny Dancer' together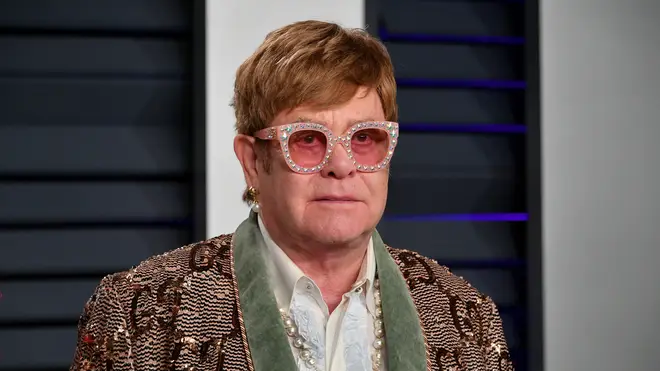 The story is just one of the many insights Elton John has revealed about the royal family in his autobiography.
The singer was a close confidante of Princess Diana and is very close to Prince Harry and wife Meghan, performing at their wedding reception in 2018 and inviting them to stay at his villa in France.
Elsewhere in tell-all book, Sir Elton claimed to have seen the Queen playfully slap her nephew Princess Margaret's son, Viscount Linley.
Sir Elton wrote: "I know the Queen's public image isn't exactly one of wild frivolity, but… in private, she could be hilarious.
"I saw her approach Viscount Linley and ask him to look in on his sister, who'd been taken ill and had retired to her room.
"'When he repeatedly tried to fob her off, the Queen lightly slapped him across the face, saying, 'Don't' – SLAP – 'argue' – SLAP – 'with' – SLAP – 'me' – SLAP – 'I' – SLAP – 'am' – SLAP – 'THE QUEEN!'"
According to the 'Candle In The Wind' singer, the Viscount went on to complete the Queen's demands.
Sir Elton continued: "As he left, she saw me staring at her, gave me a wink and walked off."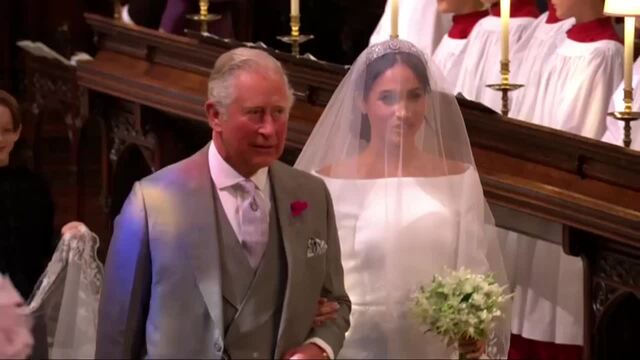 Meghan walks down the aisle with Prince Charles
The singer has also previously revealed he saw Richard Gere and Sylvester Stallone fight over Princess Diana at a dinner party.
Sir Elton claimed he and George Michael were both witness to the strange turn of events.
"The most peculiar scene developed. Straight away, Richard Gere and Diana seemed very taken with each other," he recalls.
"Eventually, dinner was served. We moved into the dining room and seated ourselves at the table. Or at least, most of us did. There was no sign of Richard Gere, or indeed Sylvester Stallone.
"I asked David to go and find them. He came back with both of them, but he was wearing a fairly ashen expression.'Elton,' he mumbled. 'We have . . . a situation."
"It transpired that he'd discovered Sylvester Stallone and Richard Gere in the corridor, squaring up to each other, apparently about to settle their differences over Diana by having a fist-fight."