Phillip Schofield reveals how ITV bosses made him dye his hair in first TV job
7 September 2018, 15:11 | Updated: 7 September 2018, 15:13
Silver fox Phillip Schofield reveals all to Kem Cetinay about ITV bosses wanting him to dye his hair.
Schofield was the most recent guest on Kem Cetinay's YouTube series Kem Cuts.
As the Love Island celeb cuts Phillip's hair he asked: "Do you dye your hair?". Schofield nods and teases: "It's not my natural colour".
Known for his trademark silver hair, Schofield has been grey since he was 16.
He follows in his mother's footsteps who also turned grey at 16. By age 19, Schofield was regularly dying his hair.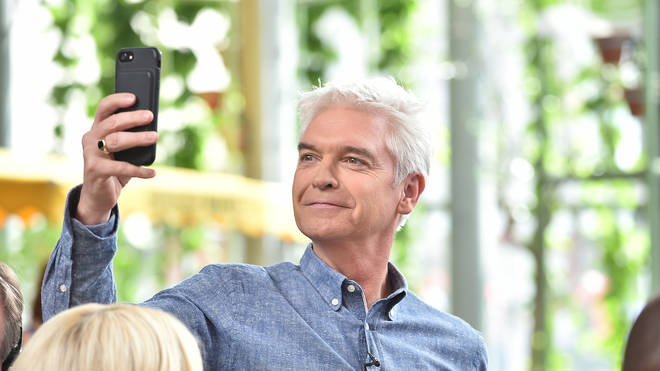 When he landed his first TV job with ITV he decided it was time to embrace his grey hair and let it grow out, much to the bosses' displeasure.
Phil told The Sun that his office received a phone call from the Head of ITV saying: "Can you please tell him to put it back? We didn't hire a grey guy."
In Kem's barber chair Phil also spills the beans on his experimental hair phase and confesses that he had 'electric blue' hair when he lived in New Zealand, and also had a red streak across the front of his hair.