Strictly Come Dancing: Danny John-Jules 'is no bully', says partner Amy Dowden
10 November 2018, 17:40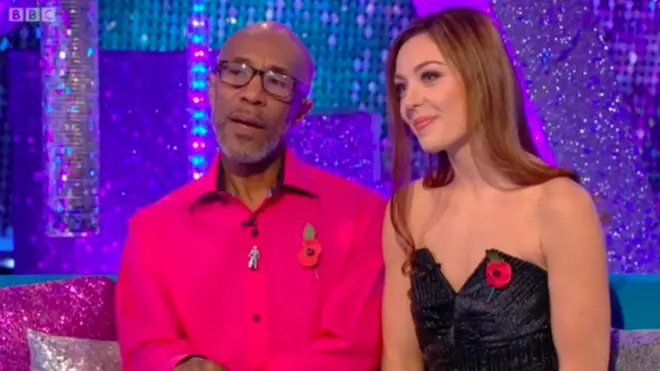 Reports earlier this week claimed that Amy had been left in tears after a fallout with the actor.
Strictly Come Dancing professional dancer Amy Dowden has dismissed claims that she has been 'bullied' by her dance partner Danny John-Jules.
Reports alleged that Amy had been left in tears after a spat while rehearsing for the BBC contest on Wednesday (November 7).
However, the pair appeared on It Takes Two on Friday, in which Amy said that while they had a tense session, she had never felt "threatened' by the Red Dwarf actor.
"Things did get a little bit intense the other day in rehearsals," she admitted. "Do you know what? We took a half-hour break and then got straight to it. I never felt bullied or threatened by Danny.
"I really want to get this man to Blackpool and then to the finals."
Danny John-Jules & Amy Dowden Jive to 'Flip, Flop and Fly' by Ellis Hall
Danny didn't address the bullying claims directly, but added: "The only reason I'm here this far is because of Amy. I would never bite the hand that feeds me. I am more than happy.
"It's probably the best dancing we've done, the last couple days, since I've been on the show. I'm just happy to go along. She's the boss. She wears the pants. Why would I argue with a Welsh woman?"
The pair will appear on tonight's show, dancing the samba to 'Feels Like Home'.