Strictly Come Dancing 2021: Judi Love's age, partner, children, career and more facts revealed
4 September 2021, 16:53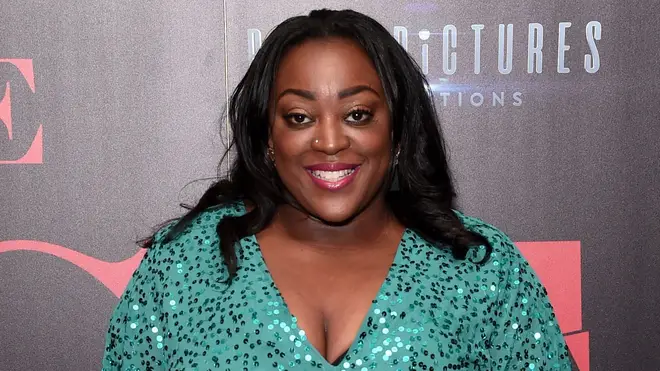 Strictly Come Dancing is returning to our screens later this year and there's a new line-up of all-star contestants. So, who is Judi Love?
Strictly Come Dancing is making its way back to Saturday nights for its 19th season and is expected to air in autumn 2021.
Judi Love has been confirmed as a contestant for this year's dance show. Here's everything you need to know about the comedian and TV presenter.
Who is Judi Love?

Judi Love is a well known comedian, she does stand-up and also produces online comedy sketches. Judi is also a well-known TV presenter and is best known for her work as a panellist on daytime talk show Loose Women.

Judi said that being part of Strictly Come Dancing 2021 is something that she "could have only dreamed of doing".

"I think I am still in shock that I will be part of this amazing show. I've watched it for many years and admired the phenomenal abilities of these dancers and celebrities that have taken part and dedicated themselves to learning a new craft," Judi said to the show.

"I'm truly looking forward to pushing myself in something that I could have only dreamed of doing and now it's actually coming true!! I can't lie I'm soooo nervous but excited at the same time!!"

How old is Judi Love?

Judi Love was born on June 4 1980 and turned 41-years-old in 2021.

Judi is originally from Hackney in East London.

Is Judi Love in a relationship and does she have children?

Judi Love is thought to be single and confirmed it earlier this year in an interview with OK! Magazine. Judi revealed that she is "definitely dating" and said that she is also "loving" herself and where she is in life.

"I'm definitely dating! Which is a good thing. I'm just loving myself and where I am. I know now what I need and what I want. It's a nice feeling when you can meet someone and get on with them," Judi explained.

"It's important as a single parent for your children to see that you need to be loved and cared for too, because you're always caring for them."

Judi has two children, her daughter just turned 16 and she also has a son.