Strictly Come Dancing 2021: Matilda 'Tilly' Ramsay age, partner, career and more facts revealed
9 September 2021, 10:16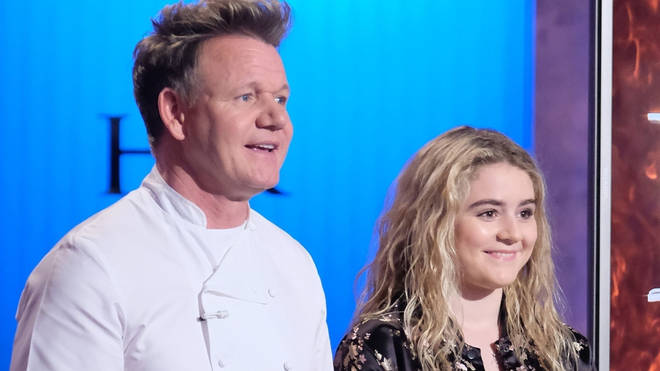 Strictly Come Dancing is returning to our screens later this year and there's a new line-up of all-star contestants. So, who is Matilda 'Tilly' Ramsay?
Strictly Come Dancing is making its way back to Saturday nights for its 19th season and is expected to air in autumn 2021.
Tilly Ramsay has been confirmed as a contestant for this year's dance show. Here's everything you need to know about the young chef and TV presenter.
Who is Tilly Ramsay?

Tilly is best known for being one of the children of TV chef Gordon Ramsay. Tilly has followed in her dad's footsteps and is also a chef and TV personality. Tilly is also a social media influencer and regularly makes content with Gordon.

Speaking to Strictly Come Dancing, Tilly mentioned that the dance show will be her "biggest adventure" yet and will put her "heart and soul" into learning the routines each week.

"I'm so excited and grateful to be joining the Strictly family! I'm always up for fun new challenges and this will be my biggest adventure yet," Tilly explained.

"I'm going to put my heart and soul into this and can't wait to get my dancing shoes on and show my Dad how it's really done! Bring on the glitz, glamour and sequins!"

How old is Tilly Ramsay?

Tilly was born on November 8, 2001. She will turn 20-years-old in the coming months and is originally from London.

Is Tilly Ramsay dating or in a relationship?

Tilly's current relationship status is unknown but it seems that she could be single.
In 2019, Tilly was linked to Luciano D'Acampo, he is the son of TV chef Gino D'Acampo.

Read more: Strictly Come Dancing: Anton du Beke quits as dancer after 17 years to become a judge

Gordon previously mentioned that the pair were good friends during a TV interview. Elsewhere, Gino confirmed that Luciano and Tilly were dating. The young romance remains a mystery as Tilly and Luciano have never confirmed if they dated.

Tilly was previously linked to Seth Mack as she posted a photo with him on Instagram but the post has since been removed.