Strictly Come Dancing 2021: Sara Davies' age, partner, children, career and more facts revealed
7 September 2021, 10:50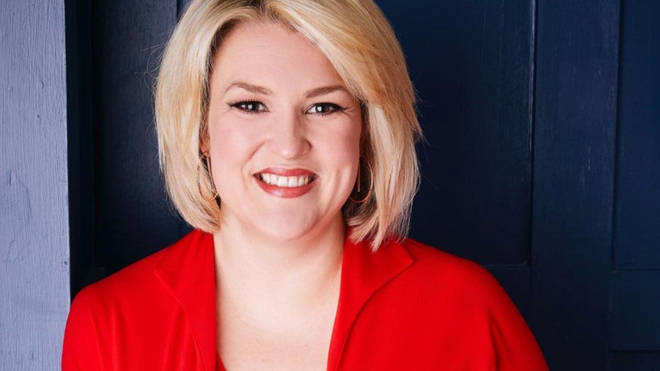 Strictly Come Dancing is returning to our screens later this year and there's a new line-up of all-star contestants. So, who is Sara Davies MBE?
Strictly Come Dancing is making its way back to Saturday nights for its 19th season and is expected to air in autumn 2021.
Sara Davies MBE has been confirmed as a contestant for this year's dance show. Here's everything you need to know about the entrepreneur and media personality.
Who is Sara Davies?

Sara Davies is best known for her role on Dragons' Den - she has been a panelist on the business show since 2019. When Sara joined the show, she was the youngest ever dragon on the panel.

Sara is a businesswoman and she started her business named Crafter's Companion when she was a student. The business now employs over 200 people around the world. Sara has received over 30 business awards and was awarded an MBE in 2016.

Speaking to Strictly Come Dancing, Sara explained that she was "excited" to be joining the dance show.

"My Mam and Dad are going to be so excited. I'm really nervous because so far the producers keep asking me if I can dance. Truth be told – I haven't got a clue! I've not danced since I did ballet lessons when I was little," Sara explained.

"The business world has taught me that tenacity, drive and determination deliver results, I hope that I can bring that to the dancefloor. And I'm excited to see the impact of all those hours of training on my mum tum!"

How old is Sara Davies?

Sara Davies was born on April 23, 1984, and celebrated her 37th birthday in 2021.

Sara is originally from County Durham in England.

Is Sara Davies married and does she have children?

Sara Davies is married to Simon Davies, the couple tied the knot in 2007 and have two children together. Recently, Sara confirmed on social media that she works alongside her husband in her business.

In the post, Sara shared a sweet picture with her husband and accompanied it with a caption about how they maintain a good work-life balance.

The caption reads: "A fun fact that some of you might not know: Me and my husband Simon work together at @crafterscompuk (but don't ask us which one is the boss! You'll get a different answer depending on who you ask!)

"We call him the master organiser and I'm the ideas person – organization is NOT my strong suit. We have hectic day-to-day lives, so we try not to get in each other's pockets, but we always make sure we have time for each other outside of work too.

"Sometimes on an evening, we have to schedule a mini 'business' meeting where we'll go through our diaries for work and home life - what the kids have got coming up (how we're going to juggle it all!) and anything important that we need to tell each other!"