Cat Stevens/Yusuf facts: Folk singer's name change, career, family, and more revealed
16 June 2023, 14:46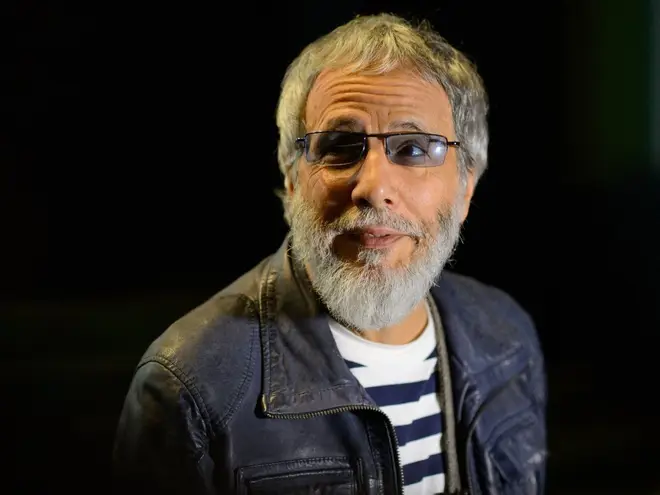 Cat Stevens is one of the most influential singer-songwriters of the 20th century.
A pop star and teen idol-turned-spiritual songwriter, Cat Stevens' musical career has spanned over sixty years through seven different decades.
Mixing folk, pop, rock, and Islamic influences, Stevens' inquisitive and gentle style of songwriting has seen him garner numerous awards and nominations.
First reaching the top ten of the UK charts in 1967 with his debut album, Matthew and Son, he went on to find greater success in the US with follow-up albums Tea for the Tillerman, Teaser and the Firecat, and Catch Bull at Four.
Stevens has released seventeen studio albums in total under various names, and has had four top 10 single hits both in the UK and the US.
His song 'First Cut is the Deepest' has been covered various times by the likes of Rod Stewart, PP Arnold, and Sheryl Crow, winning him prestigious ASCAP Awards in 2005 and 2006.
In 2014 his influential songbook was recognised by the Rock and Roll Hall of Fame which inducted him that year.
Throughout his life and career, Cat Stevens has been an advocate for peace and has won a number of humanitarian awards including two honorary doctorates.
How old is Cat Stevens and where was he born?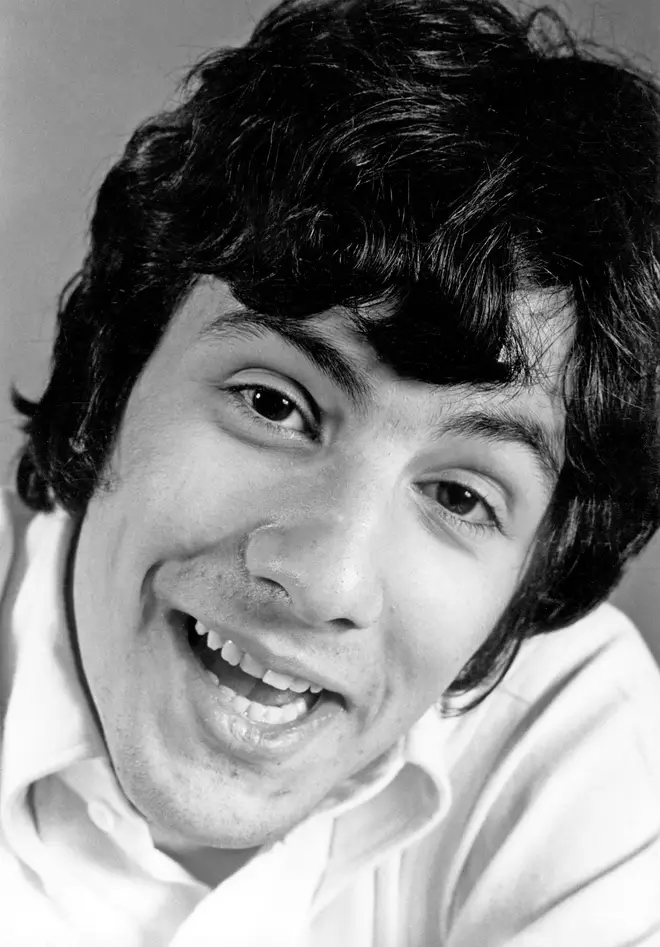 Steven Demetre Georgiou (aka Cat Stevens) was born on July 21, 1948. He turns 75 years old in 2023.
Stevens was the youngest child of his Cypriot father Stavros Georgiou and his Swedish mother Ingrid Wickman, and had two siblings - an older brother and sister - as well as a half-brother from his father's previous marriage.
He was born and grew up in the Marylebone area of London, but moved to Sweden with his mother for a short period of his childhood before returning.
How did Cat Stevens get his start in music?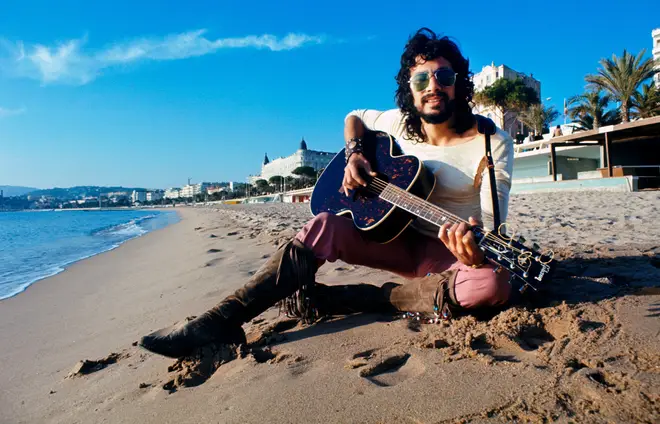 Cat Stevens' family ran and lived above the Moulin Rouge restaurant in the Soho theatre district of London, and despite his parents divorcing when he was eight, they continued running the restaurant together.
All family members worked in the restaurant, as did Stevens for a brief period until he pursued a career in music under the name 'Steve Adams' after being inspired by The Beatles, Bob Dylan, The Kinks, and blues artists like Nina Simone and Muddy Waters.
After plying his trade in the local pubs and cafes, he signed a publishing deal in 1965 where he recorded a demo of future hit 'First Cut is the Deepest'.
Thinking that nobody would pick up a record with the name Steven Demetre Georgiou, he changed his stage name to Cat Stevens.
He was eventually signed a year later in 1966, which caused tensions between the singer and his father who wanted him to help run the restaurant, a situation which later inspired his classic song 'Father and Son'.
Why did Cat Stevens change his name to Yusuf Islam?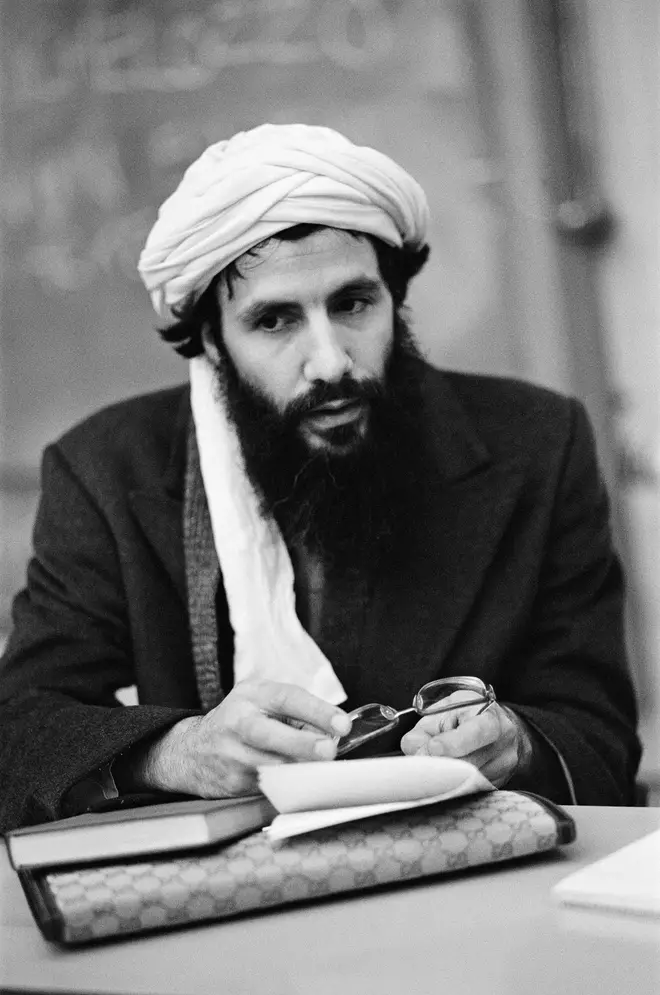 At the height of his popularity in 1976, Cat Stevens nearly drowned off the coast of Malibu, California, and claimed he screamed: "Oh, God! If you save me I will work for you."
After being carried back to shore by the waves, brushing shoulders with death inspired him to seek a greater sense of spirituality.
His brother brought him back a copy of the Qur'an as a birthday gift having visited Jerusalem, and it encouraged him to delve deeper into the Muslim faith.
Stevens said in a 2020 interview: "I would never have picked up the Qur'an myself as a free spirit; I was more aligned to my father's Greek Orthodox beliefs."
Safe to say it completely changed his life: in 1977, Cat Stevens formally converted to Islam and officially changed his name to Yusuf Islam the following year.
Though his faith allowed him to continue as a musician, he admitted that the trappings of fame were "becoming a chore, and not an inspiration anymore", so he auctioned his guitars for charity and dedicated himself to Islam.
What are Cat Stevens' biggest songs?
Yusuf / Cat Stevens - Father & Son
- 'Father and Son'
- 'First Cut is the Deepest'
- 'Wild World'
- 'Morning Has Broken'
- 'Tea for the Tillerman'
- 'Moonshadow'
- 'Peace Train'
- 'Lady D'Arbanville'
- 'Matthew and Son'
- 'I'm Gonna Get Me a Gun'
Is Cat Stevens married and does he have children?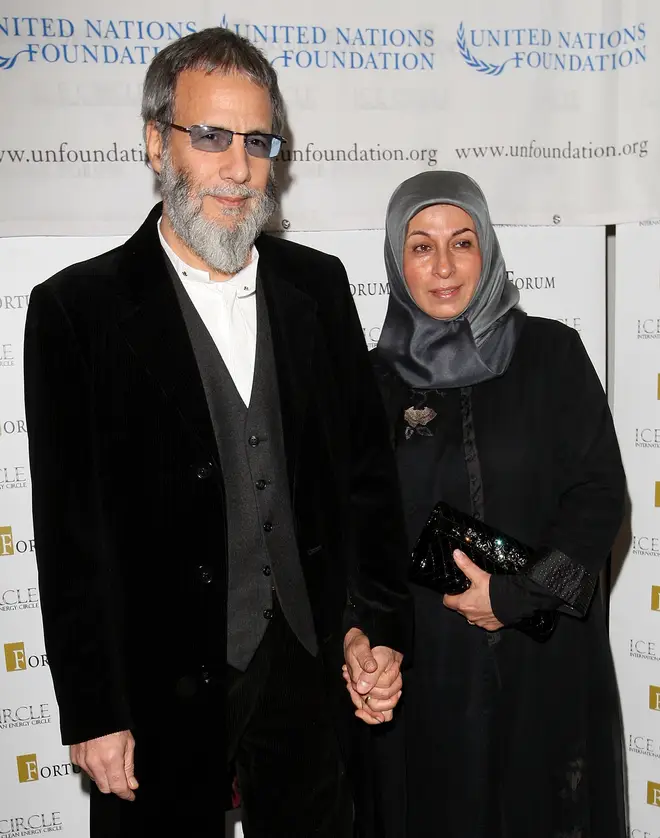 Cat Stevens was briefly engaged to Louise Wightman, but after converting to Islam he married Fauzia Mubarak Ali in 1979 at Regent's Park Mosque in London.
The couple have one son and four daughters, and a total of nine grandchildren.
What is Cat Stevens' net worth?
CAT STEVENS - Wild World 1971
Cat Stevens' estimated net worth is $10 million.
Is there anything else we should know about Cat Stevens?
The First Cut Is The Deepest
Cat Stevens came to his stage name 'Cat Stevens' partly because his girlfriend at the time said he had eyes like a cat.
He revealed to Mojo magazine in that "My girlfriend at that time, Christine, said to me one day, 'You look so much like a cat.' That kind of stuck. So, yeah, it just stuck and then I just kept my first name, Steven and tagged Cat on to it."
He was also a budding artist before his career as a musician kicked off, and he drew the album artwork for Mona Bone Jakon, Tea For The Tillerman, and Teaser And The Firecat.
There was a period throughout the 1980s when Cat Stevens (then Yusuf Islam) alienated his long-term fanbase by supporting the call for author Salman Rushdie's execution in light of his 1988 novel The Satanic Verses, but later rebuilt his public image.