Smooth Sessions: Watch Gary Barlow's exclusive free virtual gig now!
21 December 2020, 10:51 | Updated: 11 January 2021, 12:13
Smooth Sessions with Gary Barlow
2020 has made us all realise just how important music is and while we can't go out and see it live…. Smooth will bring it to you.
We've lined up a very special Smooth Session with one of the UK's greatest singer-songwriters….a Christmas pressie that everyone needs right now.
After selling 50 million records around the world, Gary Barlow will be performing an exclusive intimate live show just for you, from London's iconic Palladium.
Watch the full gig in the video above.
Jenni Falconer chats to Gary about his new album Music Played By Humans, how he got through lockdown with his Crooner Sessions, where he gets his inspiration, and what he's looking forward to in 2021.
This is a Christmas treat and everyone's invited… to our Smooth Session with Gary Barlow.
You can also watch the Smooth Session with Gary Barlow as a free live stream on Smooth's Facebook and YouTube pages.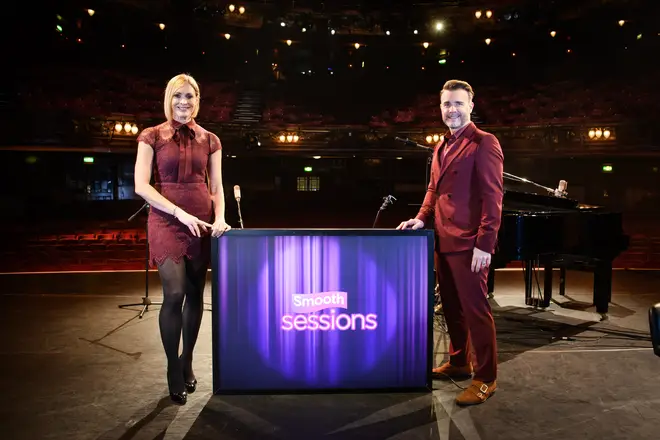 Gary Barlow Smooth Sessions: Elita
Gary released his brand new album Music Played by Humans earlier this month, featuring the fantastic ballad 'This Is My Time', the festive 'Incredible' and the infectious 'Elita' featuring Michael Bublé.
It is his first album since 2013's Since I Saw You Last and features Gary recording with live musicians. He will tour the album across the UK in 2021.
Speaking to Jenni, Gary said he was "lucky" that his new album was recorded just before lockdown occurred in 2020.
"Basically I'd finished the Take That tour last year," he said. "We were doing our 30-year lap of honour and I finished the tour and I thought I wanna go straight into an album.
Gary Barlow Smooth Sessions: This Is My Time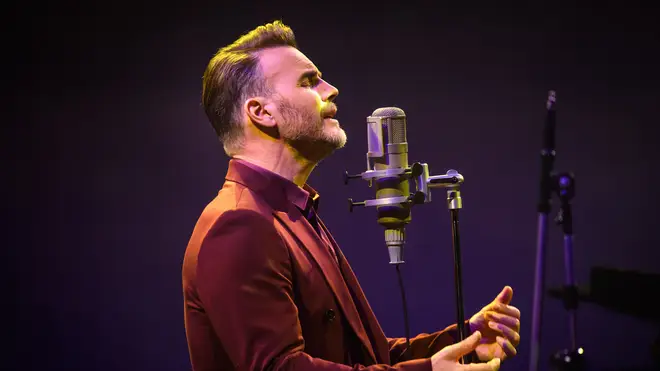 "The band wanted a bit of time off and so I thought, you know what, one of the things I've never done? I've recorded with many musicians in the past, but never a full orchestra for a whole record and so I had this idea and I thought, rather than wait, I'm just gonna do it.
"And I got in the studio, I wrote it and I recorded it and, like you say, lucky for us. I mean, literally two weeks before that lockdown we did our last session, which I think was with about 60 players.
"You just can't make records like that at the moment. So, it's almost like looking back now on a fond memory, of a time that we're just not living in right now."
Looking ahead to the future, Gary was optimisitic about what's to come following a challenging year: "I think the music industry's fine.
Gary Barlow Smooth Sessions: A Million Love Songs
"I think basically people have been ingesting music like never before. I think that's great. The live industry is a whole different thing and it will recover.
"I've got lots of friends who were in the middle of tours when the whole lockdown [happene], things they had to cancel. Lots of people who've moved tours, I've moved mine once already.
Gary Barlow Smooth Sessions: Back for Good
"I think the one main thing is we have to stay positive and I would say this to anyone who's desperate to get back on stage, is that, yes, this is a terrible time.
"We're not allowed in these places but when people have the confidence to go back into these venues, when it's safe to do so, get ready, they're gonna be the best gigs we've ever done. They're gonna be the best gigs you've ever seen. I'm just excited for what comes next."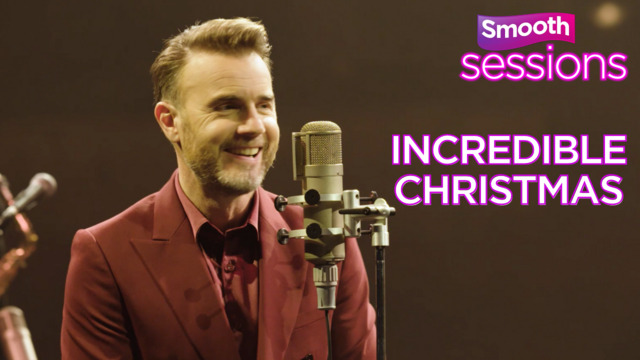 Gary Barlow Smooth Sessions: Incredible Christmas