The Spice Girls HAVE confirmed a reunion
2 February 2018, 17:44 | Updated: 2 February 2018, 23:31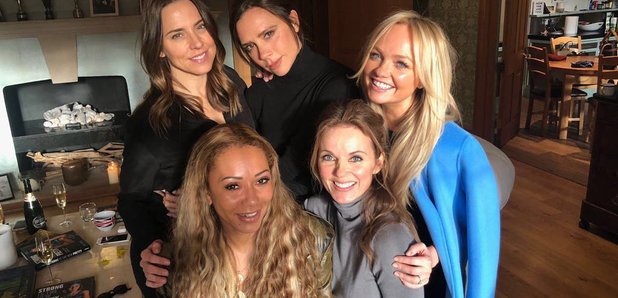 After much speculation, The Spice Girls will be reforming in some way in the near future.
First there were pictures of the girls attending a secret meeting, which sent the internet into a nostalgia-fuelled girl power meltdown.

But later on this afternoon, both Geri Horner (née Halliwell) and Victoria Beckham posted an adorable picture of the five girls all together, claming that '#girlpower is alive and well':
Later in the day, the group released a statement confirming plans for some kind of project.
"We are always overwhelmed at how much interest there is across the whole world for The Spice Girls."
"The time now feels right to explore some incredible new opportunities together."
All five members - Victoria Beckham, Emma Bunton, Geri Horner, Mel Brown and Melanie Chisholm - met at Geri's Hertfordshire home along with their former manager Simon Fuller.
The group added: "We have enjoyed a wonderful afternoon catching up and reminiscing about the amazing times we have spent together.
"We all agree that there are many exciting possibilities that will once again embrace the original essence of The Spice Girls, while reinforcing our message of female empowerment for future generations."
Recent years have seen occasional attempts at a full blown reunion (including a memorable performance at the 2012 opening of the London Olympic Games), but this appears to be an altogether more amicable scene: what projects would you like to see the girls work on if they were to reunite? A new album, perhaps? A sequel to Spice World: The Movie?