Lulu facts: Singer's age, children, husbands and career revealed
23 December 2021, 09:46 | Updated: 19 January 2022, 16:46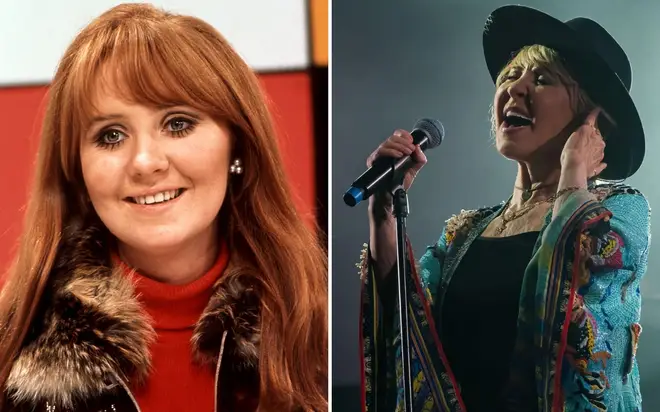 Lulu is one of the most well-known Scottish singers thanks to her iconic hits including the 1964 hit cover of The Isley Brothers' song 'Shout'.
Lulu's career began in 1964 after signing with Decca Records. Her cover of 'Shout' went to number seven in the official UK charts and she continued releasing records.
Lulu has retained a successful media presence ever since and regularly appears on TV. Here's everything you need to know about Lulu's career and personal life.
Who is Lulu?

Lulu on her love for Lewis Capaldi

After her success with 'Shout', Lulu went on to win the joint first place title on the Eurovision Song Contest in 1969 with the track 'Boom Bang-A-Bang'. She represented the UK and shared the win with France, Netherlands and Spain.

Away from music, Lulu began to establish her media presence and had regular opportunities in radio and television.

In 1993, Lulu appeared on Take That's iconic track 'Relight My Fire' which gave Lulu her first and only number one on the official UK music chart.

Lulu was awarded an OBE in 2000 by the Queen for her services to music and it was upgraded to a CBE in 2021.

Most recently, Lulu has appeared on various entertainment shows including Let It Shine and RuPaul's Drag Race UK.

How old is Lulu and what is her real name?

Lulu was born on November 3, 1948 in Lennoxtown near Glasgow in Scotland. She celebrated her 73rd birthday in 2021.

Her full birth name is Marie McDonald McLaughlin Lawrie.

Did Lulu ever get married?

Lulu facts: Singer's age, children, husbands and career revealed.

Picture: Alamy

Lulu has been married and divorced twice including to one of the Bee Gees brothers. Her first marriage was to Maurice Gibb in 1969. The couple were together for around four years and they got divorced in 1973.

In the late 1970s, Lulu got wed for a second time to celebrity hairstylist John Frieda; they were together for over a decade and had one child. After around 13 years of marriage, Lulu and John called it quits and got divorced in 1991.

How many children does Lulu have?

Lulu and son Jordan in 2021. Picture: Getty

Lulu has one son named Jordan Frieda who was born on June 17, 1977. Jordan is 44-years-old and is from Lulu's second marriage to John.

While Jordan appears to keep his life private - he previously worked as an actor for several years. He even appeared in the 2002 TV Movie Prince William and played the leading royal role.