U2 pay tribute to Sinead O'Connor at Las Vegas show with tender 'Nothing Compares 2 U' cover
4 October 2023, 13:44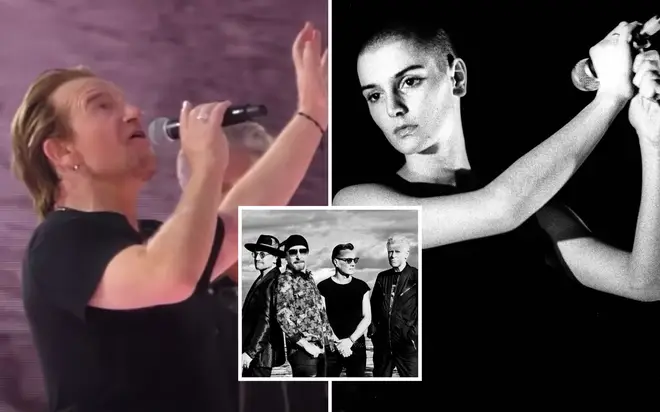 She was an outspoken talent that the pop world hadn't quite experienced.
When Sinead O'Connor dominated pop charts around the world in 1990 with the release of 'Nothing Compares 2 U', she became an instant global icon.
Shaved head, angelic voice, and a heartbreakingly vulnerable pair of eyes to match, there was no wonder the Irish singer made headlines.
But it wasn't just her unique appearance that got people talking - her necessity to speak her truth often left her in hot water.
Of course, there's the infamous SNL incident where she tore up the picture of the Pope, and she'd never hold her tongue when it came to the dodgy behaviour of her peers in the industry either.
In 2018, Sinead teased about striving to out-live Bono so he wouldn't get the chance to deliver a eulogy at her funeral.
Evidently, Bono was in on the joke, as the U2 icon was clearly distraught after the passing of Sinead on July 26, 2023.
Not only did he pay tribute on his social media, but he was one of the more prominent mourners at her funeral in Ireland.
Still affected by her tragic loss, Bono has now paid tribute to Sinead with a touching rendition of 'Nothing Compares 2 U' at one of U2's recent concerts.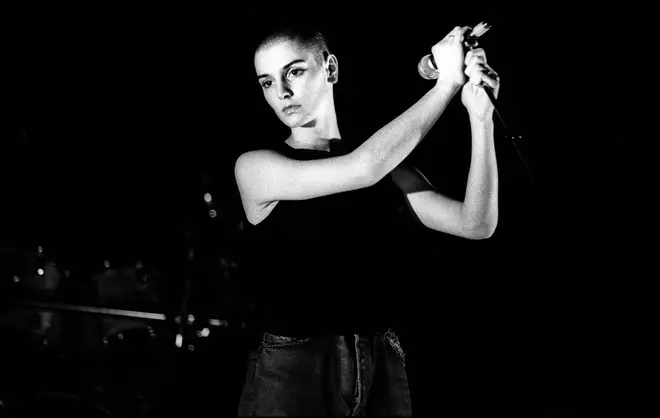 During their Saturday concert (30th September) at the new, hi-tech Sphere venue in Las Vegas, the band broke into her signature song.
Honouring the singer, who also hailed from their native Ireland, they added a verse of the beautiful ballad on to the end of 'With Or Without You'.
After performing one of their own greatest ballads, Bono stared into the gods whilst singing the chorus that Sinead delivered so perfectly back in 1990.
"Nothing compares to you," the U2 singer tenderly sang whilst gazing intently upwards into the venue's all-encompassing visual design.
U2 With Or Without You/Nothing Compares 2 U (snippet), Las Vegas 2023-09-30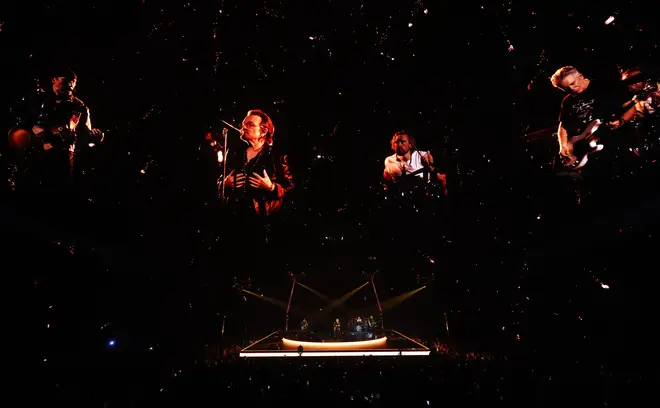 The legendary Irish band's residency - U2:UV Achtung Baby Live At Sphere — will feature twenty-five concerts and is set to run through till 16th December 2023.
After the late singer's tragic death was confirmed, tributes poured in from the music world and beyond, including that of her fellow native Irish musicians U2.
They posted a picture of Sinead alongside a caption which quoted the lyrics of her 1986 collaboration with U2 guitarist The Edge, a song called 'Heroine'.
The group wrote: "Touch these eyes with a broken smile, Touch my mouth with your furrowed brow, Lift my heart, heal my shame, Lead me into rest again .. Heroine.. Rest In Peace Sinéad."
In typically forthright fashion, Sinead tweeted that the thought of Bono rambling on was her reason for living, after battling through a period of having suicidal thoughts.
"You wanna know what finally stops me whenever I feel suicidal (rarely) since 2016 (ain't done anything silly since then) is the idea Bono might speak at my funeral", she wrote jokingly.
The late singer - who changed her name to Shuhada' Davitt after converting to Islam - also posted off-the-cuff remarks about how Bono would "shite on" if he got the chance to read a eulogy.
Obviously, her comments didn't change Bono's opinion of her, and is clearly still feeling the effects of her loss.