Sinead O'Connor: Rare video surfaces of 'Sweet Dreams' cover with Kylie Minogue and Natalie Imbruglia
28 July 2023, 19:29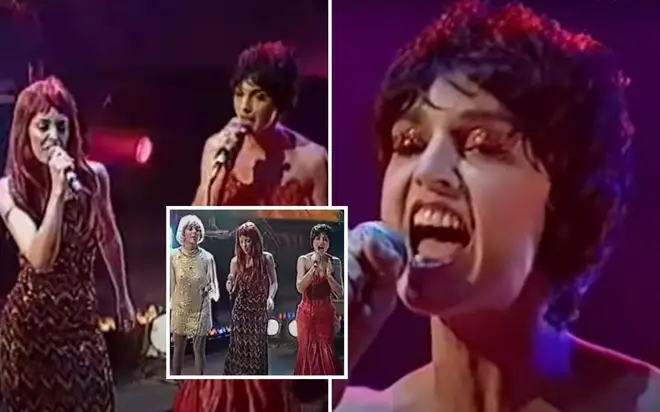 The outpouring of love since Sinead O'Connor's death is testament to her talent.
Stars from across the music spectrum have all paid tribute to the trailblazing Irish singer, proving the impact she made on people and pop music during her career.
Though Sinead O'Connor's life and music career may've been marred by turbulence and personal tragedies, people that knew her are remembering her for her spirit and spark.
The likes of Annie Lennox, Cyndi Lauper, Bono, Rod Stewart, Cat Stevens, Belinda Carlisle, Massive Attack, rapper Ice-T, Alison Moyet and more have all made statements on how incredibly talented she was.
But they've also mentioned how when she was out of the spotlight, she loved having a laugh and was excellent fun to be around.
It goes against her serious and outspoken public image somewhat, but The Pretenders' Chrissie Hynde said: "She was such a riot to hang out with," after they worked on the Concert For Linda McCartney together.
And in an unearthed video from 1998, which has come back into circulation since Sinead's death, she's letting loose and having a laugh on stage.
Alongside Kylie Minogue, Natalie Imbruglia, and Eurythmics' Dave Stewart, Sinead sang an incredible, vibrant cover of 'Sweet Dreams (Are Made Of This)'.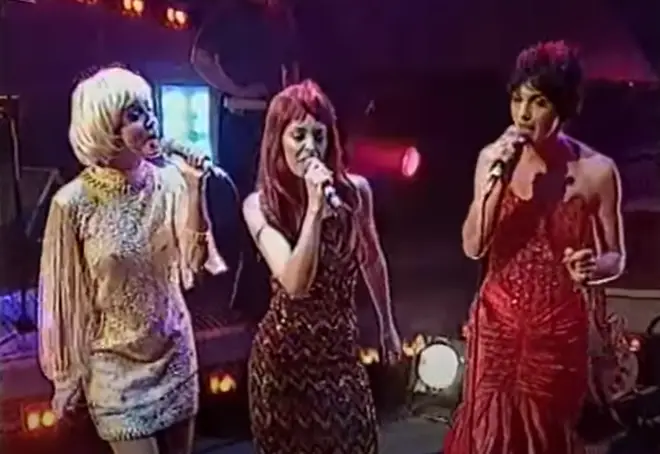 Filmed in 1998 for Channel 4's television series TFI Friday, Sinead makes an unannounced appearance as a backing singer for Dave Stewart.
Stewart features on the episode to promote his latest solo single 'Happy To Be Here', but managed to assemble a star-studded trio of pop singers to support him.
In an unlikely mash-up of pop talents, he managed to get Sinead together with Aussie pop superstars Kylie Minogue and Natalie Imbruglia.
All donning wigs of varying colour and length, the audience and viewers at home don't quite buy the disguise given the fact their voices are instantly recognisable.
That's despite Dave Stewart's tongue-in-cheek introduction, referring to the three gorgeous pop stars as "a tramp, a drunk, and an un-fit mother".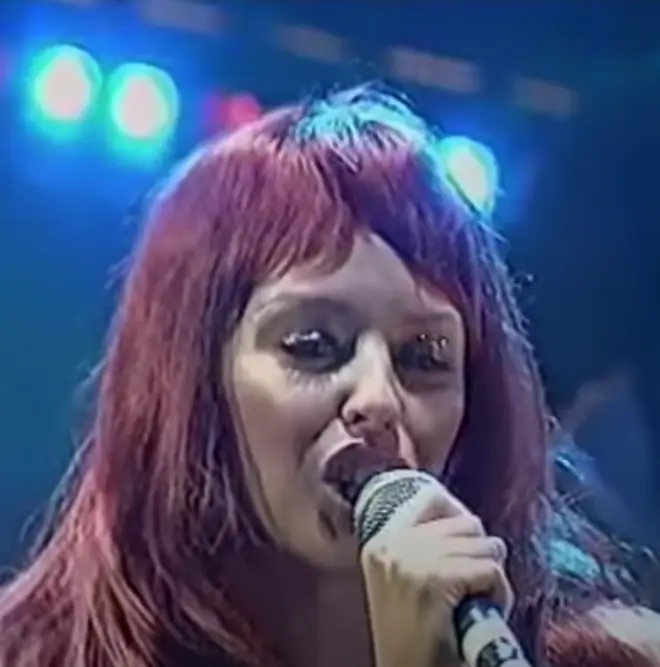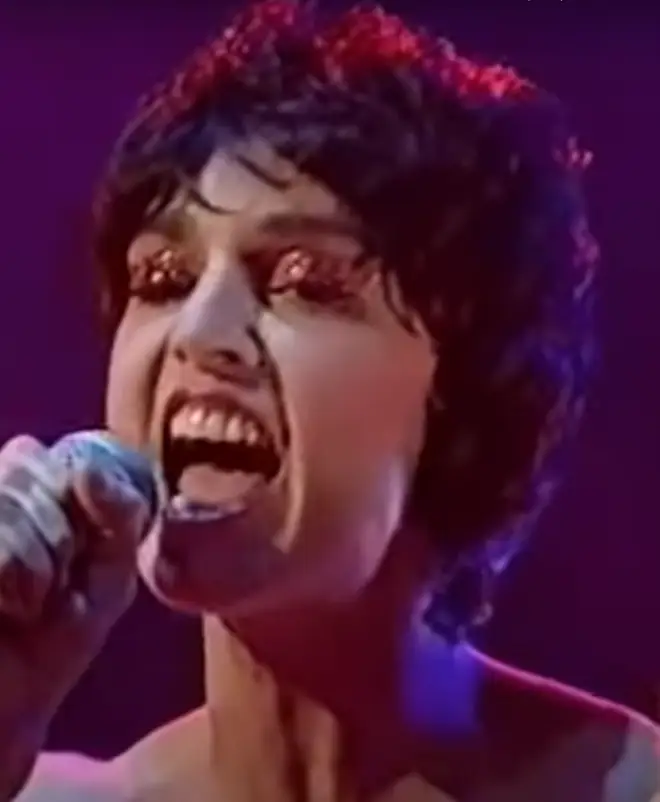 Seeing Sinead without her signature buzz-cut might've thrown off viewers at home, though by that time in her career she'd grown out her trademark hairstyle.
But luckily for everyone watching, Stewart didn't just decide to perform his new song, instead offering up a couple of Eurythmics classics.
Firstly came a short rendition of 'Love Is A Stranger' he handed over the vocal duties to Sinead for their iconic song 'Sweet Dreams (Are Made Of This)'.
And the song's throbbing synth-pop beat and haunting vocals suit Sinead perfectly, even though they're clearly in a joyous, fun environment.
Kylie Minogue, Natalia Imbruglia, Sinead O'Connor, David Stewart - Medley (TFI Friday 1998)
The video has recently been shared in the wake of Sinead's death, and has unveiled a different side to her personality than that of the rebellious, fearless, and fragile singer we've come to know.
"Now this is star power" wrote one Twitter user who shared the video, with another user commenting "Wow, never heard that before. Absolutely amazing!!" and another gushing: "Never saw this before… stunning!"
It's certainly a flex of Dave Stewart's contacts in the music world, being able to pull together three pop singers who you wouldn't necessarily think belonged together.
But it's Sinead that steals the show no doubt, with her passionate and gritty voice that made her the Irish music icon we all know and miss.