Concert For Linda: Remembering Paul McCartney's loving tribute to wife Linda after she died
19 April 2023, 09:22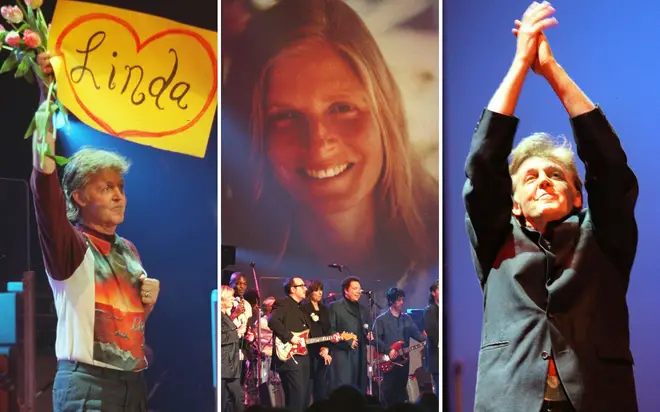 Linda McCartney tragically died of breast cancer at the age of just 56.
After bravely battling breast cancer for two years, the American photographer and member of Wings sadly succumbed to the disease on 17th April 1998.
Naturally, her husband Paul McCartney was devastated having lost his beloved wife, his bandmate, the mother of his children, and his one true love.
After meeting during his time in The Beatles, Paul and Linda travelled the world together, started a family together, and were married for a total of 29 years.
When Linda was first diagnosed with breast cancer in 1995, Paul took a step back from his to help her overcome her illness, and didn't perform altogether in the final two years of her life.
Sadly, Linda McCartney wouldn't make it through, died at the McCartney ranch in Tucson, Arizona surrounded by her entire family.
To celebrate her life and activism, Linda's good friends Chrissie Hynde of The Pretenders and television writer Carla Lane set up a tribute concert at London's Royal Albert Hall on 10th April 1999 called: Concert for Linda.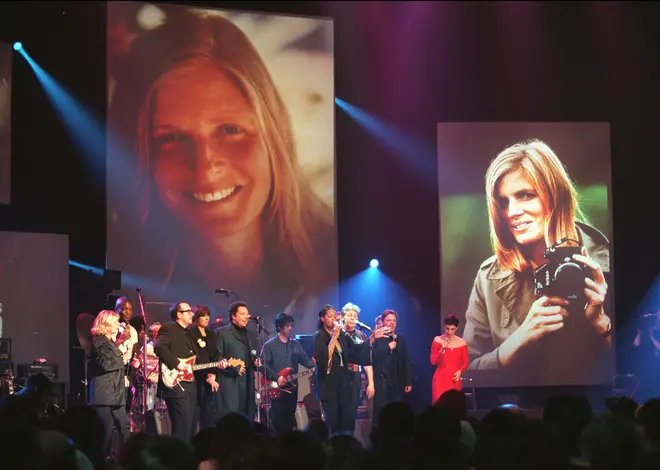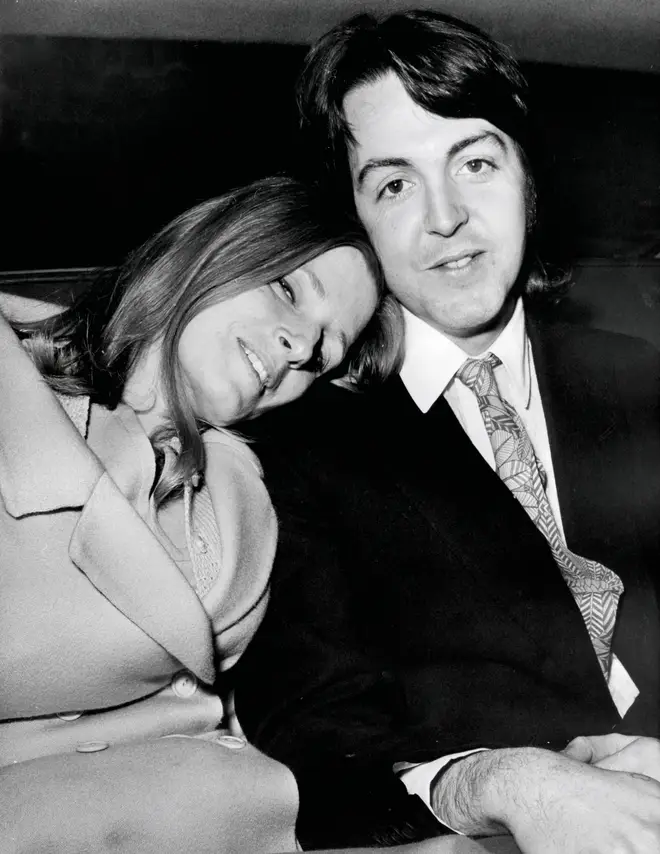 Linda McCartney was an avid campaigner for animal rights and vegetarianism - even appearing on The Simpsons alongside Paul to promote the lifestyle - so all of the proceeds for the tribute concert would go to various animal rights charities such as PETA.
Even though the lineup wasn't announced by the time tickets went on sale, 5000 people snapped up tickets in a matter of minutes.
Anybody who bought a ticket must've been pleasantly surprised when Chrissie Hynde revealed who would perform on the night however.
The likes of George Michael, Tom Jones, Sinead O'Connor, Elvis Costello, Des'ree, Heather Small, The Smiths guitarist Johnny Marr, Crowded House's Neil Finn, Marianne Faithfull, and The Pretenders themselves would all appear on the bill playing their own versions of classic songs from The Beatles and Linda's favourites.
In what was a particularly special performance from George Michael, he said he chose to pay tribute to Linda despite not having performed live himself for three years by that point, as his "mother lost the same fight, the same battle that Linda lost."
Marianne Faithfull wasn't even that familiar with Linda, but felt the urge to pay tribute to Paul's wife regardless saying: "I didn't know Linda well, but she made my friend very happy, and that's the main thing."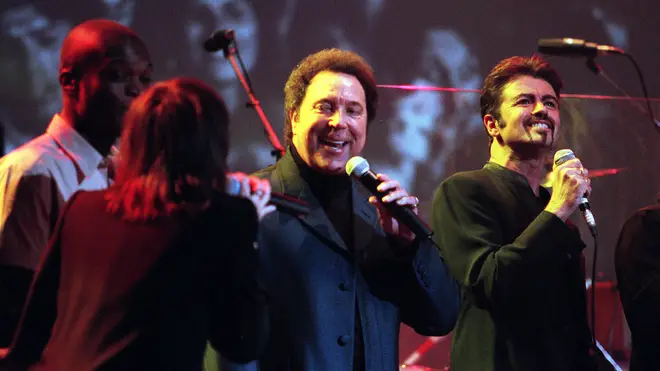 There were emotional performances throughout the night, notably Neil Finn's rendition of 'She Goes On'.
George sang 'The Long and Winding Road' beautifully, Elvis Costello sang 'Peace, Love and Understanding' who popularised the Nick Lowe song with his band The Attractions.
Johnny Marr offered a nod to Linda's animal rights work performing The Smiths' 'Meat is Murder', Tom Jones belted out 'The Green Green Grass Of Home', and Marianne Faithfull ensured there wasn't a dry eye in the building with a haunting rendition of 'As Tears Go By'.
But Hynde and Carla Lane organised the event to "reflect something of Linda's personality and her upbeat sense of humour", so they wanted to keep it upbeat, and that's what they got.
There was plenty of humour and passion on display with Hynde imploring the audience to "go veggie" and host Eddie Izzard quipping: "Some bunny rabbit's going to go: 'Hey, those guys rocked for us'".
Though the goodwill and joy which carried the evening's events quickly turned to unbridled sentimentality when Linda's husband, Paul McCartney took to the stage.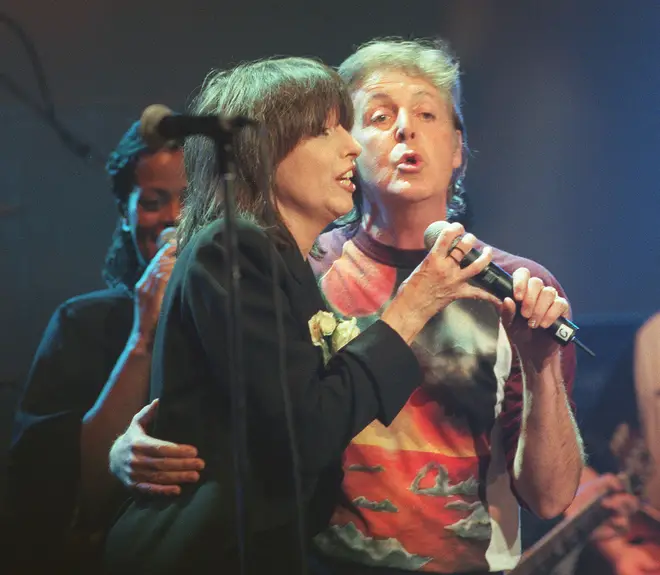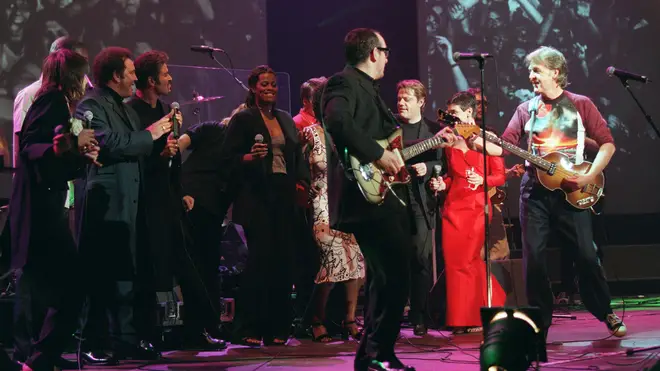 Paul wasn't included on the lineup for Concert For Linda and nobody expected him to turn up (let alone perform), although every fan in the Royal Albert Hall had hoped that would be the case.
And seemingly the emotion of the evening was too much for Paul not to get involved himself.
As he took to the stage backed Chrissie, George, Elvis, Tom Jones, and Des'ree, Paul spoke to the audience and dedicated his first public appearance in two years to Linda.
He said the set was for "my beautiful baby – and our beautiful children, who are here tonight" before looking at their children and joking: "It's past your bedtime."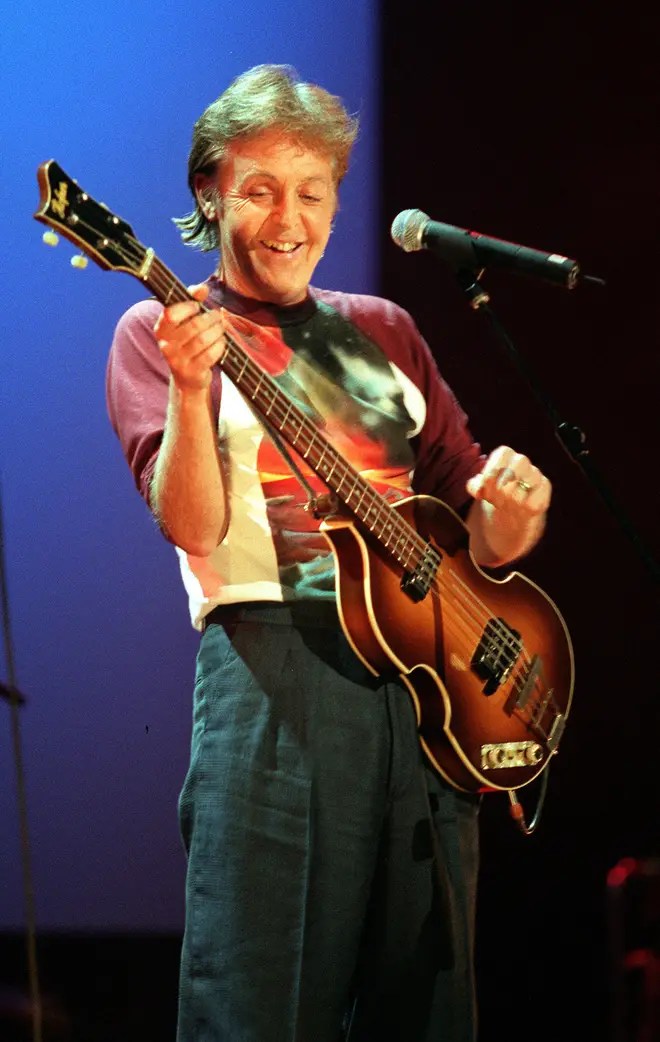 Paul then began to play a gorgeous version of Ricky Nelson's 'Lonesome Town' which was a favourite of the couple's when they'd first met, which inspired a standing ovation.
Then, with the support of his friends on stage and the audience inside the Royal Albert Hall, Paul ended the evening with a rousing cover of The Beatles' 1963 hit 'All My Loving'.
Chrissie ran over to hug Paul prompting him to respond: "I'll warn security about you!" which saw huge roar of laughter from the crowd.
Then everyone joined in with the closing song from the tribute concert, 'Let It Be', the title track from The Beatles' swansong album.
It was a beautiful moment which commemorated an incredible woman - a talented photographer, musician, activist, and more importantly a loving partner.