Is Meghan Markle having twins? The Duchess of Sussex drops intriguing hint
27 February 2019, 10:11 | Updated: 27 February 2019, 14:30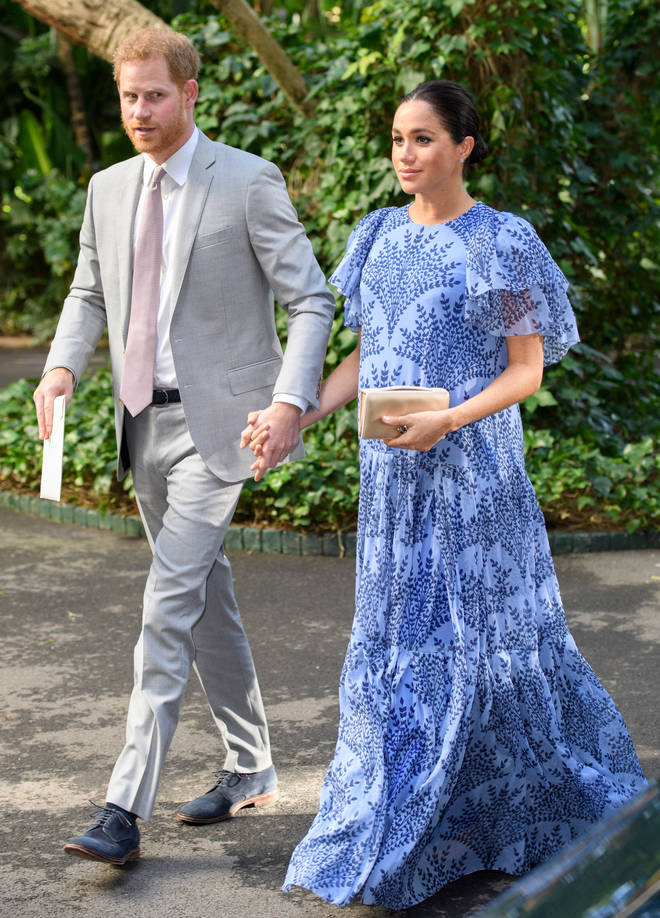 Meghan Markle and Prince Harry will soon will be welcoming their first baby to the world... or could that be babies?
The Duchess of Sussex dropped a little hint in Morocco yesterday, which has led people to believe that she could be having multiple children.
Over the weekend, Meghan and Harry continued their royal tour, attending various official engagements in Morocco.
One of the events was a visit to a cooking programme for local children from disadvantaged backgrounds, and the couple tasted food cooked by Moroccan chef, Chef Moha.
Meghan and Chef Moha also exchanged their own cookbooks, and the chef said he'd love to cook for her again someday.
In a video captured by ITV News, the Duchess responds: "Yes! The whole family next time" while looking at her bump.
The speculation began due Meghan's choice of words, saying "the whole family", leading some people to suggest that she is having more than one baby.
One fan tweeted: "See! The chef tells her to come back with the two babies. I'm betting on twins. Boy & Girl."
The royal baby is expected in April, but we still don't know the exact due date or gender.
When the Duchess made a surprise appearance at the British Fashion Awards in December, when she was about four or five months pregnant, people also noted that Meghan's bump seemed rather large all of a sudden. Maybe because she's carrying more than one baby? Who knows, but we like to dream!
Not long to wait now, royal fans...