Prince Harry touchingly comforts a child whose mum recently died - video
2 November 2018, 15:26 | Updated: 2 November 2018, 15:37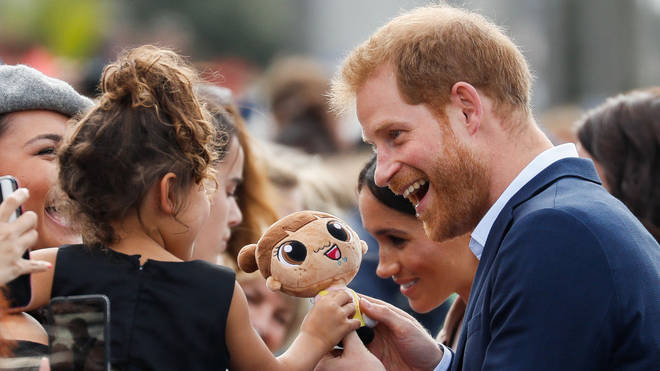 The Duke of Sussex related to a young boy's story when visiting New Zealand this week.
During the end of his first overseas royal tour with wife Meghan, Prince Harry spoke to a young child in the crowd whose mum had died when he was just a baby.
On the penultimate day of their Oceania tour, the Duke and Duchess of Sussex met fans at Auckland Viaduct Harbour. Harry stopped to talk to 6-year-old Otia Nante, whose grandmother explained that the boy's mother had died a few years ago.
In a video captured by News.com.au, Otia gives a hand-written letter to Harry, saying: "He looks up to you because he actually lost his mummy, too."
Harry then puts the letter in his jacket pocket, and shares some moving advice with the boy: "Life will always be all right, you know that?
"I've made it to 34 years old, and life is great. I have a beautiful wife and a baby on the way. Your life is going to be sorted. Don't you worry about that."
Harry was just 12 when his mother Princess Diana died in 1997. He and his brother William have spoken on various occasions about what it was like going through their younger years without their mum.
Speaking last year to the Telegraph podcast 'Mad World', Harry said he "shut down all his emotions" for almost two decades following Diana's death.
He revealed he only began dealing with his grief when he was 28, after he found himself "on the verge of punching someone".
Prince William and Prince Harry have since set up their mental health initiative, Heads Together, which campaigns to tackle stigma around mental health, and fundraises for new services.