Face Your Fear and GO EPIC in 2018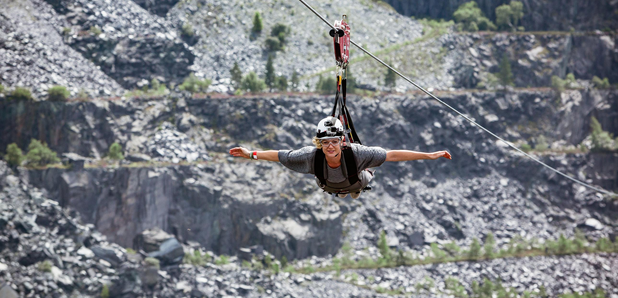 This is your first chance to GO EPIC in 2018
It's all to raise money for our charity Global's Make Some Noise, which changes young lives right across the UK including some incredible causes in the West Midlands.
We want you to face your fears and come fly with us…on the world's fastest Zip wire experience!! Velocity is the longest Zip wire in Europe and is the closest experience to skydiving you can have without jumping out of a plane! You'll start 1,000 feet up a mountain then begin your descent across the largest slate quarry in the UK, reaching speeds of up to 125mph as you go. The scenery is breath-taking and the experience – exhilarating!
To join us we'll need a £30.00 deposit and a commitment from you to raise another £250.00. You'll get return travel to Zipworld, your ride on Velocity and the knowledge that you're helping worthy causes right here in the West Midlands.