Mamma Mia 3: Pierce Brosnan is up for returning as Sam in a third movie
3 May 2023, 14:25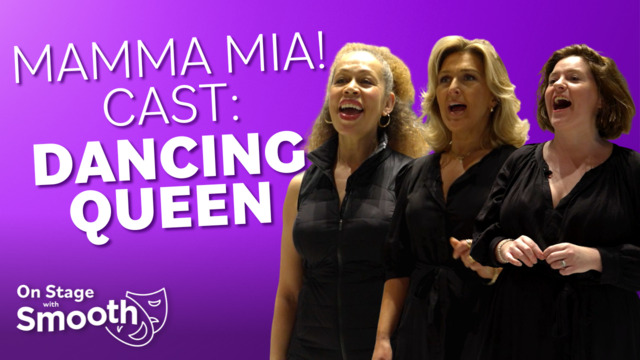 On Stage with Smooth: Mamma Mia cast sing 'Dancing Queen'
Mamma Mia wouldn't be Mamma Mia without Pierce Brosnan, so he'd be essential for a third movie.
The joy of the Mamma Mia! movies doesn't just come from the ridiculous story or sublime ABBA songs, but also from their absurdly stellar cast.
As well as Meryl Streep, Amanda Seyfried, Christine Baranski, Julie Walters, Colin Firth, Dominic Cooper and Cher is Pierce Brosnan, who played Irish-American architect Sam.
After the massive success of the 2008 jukebox musical movie, Brosnan returned for 2018 sequel Mamma Mia! Here We Go Again and we can't really imagine a third movie happening without him.
Thankfully, it looks like we won't have to, because as rumours abound of a second sequel, the former 007 has said – not for the first time – that he's very much on board to return.
"I was nervous, I was terrified... I'd never sung in a movie before," Brosnan said on The Kelly Clarkson Show about the prospect of singing in the first movie.
Pierce Brosnan Is On Board For 'Mamma Mia 3'
"But this movie really was a game changer, and it's easy to fall in love with Meryl, and it's easy to fall in love with every member of the cast, truly.
"It was criminal how much fun we had because everybody brought their wives, their girlfriends, their boyfriends so it all became a family.
"We rehearsed for about five weeks, everyone got on extremely well together - maybe Mamma Mia 3 – we're talking about it."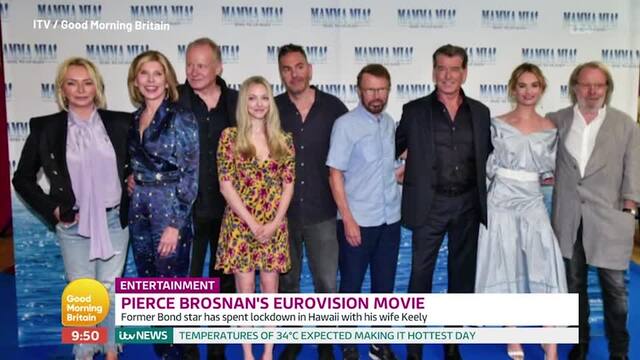 Pierce Brosnan wants to do Mamma Mia 3
Given the massive success of the first two movies, there's been whispers of a third for years.
Most recently, producer Judy Craymer told Deadline she had come up with a way to bring back all of the previous movies' key characters.
"It's in its earliest stages," she said of the film. "I don't want to over-egg it, but I know there's a trilogy there.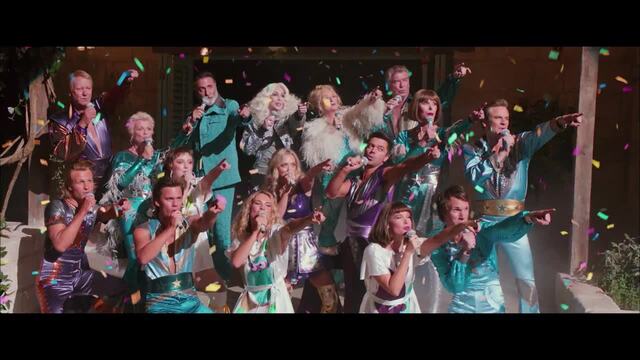 Mamma Mia: Here We Go Again! - the making of 'Super Trouper'
"There is a story there, and I do think Meryl should come back –  and if the script is right, she would, I think, because she really loved playing Donna."
Meanwhile, Craymer is co-executive producer of a new ITV reality TV talent show that will find stars to play Sophie and Sky at the 25th anniversary performance of Mamma Mia! at  the Novello Theatre on April 6, 2024.
Mamma Mia! I Have A Dream will be hosted by Zoe Ball, features judges Alan Carr, singer-songwriter Jessie Ware, Glee star and Olivier Award Winner Amber Riley and West End star and talent show veteran Samantha Barks.