Sweet moment Adele stops mid-concert to kiss her son in crowd while singing 'When We Were Young'
25 January 2023, 17:05 | Updated: 31 January 2023, 09:51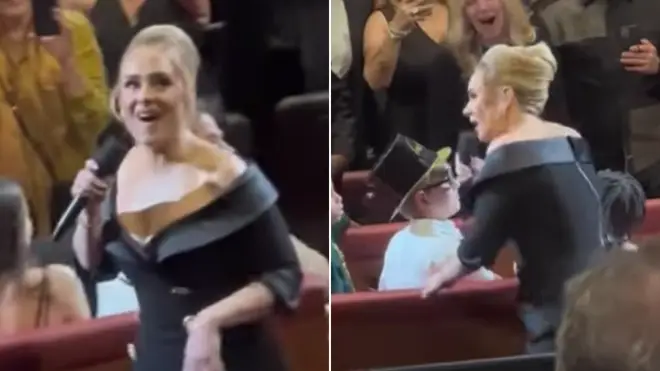 Footage has emerged of Adele stopping to kiss her son in the audience as she sings at one of her Vegas concerts.
Adele may be one of the most famous women in the world, but that doesn't stand in the way of being a mother first and foremost.
In footage released by a fan on YouTube, Adele can be seen performing in Vegas as part of her residency at The Colosseum at Caesars Palace when she stopped to check on her son, Angelo.
The British star, 34, who will perform every weekend from November 2022 to March 2023, was doing her famous audience walkabout when the touching moment was captured.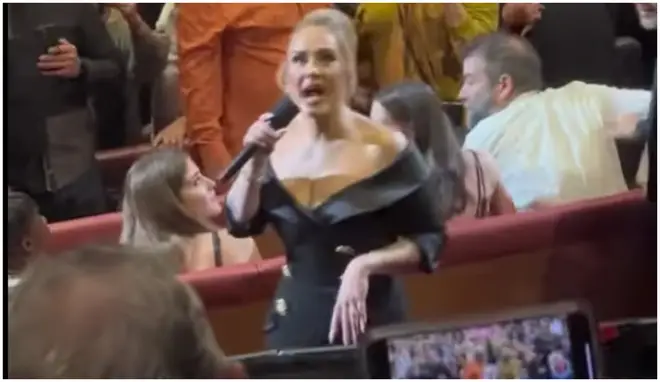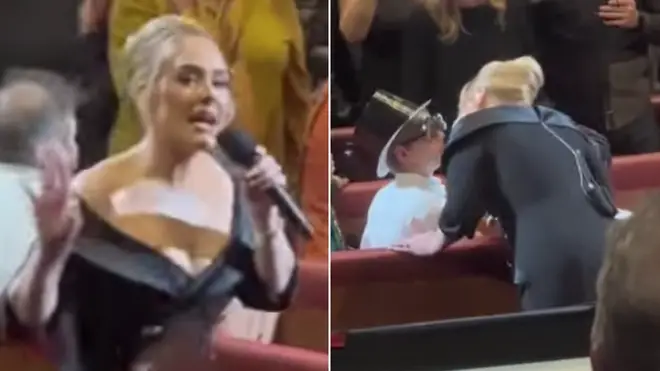 Adele, who is famous for singing as she walks around the venue's aisles, can be seen waving and singing to people as she moves before she stops beside a group of children.
The mum then taps one boy, who is wearing a gold and black magician's hat, on the shoulder and as he turns around she gives him a kiss, much to the joy of the audience.
Without hardly missing a beat, Adele then continues singing 'When We Were Young' as the visibly moved crowd cherishes the down-to-earth moment.
Adele has one son, Angelo, 10, with ex-husband Simon Konecki.
Adele began dating charity entrepreneur Simon Konecki in 2011, and a year later, she announced that she and Konecki were expecting a child.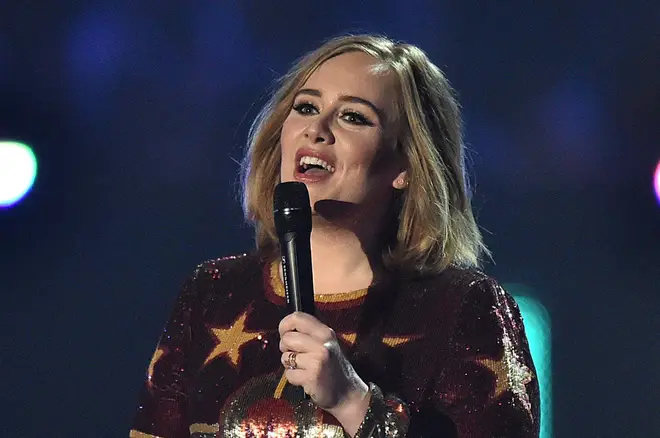 Their son Angelo James was born in October 2012 and in early 2017, Adele confirmed that she had married Konecki in a private ceremony.
The pair separated in 2019 and they co-parent Angelo between their homes in the UK and US.
Angelo's vocals famously appear on his mum's track 'Sweetest Devotion', but Adele is trying her best to keep him away from the spotlight.
"Right now he can choose if he wants a bag of crisps or a banana, but he can't make a choice about being in the public eye," she told USA Today.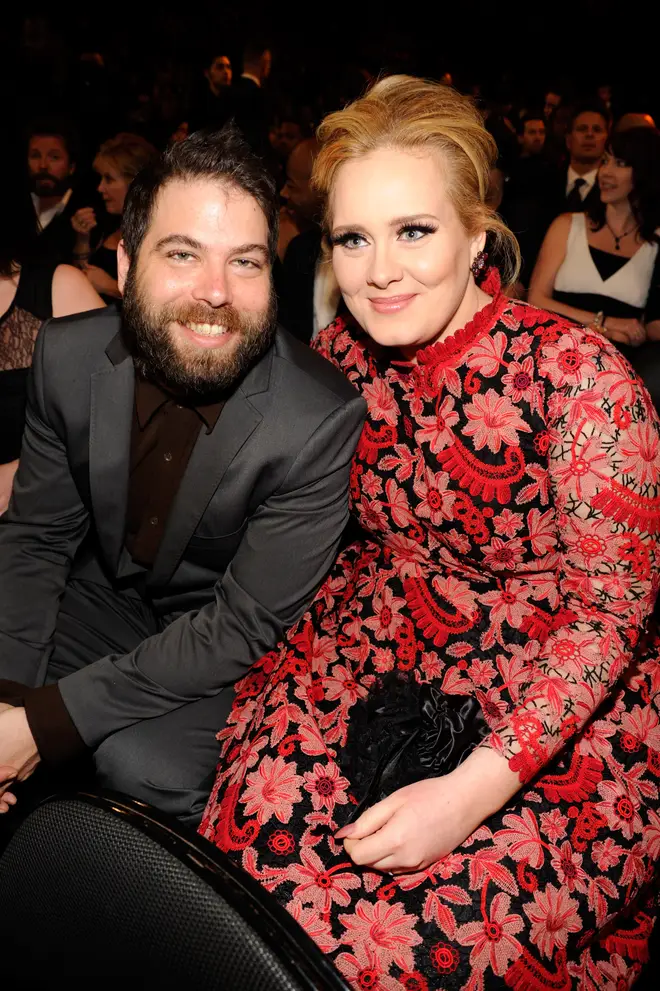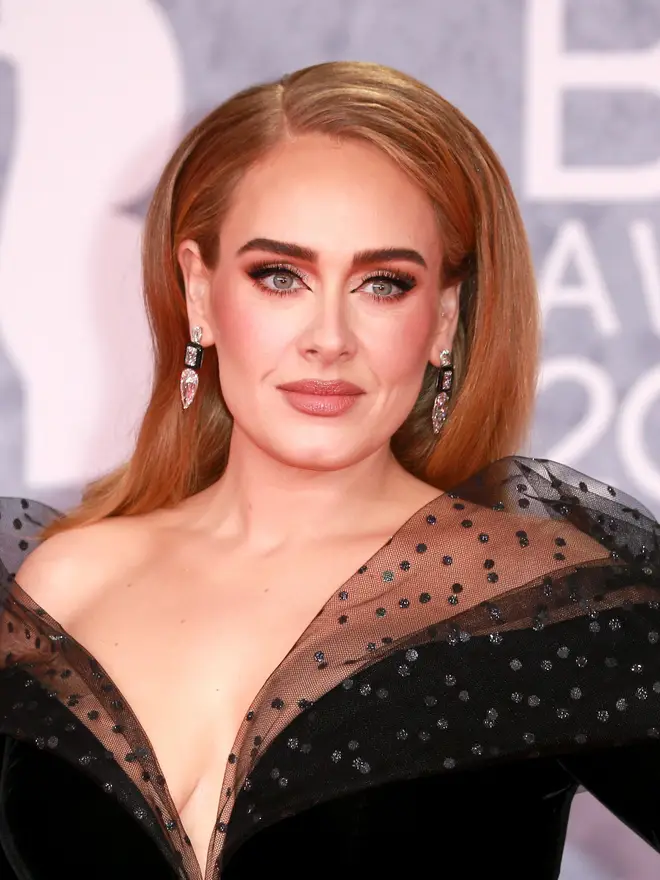 Adele has often spoken about her love of her son and her guilt about the effect her divorce had on him, adding that she hoped her album 30 would one day make things easier for him to understand.
"My son has had a lot of questions. Really good questions, really innocent questions, that I just don't have an answer for," she told British Vogue in 2021, adding the example, "Why can't you still live together?"
"I just felt like I wanted to explain to him, through this record, when he's in his twenties or thirties, who I am and why I voluntarily chose to dismantle his entire life in the pursuit of my own happiness," she continued.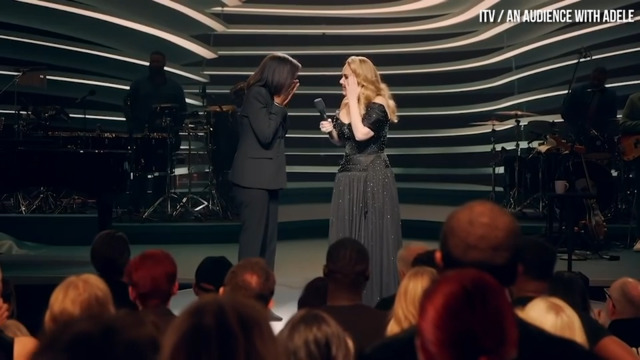 Adele breaks down as she has emotional reunion with old schoolteacher in ITV special
"It made him really unhappy sometimes. And that's a real wound for me that I don't know if I'll ever be able to heal."
Adele confirmed she also hoped her son listen to her album to learn how to be in relationships.
"I wanted to put it on the album to show Angelo what I expect him to treat his partner like, whether it be a woman or a man or whatever," Adele said.
"After going through a divorce, my requirements are sky-high. There's a very big pair of shoes to fill."